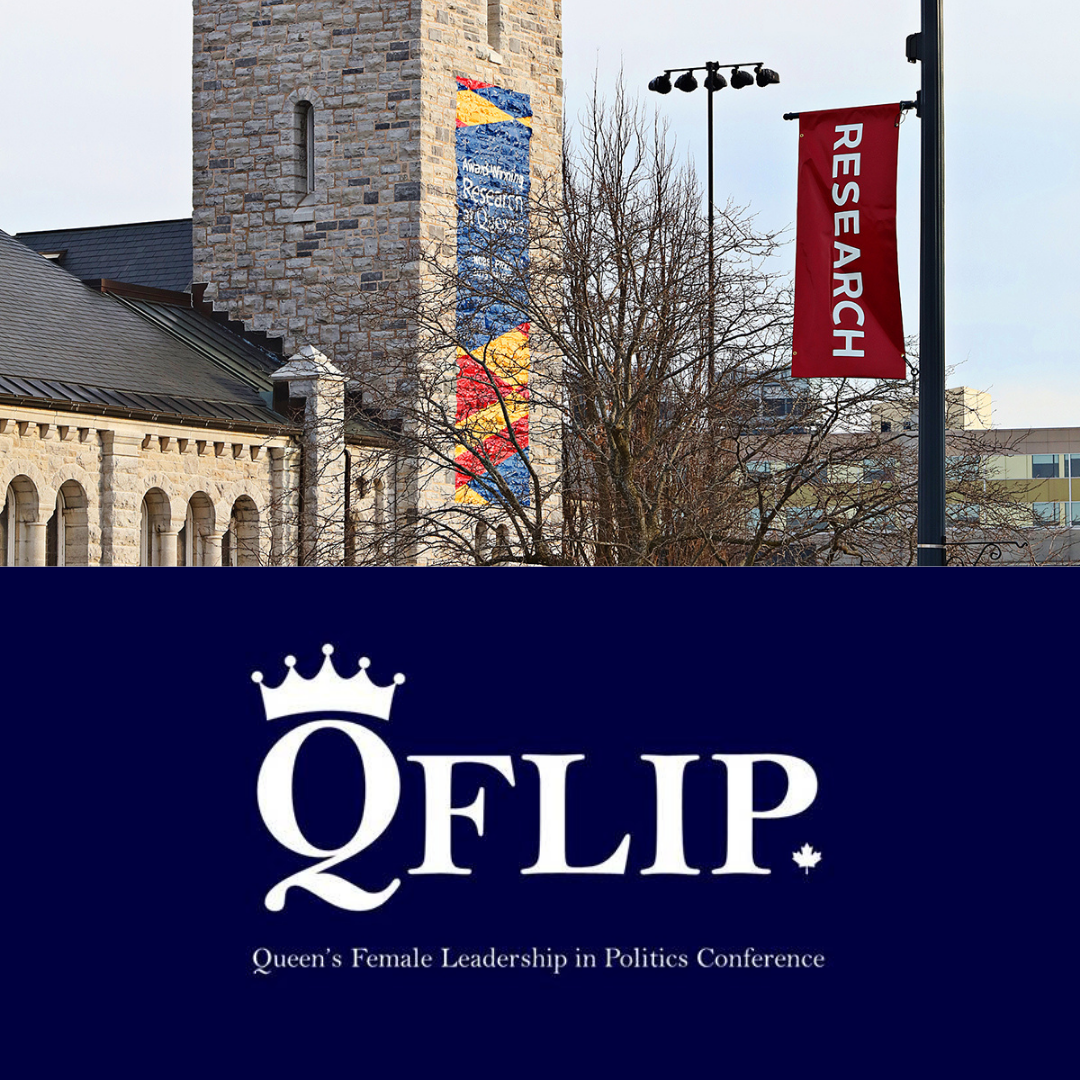 This episode features two exciting segments.  First, we chat with undergraduate student leaders, Tess Shields and Caroline Leclerc of the Delegates Team for Queen's Female Leadership in Politics.  Shields and LeClerc talk about the upcoming Evolve 2022 Conference that QFLIP is running virtually on February 5th and 6th, the work QFLIP engages in, the fun and skills-building Case Challenge that will accompany the conference proceedings and of course, how people can register and learn more for the conference itself.
Visit QFLIP online to learn more!
In the next segment, we chat with two more undergraduate students, Zoe Mack and Aidan Gurung, both of whom participated in the Undergraduate Student Summer Research Fellowships (USSRF) program. From Mack and Gurung, we learn more about their inspirations to apply, how they did so, the research they conducted, the skills they gained and also what they hope they will do to mobilize their learning moving forward.
New applications for the USSRF program are open with a deadline of Tuesday March 1st.  In this year's program, 19 fellowships of $6000 are available on campus between May and August and 2 fellowships of $5000 are available at the Bader International Study Centre at Herstmonceux Castle from May through July.  The Fellowships provide experiential learning opportunities for continuing undergraduate students enrolled in a bachelor's degree program at Queen's University to participate in social sciences, humanities and/or creative arts research under the supervision of a Queen's faculty member.  Further, the fellowship program is intended to provide students with meaningful opportunities to engage in discovery-based learning and to develop their research and presentation skills.
More information about USSRF and application guidelines are available on the Queen's University Vice Principal Research Portfolio website here.
Podcast: Play in new window | Download
Subscribe: Apple Podcasts | Spotify | Amazon Music | iHeartRadio | Stitcher | Podchaser | RSS | More