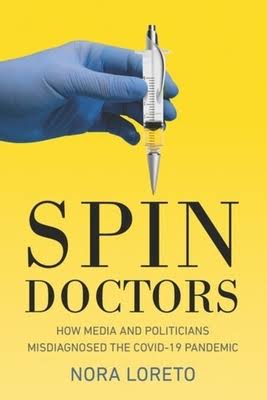 Jan 20th, 1-2:20 pm
Spin Doctors: How media and politicians misdiagnosed the COVID-19 pandemic 
Nora Loreto (writer, activist, editor of the Canadian Association of Labour Media ) presented their talk "Spin Doctors: How Media and Politicians Misdiagnosed the Covid-19 Pandemic" for SNID on January 20th 2022 1-2:30 PM.
Synopsis: From January 2020 to July 2021, Canada experienced waves of mass death and infections from COVID-19. Canadians were often told by politicians, public health officials and journalists that stopping the spread of COVID-19 was in their hands. In this talk, Nora Loreto will examine the limits of this rhetoric, from uncontrolled COVID-19 spread in workplaces to inadequate safety measures within residential care. The truth was that individuals could do very little to keep themselves safe.
Podcast: Play in new window | Download
Subscribe: Apple Podcasts | Spotify | Stitcher | RSS | More