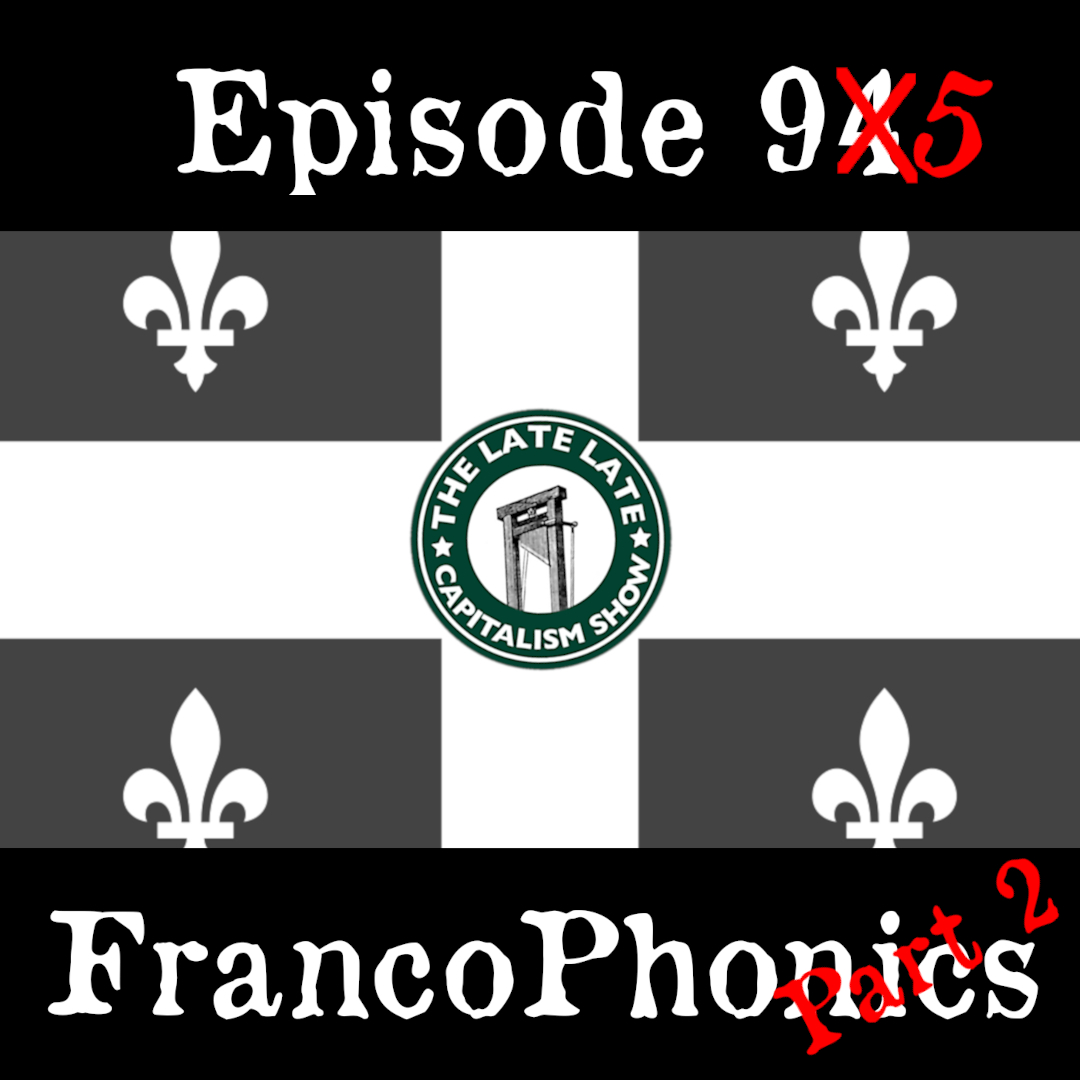 Part 2 Looky Lou
.

A continuation of last week's efforts. It's a big teaching day folks! Jesse takes us on a journey through the life and times of Quebec culture and history. We have a good time learning about something we don't necessarily care about. 
.
Our theme song is "Mega Guillotine 2020" by the prophetic and powerful AJJ. Go buy their album Good Luck Everybody for instructions on magicks dark and terrible.
.
Need a place to send your manifesto now that your children have stopped returning your texts? Shoot us an email at llcscfrc@gmail.com and we promise to not report you to the authorities.
Sister Shows
Podcast: Play in new window | Download
Subscribe: Apple Podcasts | Spotify | RSS | More