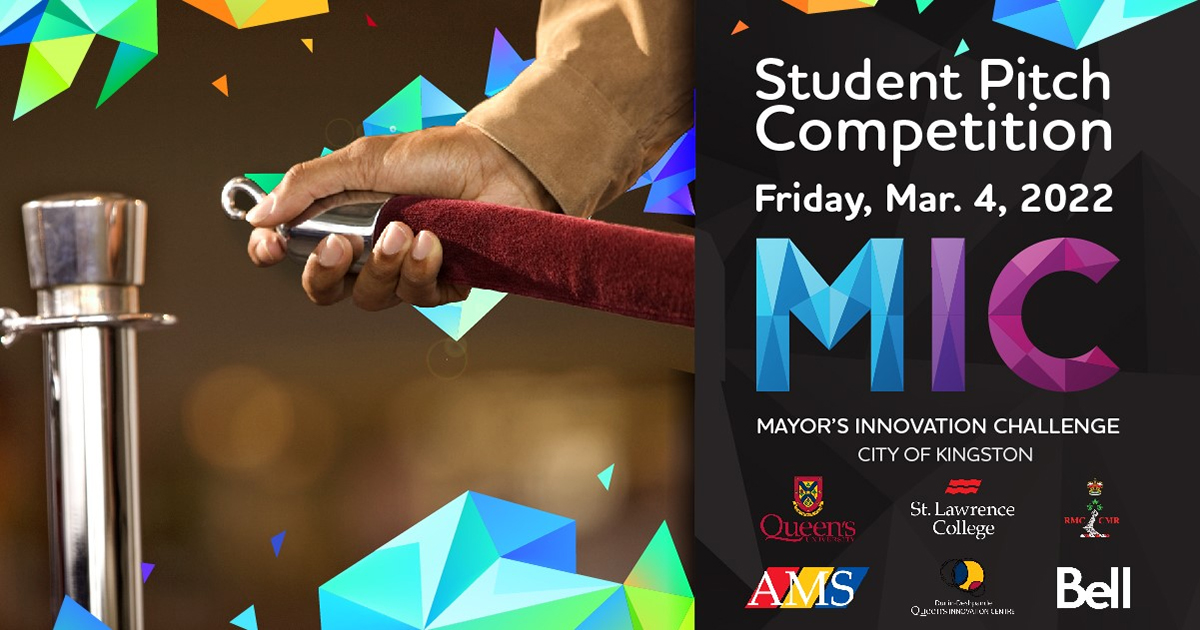 On Friday March 4th 2022, students from across the city participated in the Fifth Annual Mayor's Innovation Challenge Pitch Competition.
In its goal to make Kingston smart, livable, and leading, the City of Kingston challenged students to present innovative ideas that will guide the city to its goal of making Kingston a better place to live, work, and play. The hope is to identify and ultimately retain these talented students to make a positive impact in their careers and Kingston.
In this episode we first chat with Kingston Mayor Bryan Paterson about the pitch competition and internships inception and goals.  We also speak with each of the winners in each of the competition's two streams.  In our second segment following our chat with Mayor Paterson, we learn about the pitch and project Salvador Lara Rodriguez and Sean McKnight of St. Lawrence College will bring with them through the Dunin-Deshpande Smart Kingston Stream this year.  In our third segment, we also chat with Ethan Fung and Kieran D'Mello (ComSoc '22) about their Public Sector Innovation Stream pitch.
Dunin-Deshpande stream winners will have the opportunity to participate in a four-month incubator program with the Dunin-Deshpande Queen's Innovation Centre. The winning pitch also earns a $7,000 stipend for up to three co-founders as well as seed capital, as much as $4,000, to develop the winning concept. They will also gain full participation in the Queen's Innovation Centre Summer Initiative (QICSI 2022) program, which includes the chance to pitch in August for a grand prize of $30,000.
The Public Sector Innovation Stream receives a four-month paid internship within one of the City of Kingston's municipal departments. City staff will also provide the individual or team with resources and mentorship opportunities. An additional perk to winning the Public Sector stream is the exposure to ongoing City of Kingston projects and the chance to gain government experience.
For more information about the Mayor's Fifth Annual Innovation Challenge Pitch, visit the Mayor's Innovation Challenge website.
Podcast: Play in new window | Download
Subscribe: Apple Podcasts | Spotify | Amazon Music | iHeartRadio | Podchaser | RSS | More