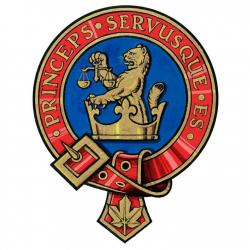 Tis the season of Tricolour Awards!  The Agnes Benidickson Tricolour Award and induction in the Tricolour Society is the highest tribute that can be paid to a student for valuable and distinguished service to the University in non-athletic, extra-curricular activities. Such service may have been confined to a single field, or it may have taken the form of a significant contribution over a wide range of activities.
The award is named in honour of Dr. Agnes Benidickson who was Chancellor of Queens University from 1980 until 1996.
In the absence of an elected Rector at Queen's University this year, the Tricolour Awards committee was co-chaired by AMS President Zaid Kasim, and Peter Brickell, the AMS Director of Marketing.
In our first segment, we chat with Zaid Kasim about the Tricolour Committee's work and the importance of this award.  Following our chat with Kasim, we talk with each of this year's Tricolour Society inductees, Ishita Aggarwal, Morgan Lehtinen, Alyth Roos and Max Moloney about their many contributions to the Queen's community.
Podcast: Play in new window | Download
Subscribe: Apple Podcasts | Spotify | Amazon Music | iHeartRadio | Stitcher | Podchaser | RSS | More