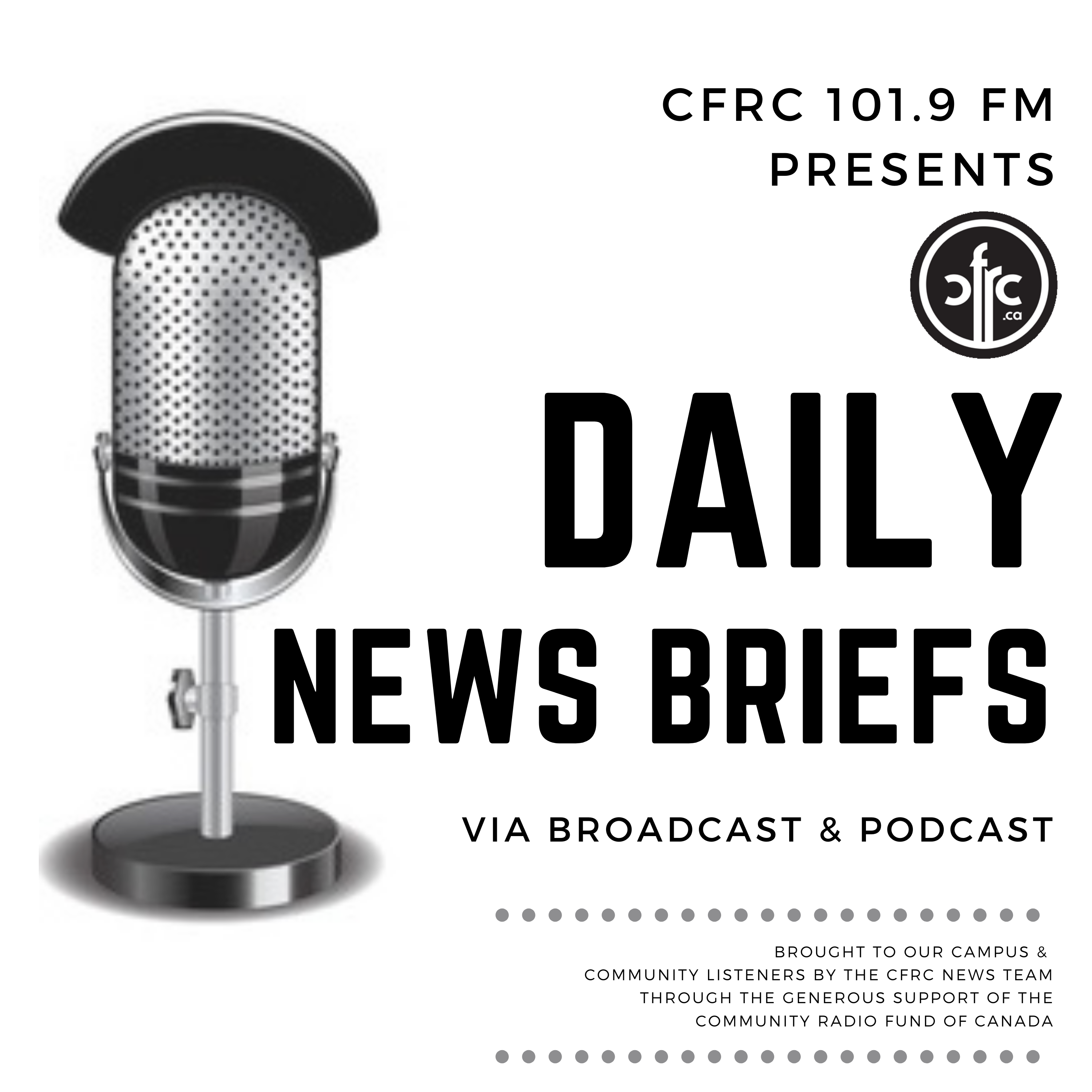 Good Morning it is Friday May 27th, this is your daily news brief on CFRC 101.9 FM, I'm Karim Mosna. We're expecting showers today with a high of 18.
St. Lawrence College will drop their mask mandate on June 1st. Masks will only be required in St.Lawrence Campus Health Centres or in areas that PPE is necessary in a particular learning or working environment. Queens University's mask mandate is scheduled to end by the end of May, unless a review determines otherwise. This story courtesy of Owen Fullerton, YGK News
Queens University researchers are leading a research initiative to more accurately diagnose Lyme Disease. The MyLyme project is running its third annual survey for Canadians affected by tick-borne illnesses. One of the researchers, Madelaine Gravelle, a Masters of Psychology student, says this year there is an increased focus on understanding how Lyme Disease shows up differently in different regions of Canada, and how that information can better inform health policy, empower practitioners and patients to make more accurate and specific diagnoses.
There is a three hour power outage planned for this Sunday morning starting at 8 for Utilities Kingston customers in the CFB Kingston and Barriefield Village areas. Workers will be installing new overhead electrical distribution lines and equipment on behalf of Kingston Hydro. The outage is to ensure utility crews can work safely to complete the project.
That's your daily news brief, I'm Karim Mosna. If you have any news tips, please email me news@cfrc.ca.
Podcast: Play in new window | Download
Subscribe: Apple Podcasts | Spotify | iHeartRadio | Stitcher | TuneIn | Deezer | RSS | More