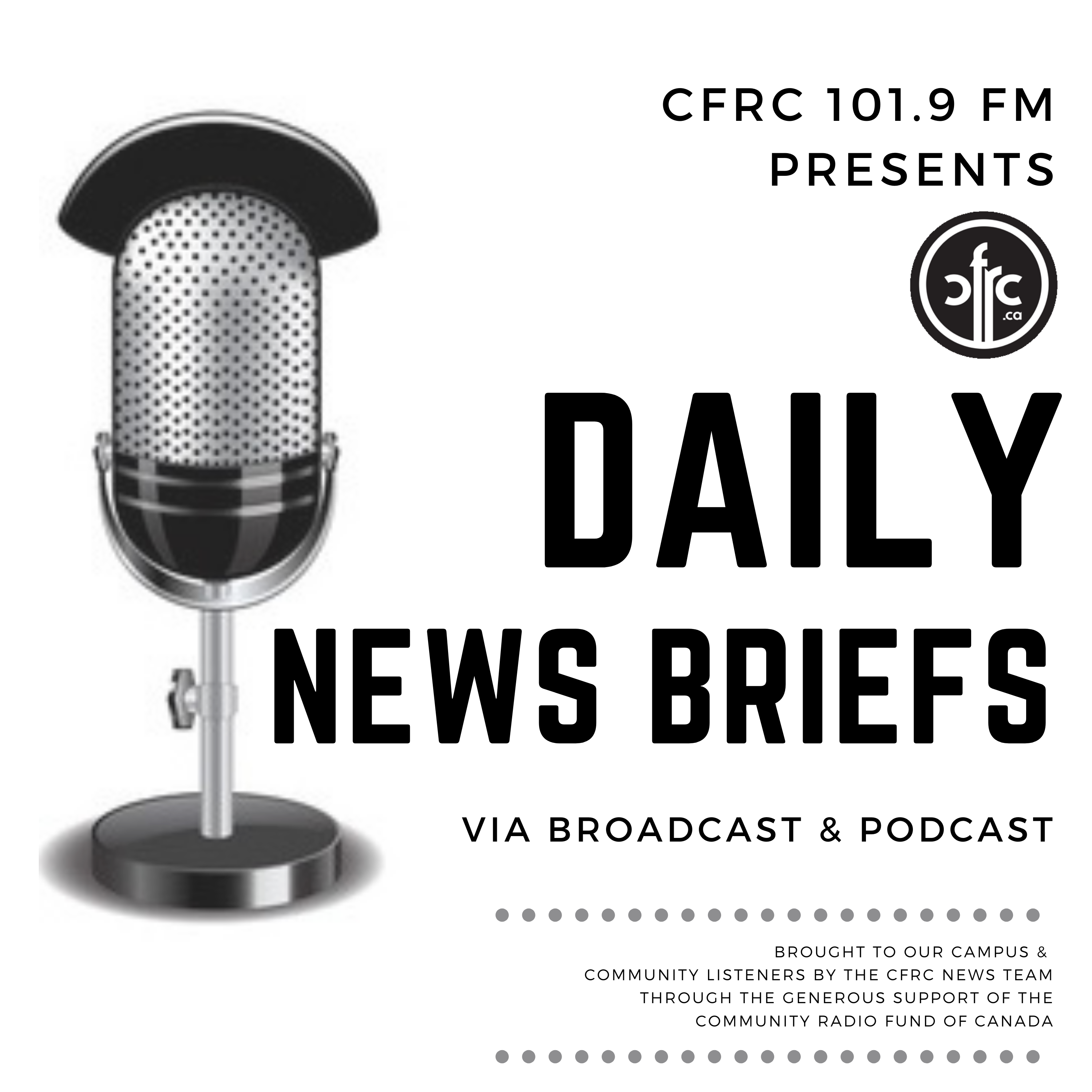 Good Morning it is Friday June 10th, I'm Karim Mosna with your daily news brief. It's currently 13 degrees, a mix of sun and cloud today the high 22.
In the news..
A 13 year old was arrested yesterday after a lockdown at Frontenac Secondary School and subsequent hold and secure measures were put in place at other west end schools. Police were called just after 11 yesterday morning, witnesses observed the accused carrying what appeared to be a handgun. Information revealed the accused was not a registered student at Frontenac and was with three other youths, the group had split up, so as a precautionary measure Bayridge Public and Secondary, along with Holy Cross Secondary were put under hold and secure. Police investigated and arrested the accused who did not have a firearm, another member of the group was carrying a  Glock Style BB Gun. The lockdown and hold and secure was then lifted.  The accused is charged with possession of an imitation weapon dangerous to the public peace and carrying a concealed weapon. 
Utilities Kingston is asking residents in the west end to conserve water and reduce their sewer use, after a sewer force main break on Days Road. The sewer break is contained and there is no immediate risk of basement flooding or other direct public safety risk. However Utilities Kingston warns the situation could change quickly. Some recommendations include: delaying on taking a shower,  using the dishwasher or washing cars until the issue is resolved. They also recommend moving items of high value out of the basement in case of flooding.
New technology has been installed that will divert and remove plastic pollution from marinas in the great lakes. The City of Kingston in partnership with Great Lakes Plastic Cleanup installed new technology known as a 'Seabin' at Confederation Basin and Portsmouth Olympic Harbour on Wednesday. Seabin works like a floating garbage can collecting floating debris, macro and micro plastics and microfibres. The device will be emptied and inspected regularly, the contents it picks up will be assessed by Queens students. Several other communities on The Great Lakes have also launched this new technology. 
The Food Sharing Project is wrapping up a prepared food pilot project next week. The pilot was initiated to offer Kingston area schools healthier foods such as fresh fruit and vegetables, wraps and sandwiches to their students instead of pre-packaged foods that were being served throughout the COVID-19 pandemic. 
Executive Director of The Food Sharing Project, Andy Mills says, a preliminary survey garnered a very positive response.
Meals are prepared through a partnership with the Voices, Opportunities & Choices Employment Club (VOCEC), an agency of Providence Hospital which employs those living with mental illness.
Mills says now they will be looking at the costs and analyzing the logistics of continuing the program in the fall and possibly expanding service.  The pilot began in April after receiving a 10 thousand dollar grant from the Kingston and Area Community Foundation. 
That's your daily news brief. I'm Karim Mosna. If you have any news tips, email me: news@cfrc.ca
Podcast: Play in new window | Download