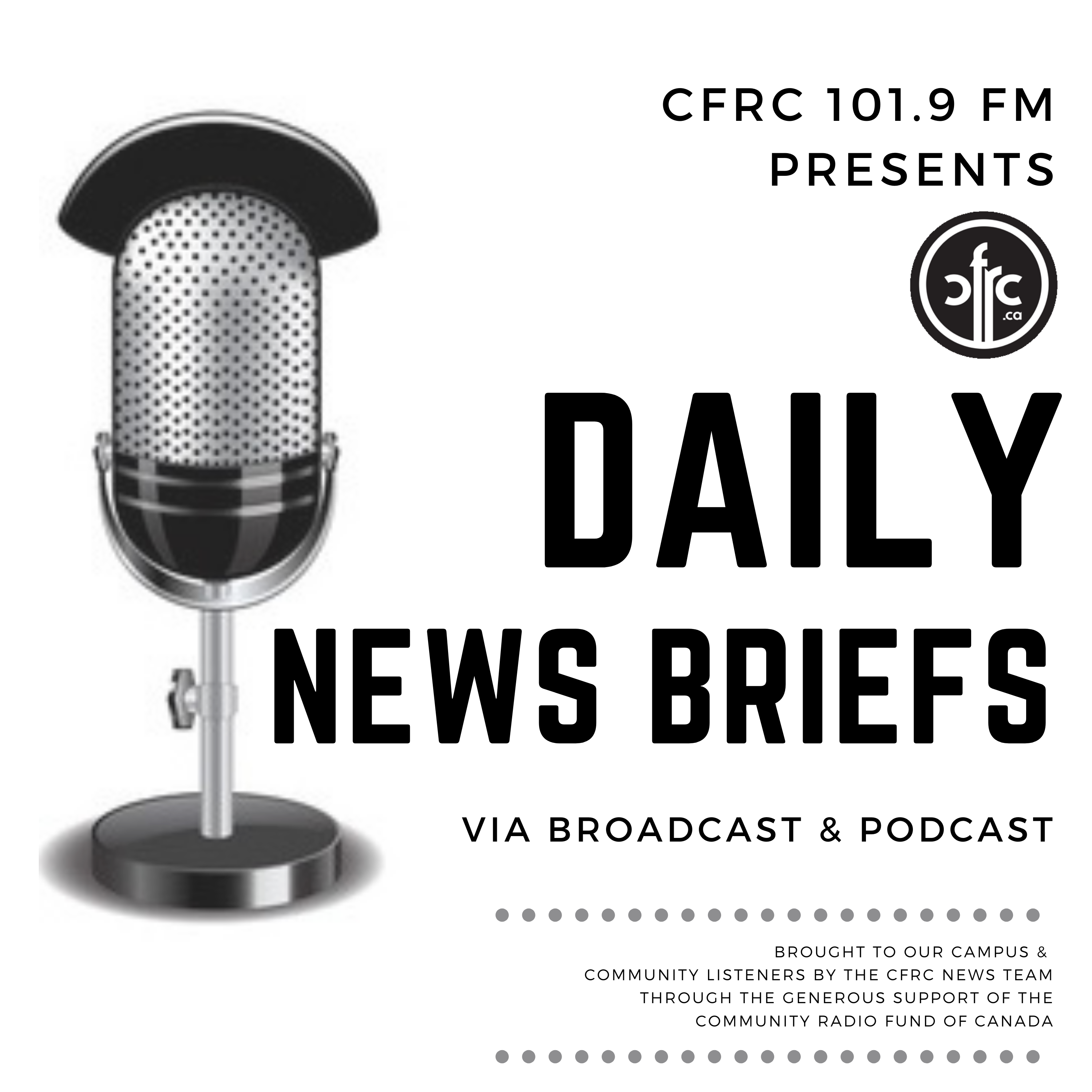 It's Tuesday June 14th, it's 8 o'clock. I'm Karim Mosna with your daily news brief. Sunny skies today, high 23. Right now we are sitting at 15 degrees. In the news…
Kingston Police are looking for help in locating a 35 year old Toronto man. Police say Shane Morrow had traveled to Kingston and was last seen on Friday near the Kingston Shopping Centre. His current whereabouts  are unknown and police say his family is concerned for his well being. Morrow is described as 5 ft.9 with a slim build, dark brown shaved hair  with several tattoos including a skull on one arm. He was last seen wearing red shorts and a blue t-shirt. Anyone with information is asked to call Kingston police. 
Queens University has unveiled a new name for its UK Campus, The Bader International Study Centre will be renamed Bader College. According to a release from Queens, the name change provides an opportunity to restate their vision for the campus as a venue for educating students from different countries and worldviews, showcasing research strengths and nurturing connections to the UK and local communities. The campus is located at a 15th century Castle on a 500 acre property in East Sussex. Principal and Vice Chancellor Patrick Deane says, "This new name will signal to the international community the importance of the castle to our university and its pivotal role in Queen's new global engagement strategy. A new brand identity for Bader College will be released in the coming weeks.
A Canadian Football Hall of Famer and Former Grey Cup champion is returning to Queens. Leroy Blugh will be the new defensive line coach for the Queen's Gaels for the upcoming 2022 season. Blugh has spent the last 9 years in the CFL, as an athlete then as a defensive line coach for the Ottawa Redblacks from 2014 to 2019, he led the team to a Grey Cup victory in 2016.
On his return to University Football Blugh says,"I want to help these guys to experience what I experienced as a player, and hopefully they'll have a great student-athlete career at Queen's."
He has also previously served as the Queen's Gaels Assistant Coach,The Gaels officially open their 2022 campaign on August 27th as they take on the University of Toronto Varsity Blues. This story courtesy of Kingstonist News.
This Saturday is YGK Giveaway day, a day to put reusable items that you longer want, out to the curb and mark them free.
Supervisor of Solid Waste with The City of Kingston, Adam Mueller says, "When you pick up free second-hand items, you not only save them from landfill – you also reduce the greenhouse gas emissions associated with manufacturing new goods and help your neighbours save money."
The City of Kingston considers the following items appropriate for Giveaway day: Books, CDs, DVDs, kitchen items, furniture and small appliances. However, The Consumer Product Safety Bureau of Health Canada advises items such as baby walkers, cribs, car seats, strollers, playpens, mattresses, blinds and toys should not be given away. 
That's all for your daily news brief, I'm Karim Mosna. If you have any news tips, email me news@cfrc.ca
Podcast: Play in new window | Download