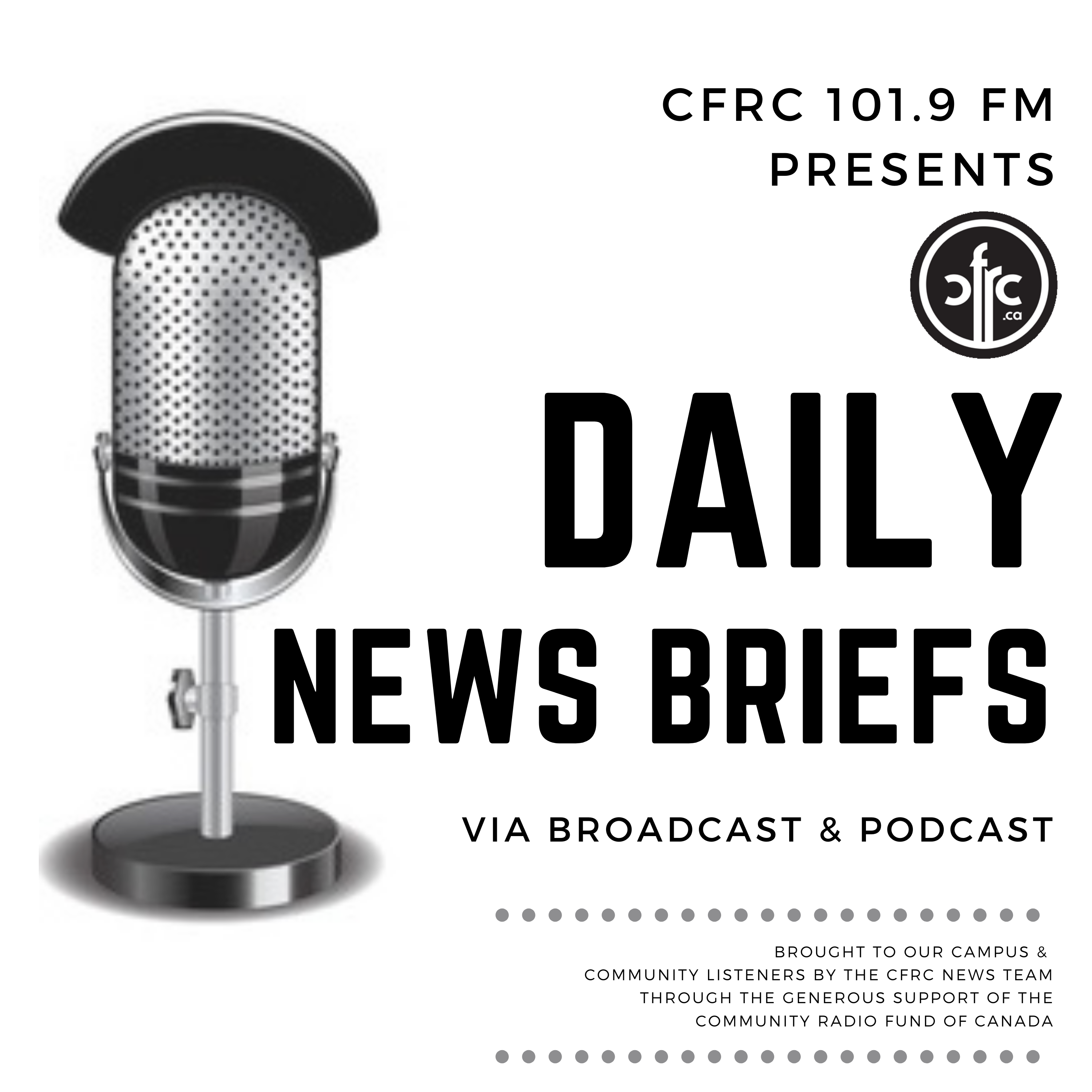 Good Morning, it's Friday June 17th. I'm Karim Mosna with your daily news brief. Nice start to the weekend, Mix of sun and clouds today, the high 23. In the news…
Kingston Police are reaching out to the public for assistance in the double homicide investigation from October of last year. 21 year old Ottawa based rapper Lito and 29 year old Nico Soubliere from Ottawa were murdered near Syndenham Road and Highway 401.
Police say in a release, "Investigators have reason to believe people may be in possession of evidence of the homicides that they may be unaware of." They ask to review residential, commercial, and vehicle-mounted video footage collected on or around October 16th of 2021. Anyone who believes they may have information related to the homicides, is asked to contact Kingston Police or Crime Stoppers.
Kingston Police are warning of yet another scam, this time on Facebook. According to police in this scam cybercriminals hack users' Facebook accounts then send messages with links to their friends. The links direct to a fake Facebook login page, where any credentials entered go to the scammers, allowing cybercriminals to continue to scam more Facebook users. Police add cybercriminals can use ad tracking tools to make money from every click on the phony links. They suggest to watch out for links that are suspiciously long, and to check with the friend who sent the link using another means of communication if they didn't send it, let them know their account has been hacked and to change their password immediately.
United Way of Kingston, Frontenac, Lennox and Addington has a record breaking number of volunteers this year for today's Day of Caring.  Over 400 volunteers from 34 workplaces are helping out today on projects for 39 local agencies.
Chair of the Day of Caring Michele Finney says, this is double the 200 volunteers that sign up each year. She says, people were at home during COVID…They knew what was going on, people losing their jobs, their housing, not being able to afford food…it may have come to light more during COVID and people want to do their part."
She adds,"Workplaces have not been together in the last two years… so it's an opportunity for some camaraderie."
Teams help out through repair work, gardening and cleaning projects. Some of the agencies that will benefit from Day of Caring include: HomeBase Housing, Kingston Youth Shelter, Dress For Success and The Integrated Care Hub. Another way to support Day of Caring is through a donation to a United Way program.
Just in time for summer, the ribbon has been cut at the new splash pad at The Kingston East Community Centre. Members of the Pittsburgh Community Benefit Fund donated $300,000 to support the fully accessible splash pad project. It's open every day from 9 am until 8pm.
That's all for your daily news brief, I'm Karim Mosna. If you have any news tips, email news@cfrc.ca
Podcast: Play in new window | Download
Subscribe: Apple Podcasts | Spotify | iHeartRadio | Stitcher | TuneIn | Deezer | RSS | More