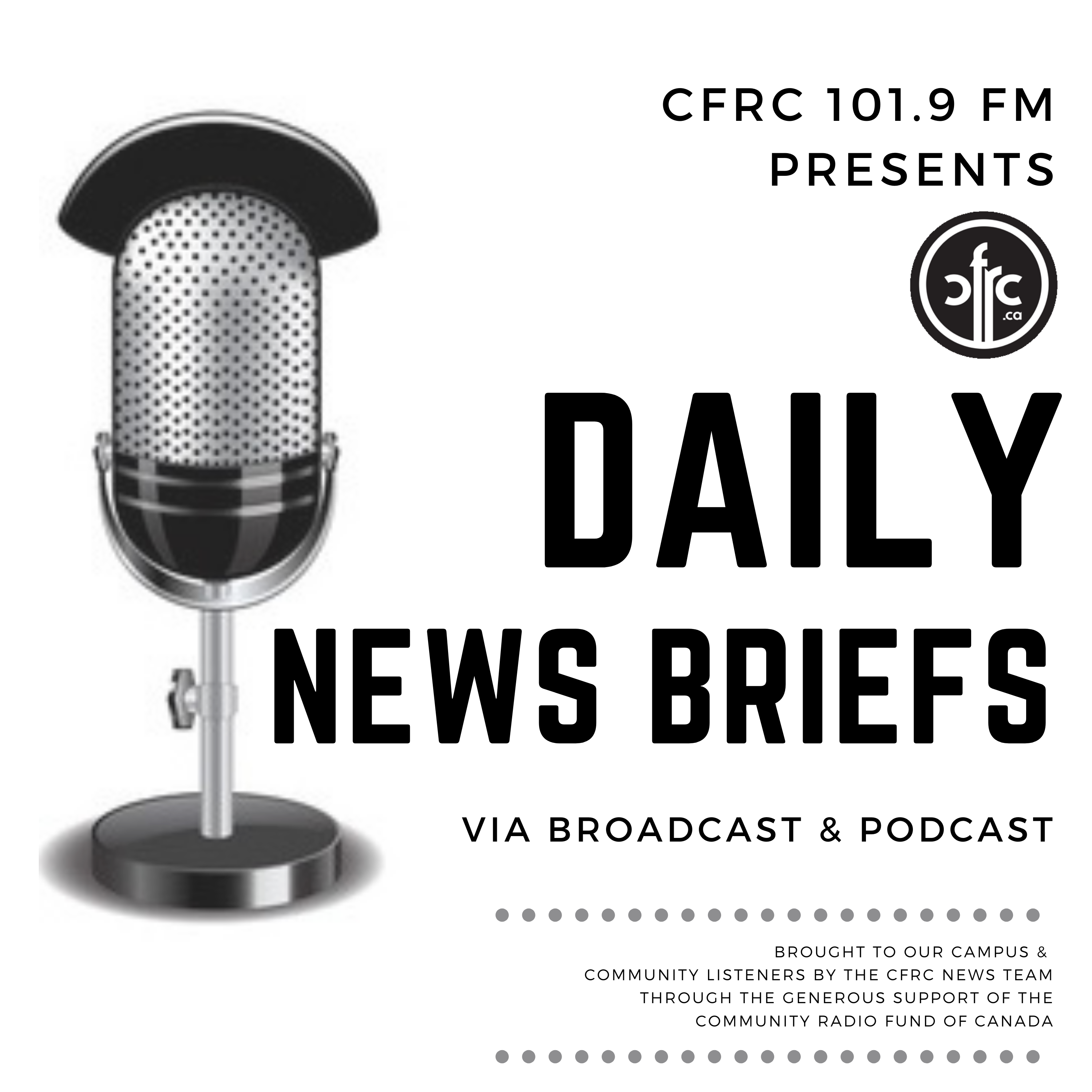 Good Morning it is Wednesday June 1st, I'm Karim Mosna with your daily news brief. Showers in the forecast today with a high of 21. In the news…
Kingston Health Sciences declared a COVID-19 outbreak at the KGH. Three patients on the Connell 10 Unit tested positive for COVID. In a media release, the hospital says  the unit is allowing essential visitors only which is defined as those with a loved one who is critically ill or nearing end of life.
KFL& A Public Health has been notified. KHSC is completing contract tracing and testing for all on the unit, and notifying all patients, staff and visitors affected by the outbreak.
Kingston has been ranked the top small city in Canada for a startup ecosystem in Startupblink's Global Startup Ecosystem Index.
StartupBlink noted that Kingston is an inspiring city that punches over its weight for a small city with a population between 100,000 – 300,000 and highlighted startups including: Li-Cycle, Elentra and Kings Distributed Systems.
Mayor Bryan Patterson says, This kind of ecosystem doesn't happen by accident – it requires partnership, collaboration, and strategic initiatives to build an atmosphere that fosters innovation and entrepreneurship.
Nationally, Kingston ranked 4th in Healthtech, and 6th for Energy and The Environment.
It's Cycling Week in Kingston with events going on around the city right through Saturday. Cycle Kingston board member Hal Cain says, "Using a bicycle is one of the best ways to not only be physically fit, but it's great for keeping greenhouse gasses down and it's a show of prosperity and interest in making our world, and Kingston better." 
Friday June 3rd is the 5th annual World Bicycle Day. Cycle Kingston will celebrate in front of city hall with speeches, and live music. Other events include "Ride With The Mayor" on Thursday morning and free "roll in breakfasts" at various locations around the city.
Quick note on the roads: Clergy Street from Princess to Brock  will be closed from 9 a.m. to 5 p.m. today..where a crane will be operating.
That's your daily news brief, I'm Karim Mosna. If you have any news tips, please email me news@cfrc.ca. 
Podcast: Play in new window | Download