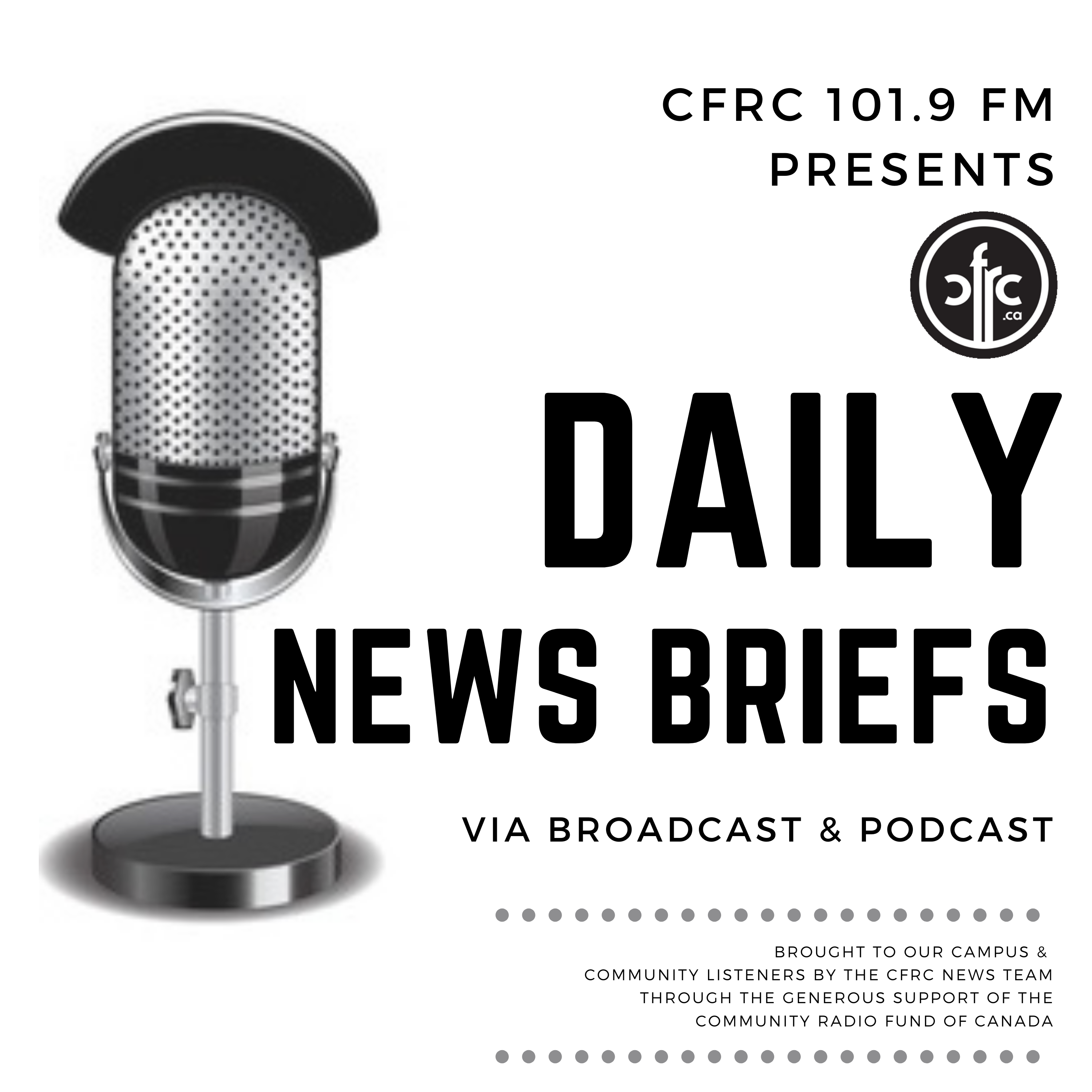 Good Morning, it's Tuesday June 21st. I'm Karim Mosna with your daily news brief. In the news…
Mayor Bryan Paterson has filed his nomination papers as he seeks a third term. Paterson says, "In the midst of tough times, I believe we can rise to meet our challenges together…That's why I've decided to run for re-election this fall.
In his announcement, he laid out priorities for the coming council term including: Expanding housing options, Creating New Partnerships to Meet Community Challenges and to help ease pressures related to the cost of living. The municipal election is on October 24th.
Kingston City Council will meet tonight at 7 to review a Housing and Homelessness budget amendment. The recommendation also asks council to authorize the city to extend existing contracts with Home Base Housing for EMergency Shelter Services to fund the 2-18 Concession Street Warming Centre as an overnight drop in until April, 2023 and to execute an agreement with Dawn House to provide emergency housing options for women.
It's National Indigenous Peoples Day, a day to celebrate Indigenous cultures in Canada. 
Aaron St. Pierre,  from the Office of Indigenous Initiatives at Queens University says "It's meant to highlight the cultures of the Indigenous Peoples, the achievements, it's really meant to be a celebration.
It's also the grand opening of indigenous housing organization Tipi Moza's new transitional housing project at 113 Lower Union Street. Guided tours will take place after 2pm, while the free celebration will continue at City Park until 6:30, with activities including: corn husking, singing, dancing, drumming, language activities and a scavenger hunt.
As construction of the recently named Waaban Crossing nears completion, the City of Kingston is asking the community to share their vision for the bridge's branding.
Director of Heritage Services Jennifer Campbell says, "These branding guidelines are being developed to communicate the greater meaning of the bridge and to celebrate the history, culture and contributions of Indigenous communities in the region." 
According to the city, Waaban Crossing and it's branding will be integrated into signage, future artistic installations, and the development of community and education-based programming. The bridge, originally known as Third Crossing, will be officially renamed Waaban Crossing once the bridge opens at the end of this year.
2 sailors from Kingston are in Germany for Kiel Week, including Tokyo 2020 Olympian Ali Ten Hove. The sailing event begins tomorrow and runs through Sunday featuring 4 thousand athletes from all over the world.
Ten Hove says, "Kiel Week was our first international regatta as a team back in 2018! It will be the perfect warm-up event before we compete at the European Championships, which starts July 5th."
Arie Moffatt also from Kingston will be representing Canada at the event. In total, 28 Canadians from the Sail Canada National Team and Development Squad are participating.
That's all for your daily news brief, I'm Karim Mosna. If you have any news tips, email me: news@cfrc.ca
Podcast: Play in new window | Download
Subscribe: Apple Podcasts | Spotify | iHeartRadio | Stitcher | TuneIn | Deezer | RSS | More