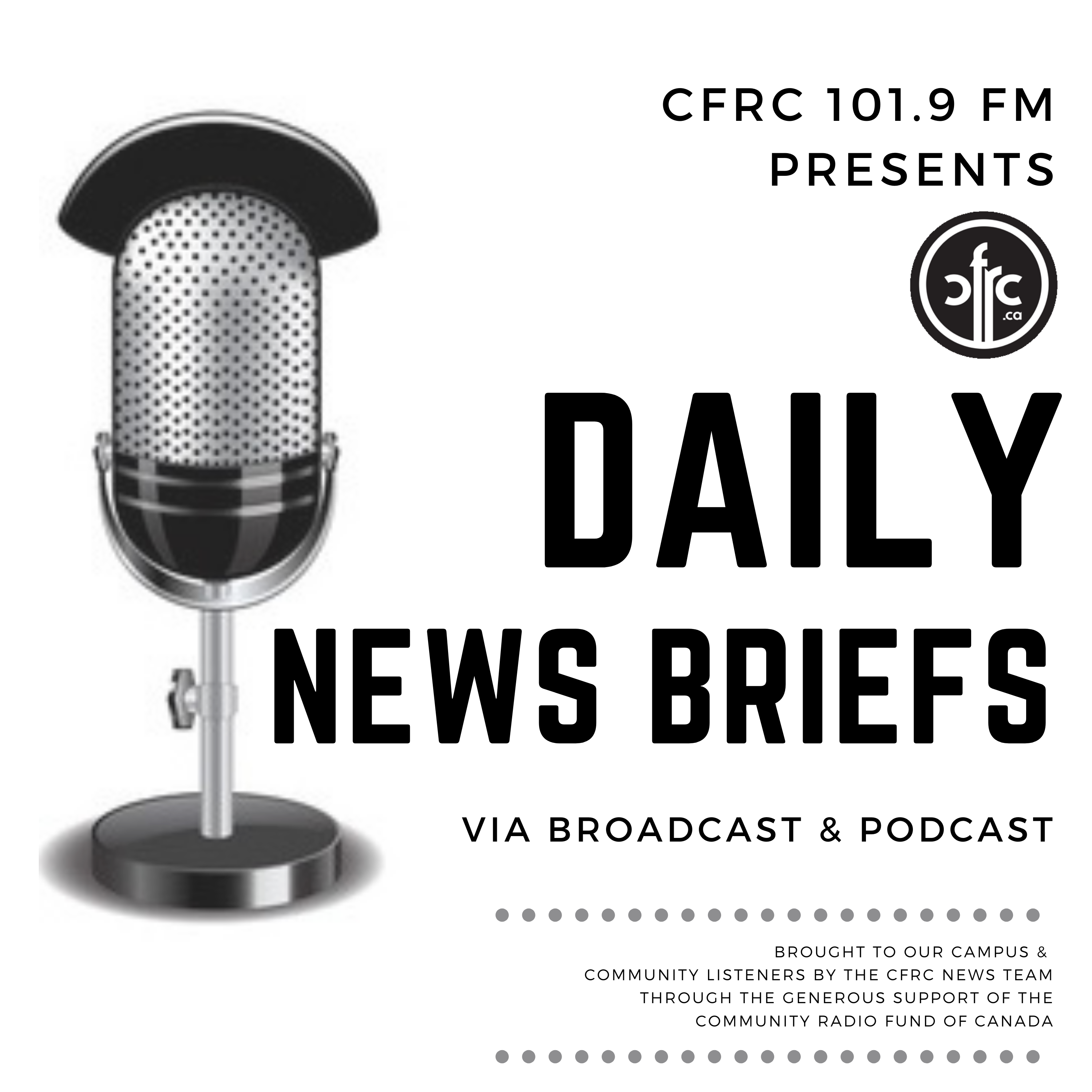 Good Morning it is Friday June 3rd, I'm Karim Mosna with your daily news brief. It's currently 13 degrees, a mix of sun and cloud with a slight chance of a late afternoon shower today, the high 24. In the news..
Doug Ford and the Progressive Conservatives have scored a 2nd majority government, while NDP Leader Andrea Horwath and Liberal Leader Steven Del Duca will step down. Liberal Ted Hsu will take one of the eight Liberal seats in Ontario. Hsu was elected for Kingston and the Islands with 37.7% of the final vote, NDP candidate Mary Rita Holland had just over 31% while Conservative Gary Bennett had 24.6%. The PC 's won 83 out of the 124 seats in Ontario's legislature. 
UBER is now licensed and regulated by the Kingston Area Taxi Commission. This comes after Kingston City Council voted to regulate ride-sharing companies in Kingston and Loyalist Township in March. Now all UBER drivers operating in the Kingston area will be covered under the issued license. Licensing and enforcement are administered by the KATC with oversight by the city.
A new exhibition at The Tett Centre celebrates education in Nigeria. The Muno Tauro exhibit is a collaboration between organizations working to enhance access to education and training for teachers in Nigeria and 14 other African countries. The exhibit includes the "My Story of Water" project where children explored the importance of water to sustaining life. Hand-painted jerry cans are on display, along with photographs of children engaging in reading, crocheting and more. Queens University partners with one of the organizations founded by alumni Hakeem Subair. CEO of Children's Northeast trust Dr. Mariam Masha says, this work has transformed whole communities, Muno Tauro means "coming together," the exhibit runs until June 29th.
That's your daily news brief, I'm Karim Mosna. If you have any news tips, please email me news@cfrc.ca. 
Podcast: Play in new window | Download
Subscribe: Apple Podcasts | Spotify | Stitcher | RSS