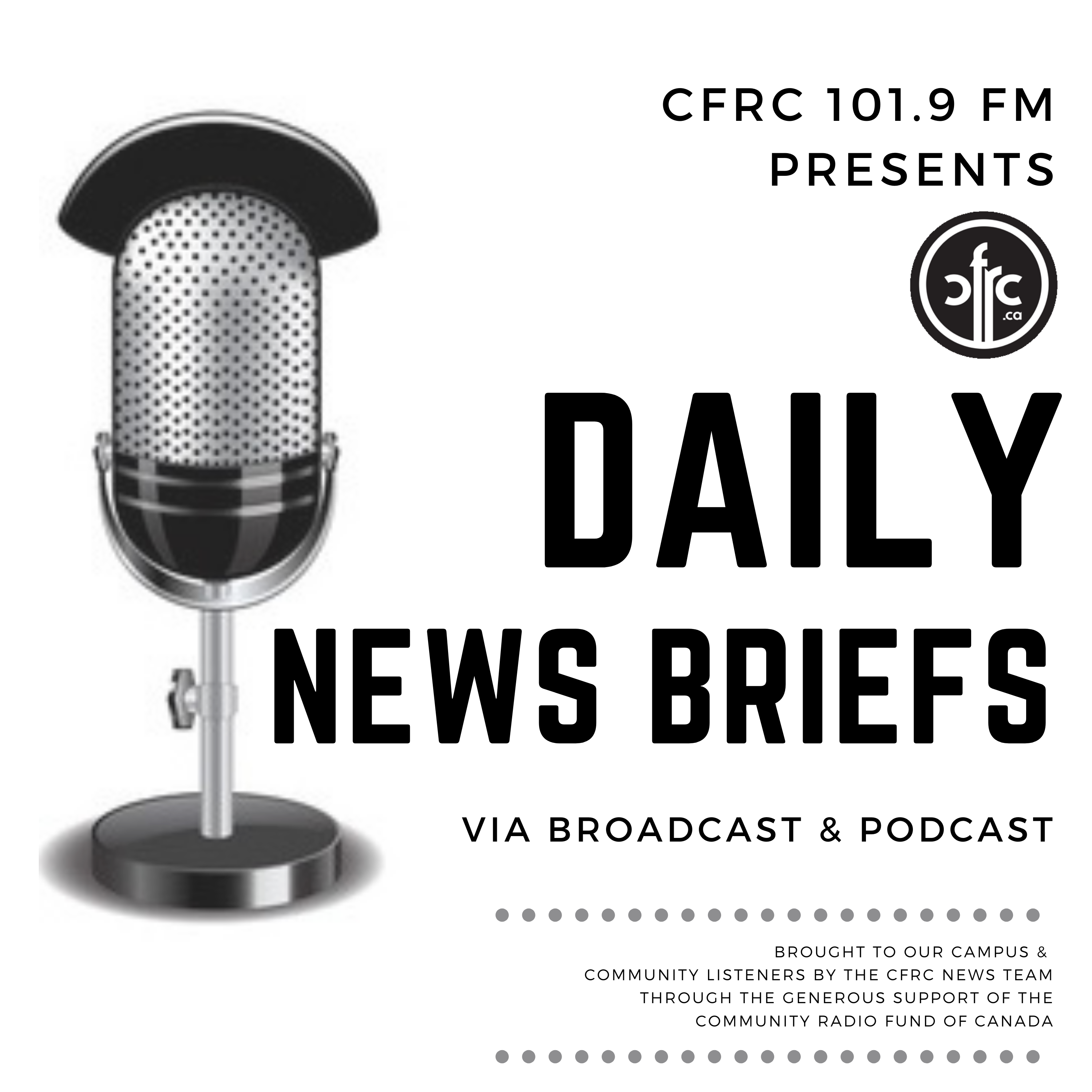 It's Monday June 27th, Good Morning I'm Karim Mosna with your daily news brief.
In the news…
Kingston Police are looking for help in locating 13 year old Dylan Mullis-Ramsay. Police say Ramsay was last seen on Saturday near Russell Street. He is also often near Rideau Heights and St. Lawrence College. He is described as 5 foot 5, with short blonde hair and blue eyes and wearing a sling on his right arm as he has a broken collar bone. Anyone with information is asked to contact Kingston Police.
School Buses will soon add a new colour to their indicator flashing lights. The 'Eight Lamp Amber-Red Warning System for School Buses' is part of the Ontario Government's Safer School Buses Bill that was passed last year. While school buses currently have eight overhead red lights, all buses built in 2005 or later, four of those lights will now need to be amber. Amber will signify that a bus is slowing to come to a stop, while the other four red lights will still be used when the bus has stopped and to signal that no cars can pass. According to Tri-Board Transportation, the new amber-red indicator light systems will be active once the new school year begins in September.
This story courtesy of Kingstonist news.
Outdoor Aqua Park is now Culligan Water Park. The new name comes after Kingston City Council approved a five year naming rights agreement with Culligan who will sponsor the park. 
Lacricia Turner, Director of Recreation & Leisure Services with the City of Kingston says, "The financial support from Culligan allows us to open seven days a week in the summer months and offer programming such as swimming lessons and aquafit."
The park  which is located on the grounds of the Kingston memorial centre includes a 25-metre lane pool, leisure pool, lazy river and 10-metre water slide. Culligan Water Park is open now until September 5th.
That's all for your daily news brief, I'm Karim Mosna. If you have any news tips, email me: news@cfrc.ca Now Christna has your Community Arts and Events Calendar.
Podcast: Play in new window | Download
Subscribe: Apple Podcasts | Spotify | iHeartRadio | Stitcher | TuneIn | Deezer | RSS | More