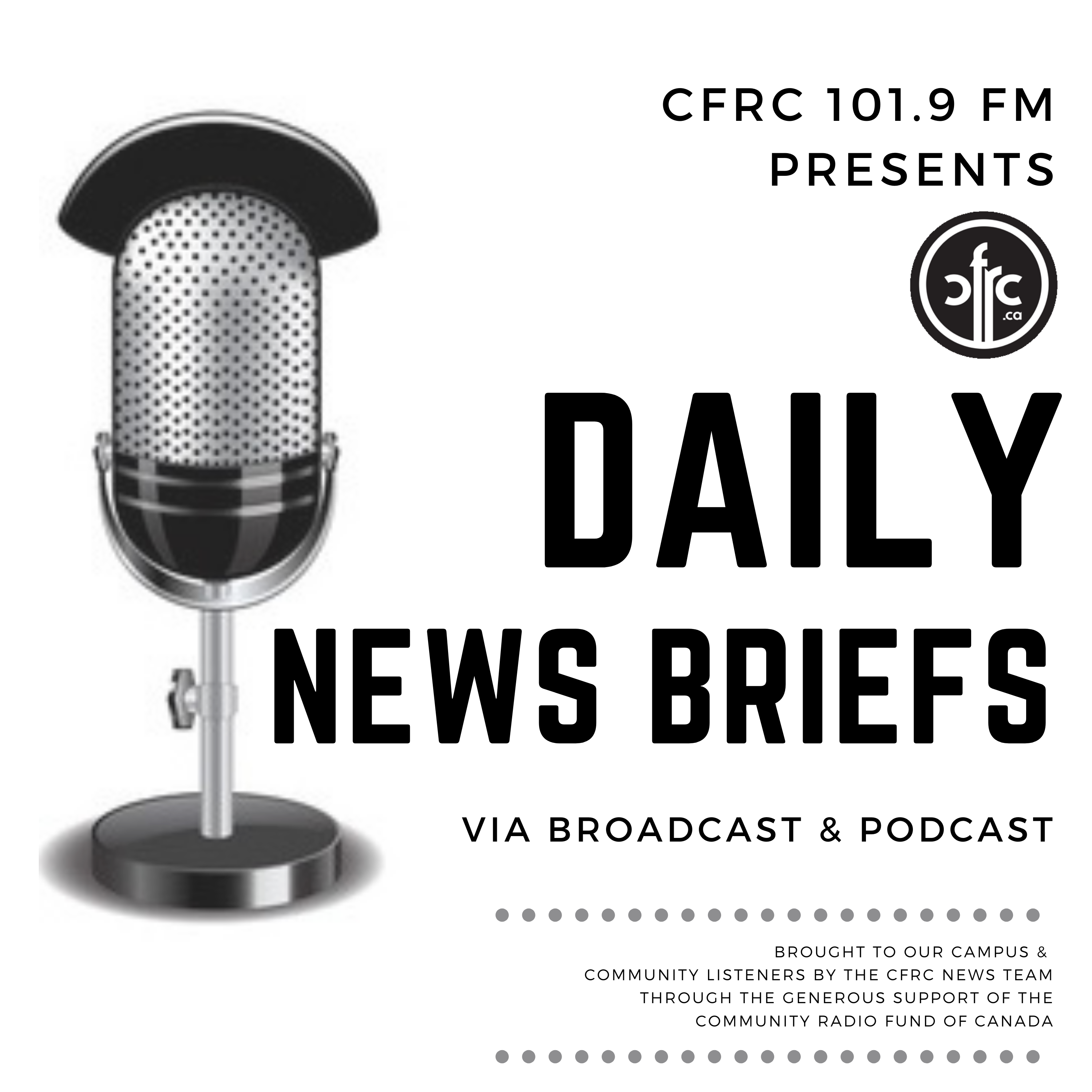 It's Tuesday July 12th. Good Morning I'm Karim Mosna with your daily news brief. In the news….
A COVID-19 Outbreak at a pod at Providence Care Hospital is over. The outbreak was declared on June 30th after four patients tested positive for the virus at Lakeview 2 Pod A. All quarantine precautions and measures that were put in place have been lifted. Providence Care will continue to actively screen all staff for COVID symptoms, require staff to practice physical distancing and wear appropriate protective equipment. All visitors must pass a screening and wear a mask. 
A Kingston resident is facing 76 charges following a joint investigation between Kingston Police and the OPP. Project Shamrock began in January after Kingston Police were alerted of an individual luring victims through social media . The Provincial Human Trafficking Intelligence-led Joint Forces Strategy, made up of the Kingston, Ottawa and Peterborough Police Services and the OPP Digital Forensics conducted an investigation, identifying victims. According to police, the victims received help through a victim services agency and are now safe. 38 year old Michael Mark Haaima is being held in custody.
City Council will meet tonight to review a request from Queens University and The Alma Mater Society for exemptions to the city's noise bylaw for Orientation Events coming up in September. Also on the agenda, Council will review the proposed implementation of community safety zones. The first phase commences for the 2022-2023 School year including two pilot projects to reduce the speed limit to 40 kilometers an hour in the Westwoods and Strathcona Park area with limits further reduced to 30 kilometers an hour near schools. Phase 2 will look at expansion to all schools in Kingston for the fall of 2023.
That's all for your daily news brief, I'm Karim Mosna. If you have any news tips, please email me: news@cfrc.ca 
Podcast: Play in new window | Download
Subscribe: Apple Podcasts | Spotify | iHeartRadio | TuneIn | Deezer | RSS | More