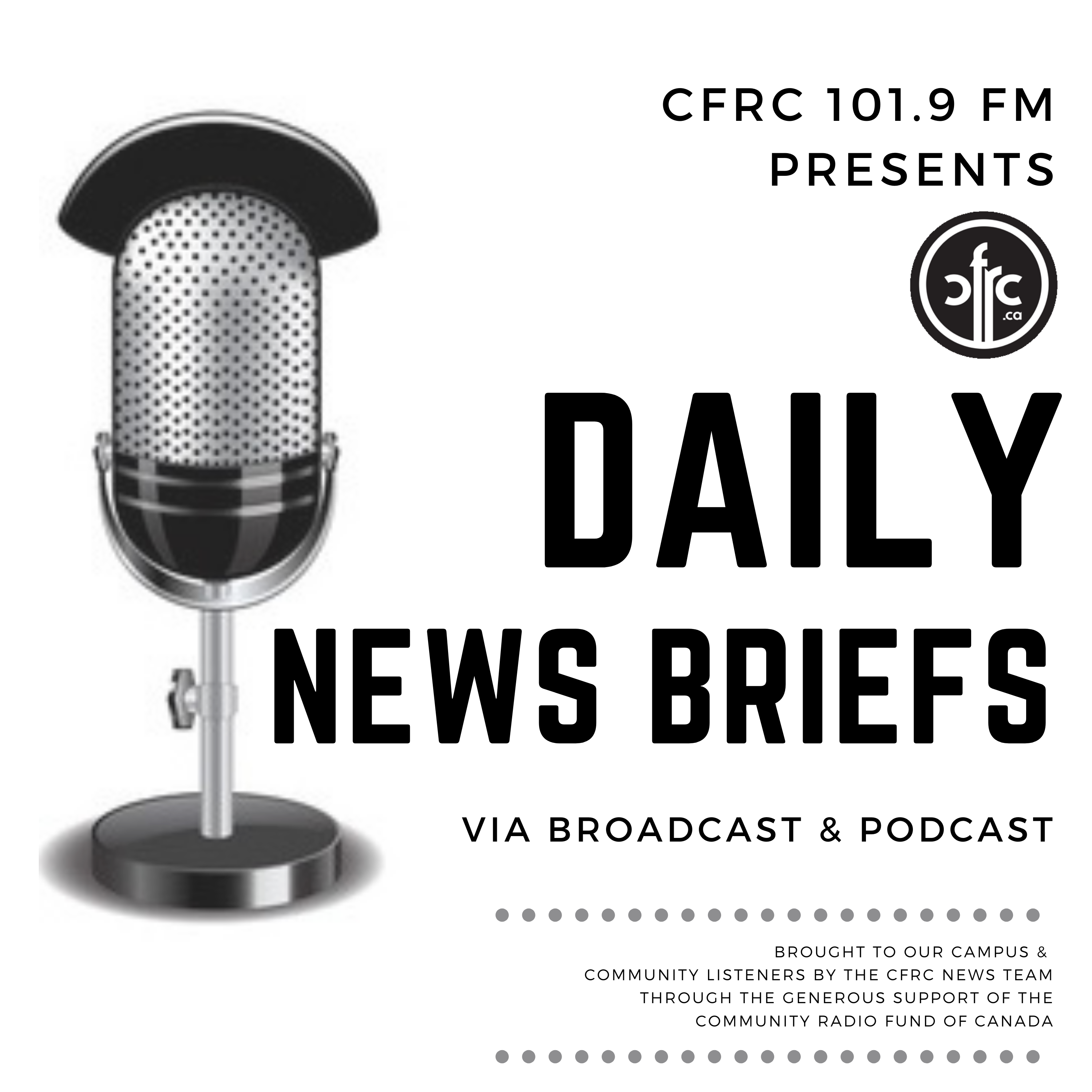 It's Thursday July 14th. Good Morning I'm Karim Mosna with your daily news brief. In the news..
Prime Minister Justin Trudeau, Minister of Science and Innovation Francois Philippe Champagne were at Queens' University yesterday to announce a major deal with Umicore that will bring the first electric battery facility of its kind in North America to Loyalist Township.
<CLIP>
Umicore is investing $1.5 billion for the plant. Trudeau says construction of the new facility will create a thousand new jobs, and hundreds of long-term positions once the facility is running. Umicore CEO Mathias Miedrich says it will be a 100% clean energy plant transforming minerals into active battery materials. 
He says there are three reasons for choosing Loyalist Township to construct the facility, the availability of clean energy, resources, and critical talent. The battery facility will supply materials for a million electric vehicles a year. Construction is set to begin in 2023 and is slated for completion in 2025.
A COVID-19 Outbreak has been declared at Providence Care Hospital on Parkside 2 Pods A and B, after four patients tested positive for the virus. Both pods are under quarantine and all patients have been placed on contact and aerosol precautions. Parkside 2 is closed to admissions, and only essential visitors and designated care providers are allowed. Providence Care is working closely with Kingston, Frontenac, Lennox and Addington Public Health. An investigation is underway to determine how the patients contracted the virus. 
After pushback from the community. Artfest will end it's media partnership with the Epoch TImes newspaper. A petition was launched during Artfest weekend asking organizer Lori MacDonald to end the partnership. 
MacDonald wrote in an email "In 2012, Artfest accepted a sponsorship exchange to promote Chinese ballet, dance and orchestral performances backed by the Epoch Times. At that time, the editorial content of the Epoch Times did not conflict with our values. Regretfully, Artfest was unaware of the change in content. We recognize that our association with the Epoch Times no longer reflects our mission or vision. "
This story courtesy of Owen Fullerton at YGK News.
That's all for your daily news brief I'm Karim Mosna, if you have any news tips email me: news@cfrc.ca
Cyndy and Ruby are in for your Indie Wake Up Call, right now it's the community arts and events calendar. 
Podcast: Play in new window | Download
Subscribe: Apple Podcasts | Spotify | iHeartRadio | Stitcher | TuneIn | Deezer | RSS | More