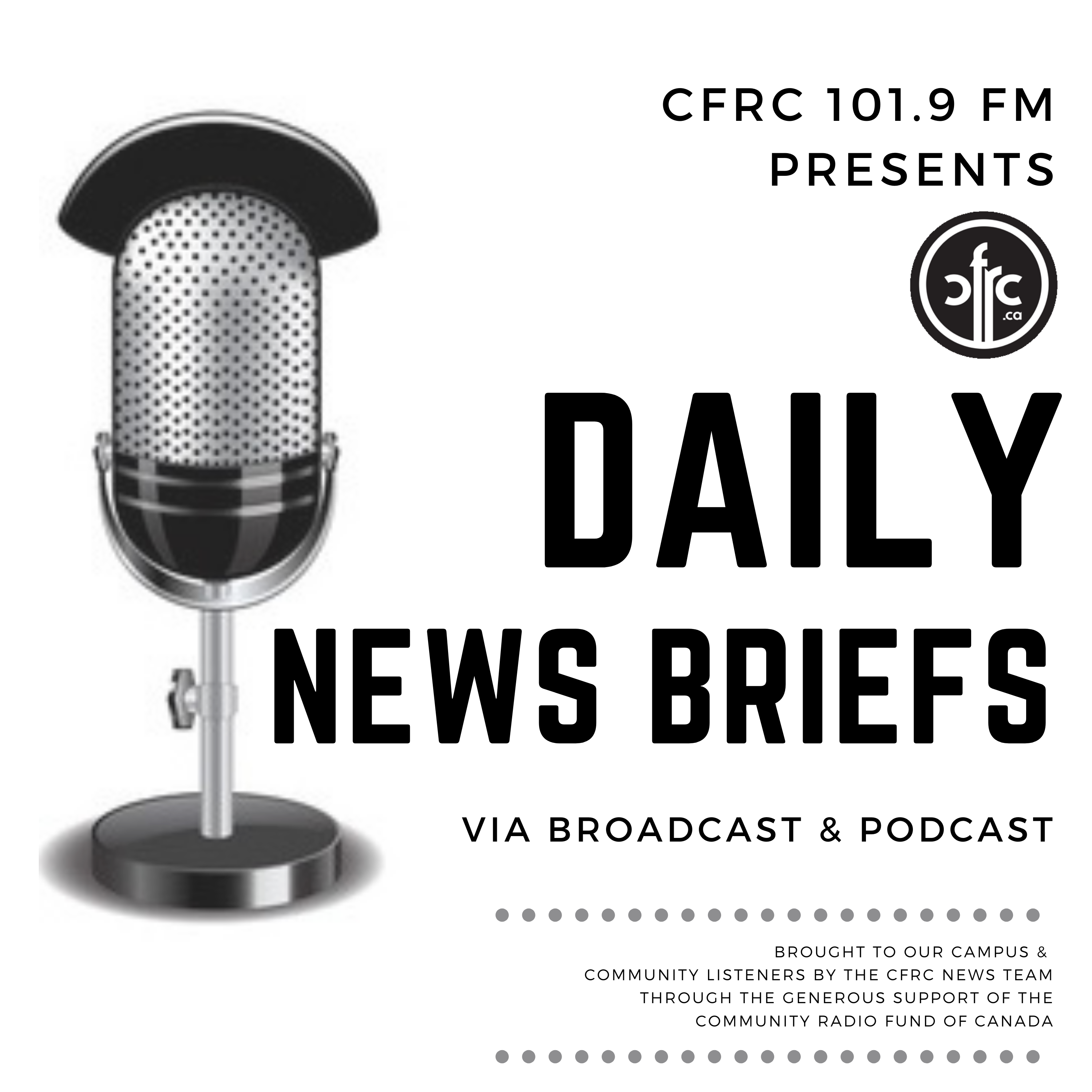 It's Friday July 15th. Good Morning I'm Karim Mosna with your daily news brief. In the news…
The first lab confirmed case of monkeypox has been identified in the region. Case management continues for the individual and contact tracing is complete. Medical Officer of Health with Kingston, Frontenac, Lennox & Addington Public Health, Dr. Olgaza says "There is no increased risk of monkeypox to KFL&A residents deriving from this case…monkeypox does not spread easily between people. We recommend that individuals are aware of symptoms and seek immediate medical attention if symptoms present."
According to a release from KFL&A Public Health, in Ontario the most commonly reported risk factors are engaging in sexual or intimate contact with more than one partner. 
Vaccination will no longer be mandatory for City of Kingston employees as of August 1st after Kingston City Council voted to suspend the vaccination mandate. City of Kingston Commissioner Neil Carbone says "We have been in touch with public health in the weeks and months leading up to the recommendation…it is in line with public health guidelines." Councillor Hutchison says there are concerns coming from reliable sources of the contagious effect of Omicron B5. CAO Lanie Hurdle says medical officer of health Dr. Oglaza could attend future meetings. The vote passed 10-2, councillors Neill and Stroud were opposed.
Council also approved the proposed implementation of community safety zones including two pilot projects for the Westwoods and Strathcona park areas as well as a request for a noise by-law exemption from Queens' University and the Alma Mater Society to accommodate Orientation events in September. 
It's a chance to discover what healthcare was like in Kingston from the mid 1800's up to World War 2. The "Sick City" walking tour is back.. Museum of Health Care programming and communications coordinator Claire Notman says, "It was a scary time…there was no hospital in Kingston until 1845." 
The tour will cover what it was like being a patient in the early days of the Kingston General. The tour will also extend to Queen's University. Notman said for a period of time, women were banned from entering medical school. "Sick City"  will also cover Canada's only remaining Victorian-era amphitheatre, and national historic site, the Anne Baillie building, which houses the Museum of Health Care.
Tours start today and run Fridays to Sundays through July and August. 
That's all for your daily news brief, I'm Karim Mosna. If you have any news tips email me: news@cfrc.ca
Podcast: Play in new window | Download
Subscribe: Apple Podcasts | Spotify | iHeartRadio | Stitcher | TuneIn | Deezer | RSS | More