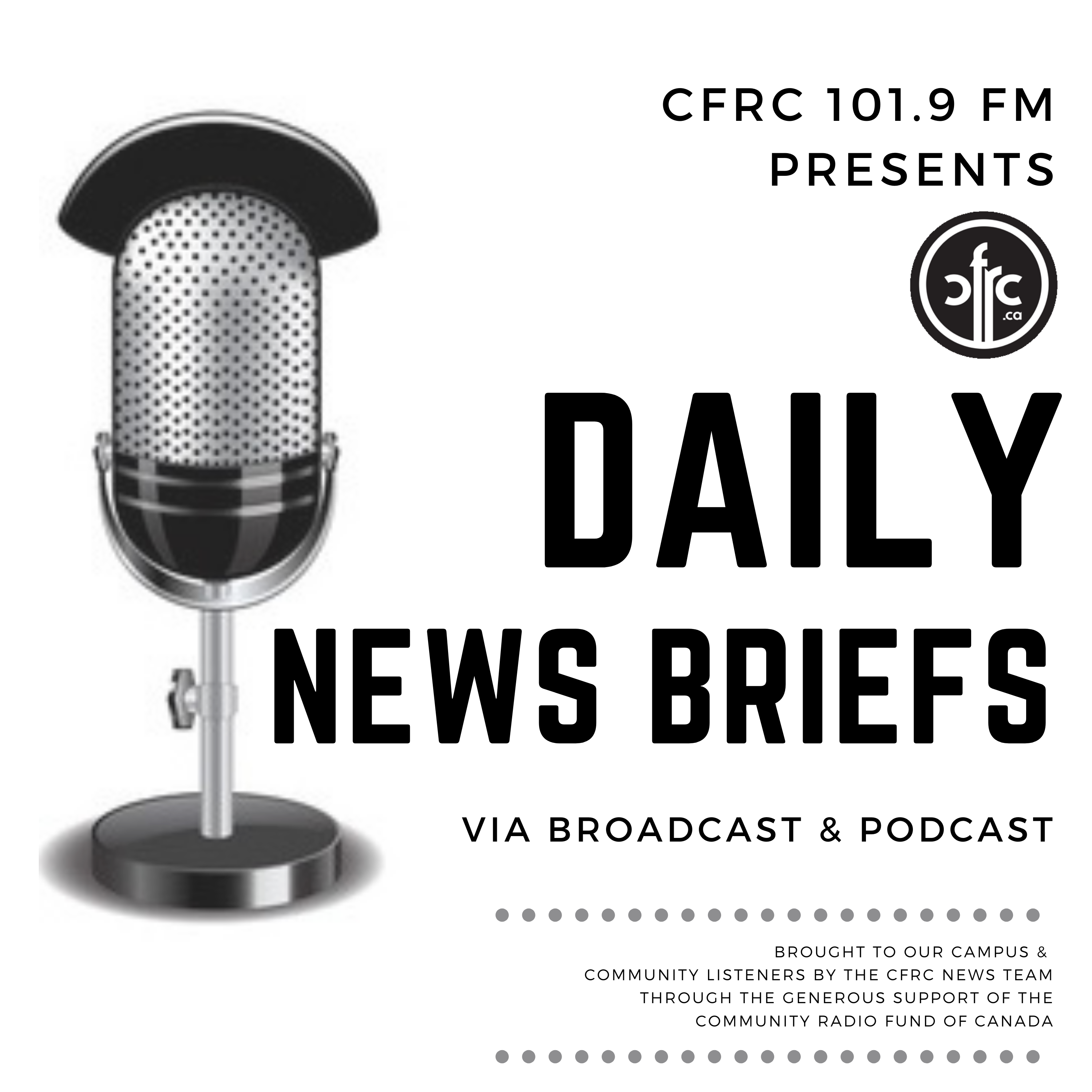 It's Monday July 18th. Good Morning I'm Karim Mosna with your daily news brief. Showers with the risk of a thunderstorm today, we could see between 15 and 25 millimeters of rain with a high of 23, right now it's 21. In the news…
With inflation at a record high since the 80s, Assistant Professor, Continuing Adjunct Policy Studies at Queen's University, Eugene Lang says we can expect to continue to see incremental interest rate increases as the Bank of Canada tries to cool an overheated economy.
Lang says,  "We're starting from interest rates at a very low and stimulative rate… the bank is moving them up to what they regard as a neutral rate/ where they will neither stimulate or contract the economy…They forecast that next year 2023, they think they can get inflation to 4% and by 2024, they hope to get it down to 2%," 
The Bank of Canada recently raised interest rates a full percentage point, the highest increase since 1998. Interest rates in Canada are currently 2.5%

Catch my full conversation with Professor Eugene Lang, this afternoon on The Scoop at 4:30
A mobile classroom educating about Ukrainian genocide is stopping in Kingston today. The Holodomor Mobile Classroom will stop at Kingston East Community Centre from 11 until 5. Holodomor was a man-made famine imposed by the Soviet Regime that killed millions of Ukrainians from 1932 to 1933. It's a multimedia, interactive classroom on wheels, the Holodomor National Awareness Tour is a Canada-Ukraine Foundation project. 
Following a 2 year hiatus, Kingston Writers Fest is returning to a fully in-person delivery with the theme Beneath The Surface. The festival will have events focusing on mental health and addiction, environmental, political and social activism, as well as cultural, gender and sexual identity. 
Artistic Director Aara Macauley says the theme recognizes the desire to have deeper conversations about the issues  and causes that have dominated our thoughts, and the headlines since COVID-19's appearance."
Veteran CBC broadcaster Carol Off will host the Big Idea, a conversation into the weaponization of words. Award-winning authors, Joshua Whitehead and Heather O'Neill are also part of the festival.
The 14th annual event runs September 28th to October 2nd at the Holiday Inn Kingston Waterfront.
CFRC Arts Coordinator Christena Lawrie will share more details this afternoon on the Scoop.
That's all for your daily news brief, I'm Karim Mosna. If you have any news tips email me: news@cfrc.ca
Podcast: Play in new window | Download
Subscribe: Apple Podcasts | Spotify | iHeartRadio | TuneIn | Deezer | RSS | More