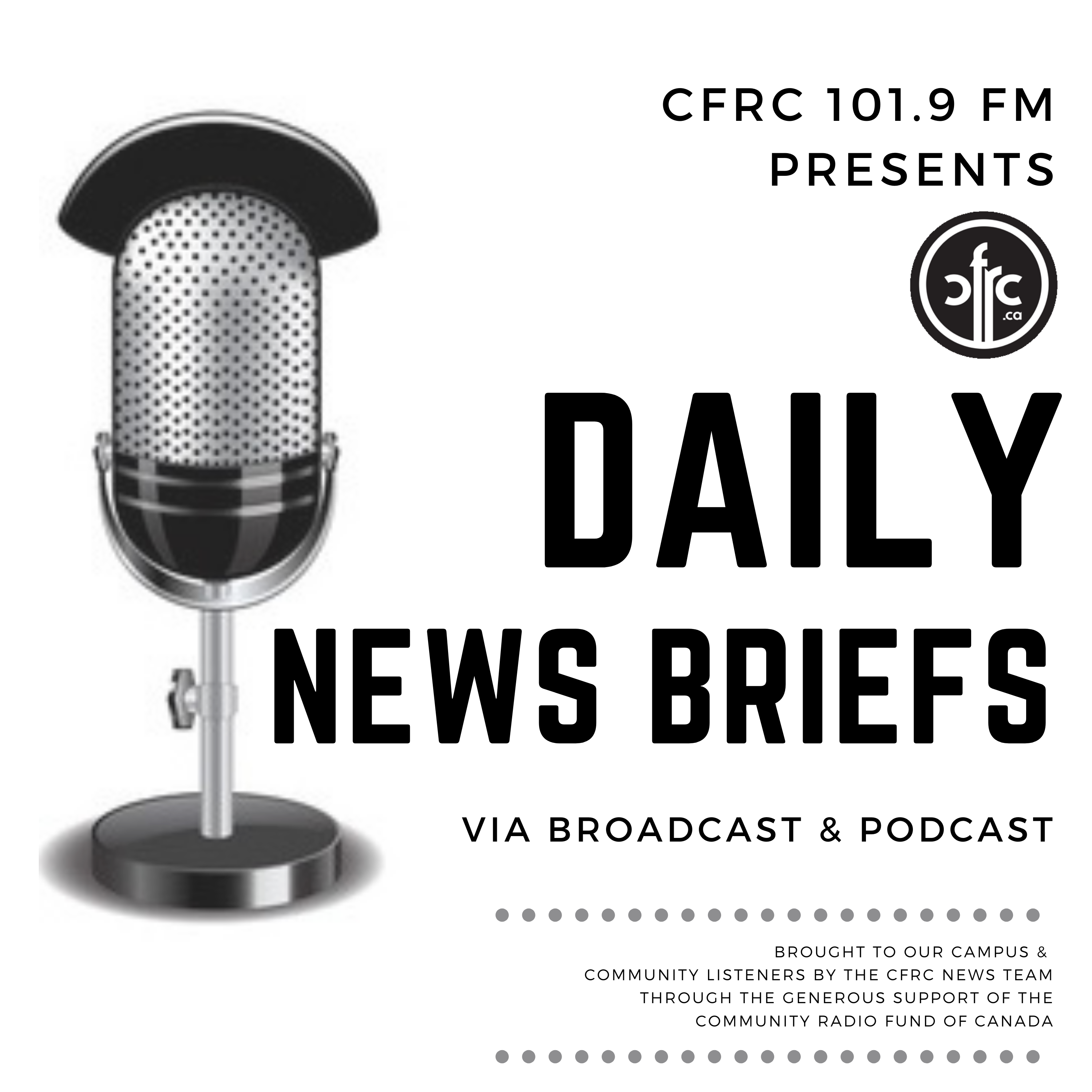 It's Wednesday July 20th, Good Morning I'm Karim Mosna with your daily news brief. In the news…
Kingston Frontenac, Lennox & Addington Public Health are warning that heat and high humidity can be hazardous to your health with the potential to cause dehydration, heat exhaustion, stroke and even death. With the humidex reaching the upper 30's, it's harder for sweat to evaporate which is necessary to cool the body. KFL& A Public Health says the health risks are highest for those who work or exercise in the heat, those without access to air-conditioning, young children, older adults and those with chronic illnesses. KFL&A Public Health recommends checking on someone who may be at high risk, to drink plenty of water, avoid direct sun exposure, take a break from the heat, close the curtains and never leave people or pets inside a parked car or direct sunlight. 
Close to 19 thousand Utilities Kingston customers briefly lost power late Monday evening. According to Utilities Kingston the 4 minute power outage was caused by loss of supply from Hydro One. The outage affected residents in the Kingston Hydro service area including central Kingston, CFB Kingston and Barriefield Village.
A new mobile space offering health and social service support for vulnerable individuals launched yesterday at the Street Health Centre. The Portable Outreach Care Hub or PORCH will provide drop-in services including Hepatitis C Testing, Sexual Health Care, Addiction Treatment, Harm Reduction and Immunization.  The PORCH RV receives funding from the Kingston Community Health Centres through the Ministry of Health and is administered by United Way of Kingston, Frontenac, Lennox and Addington.
Meghan O'Leary, Director of Clinical Services at the KCHC says, "The RV will enable partner organizations to connect with harder to reach populations, while working collaboratively to provide wraparound care for individuals, meeting them where they are, including in more rural areas."
The RV includes a counseling room, group space and a clinical care room. The RV will appear at festivals and events around Kingston this summer.
That's all for your daily news brief, I'm Karim Mosna. If you have any news tips, email me: news@cfrc.ca
Podcast: Play in new window | Download
Subscribe: Apple Podcasts | Spotify | iHeartRadio | TuneIn | Deezer | RSS | More