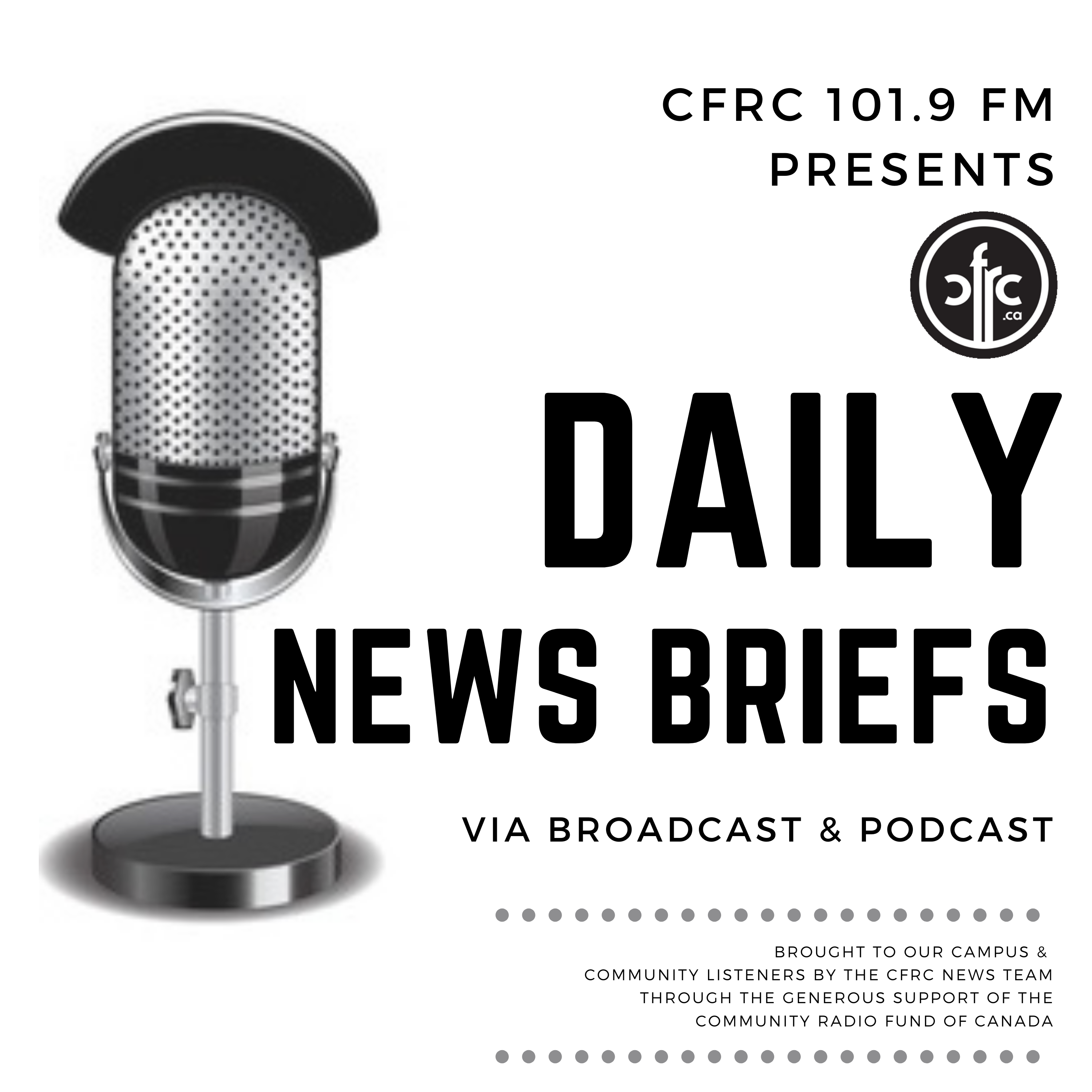 Good Morning, it's Tuesday July 26th. I'm Karim Mosna with your daily news brief. More sun today, the high 25. In the news…
This Thursday the City of Kingston will release a comprehensive report on the Davis Tannery Development. Patry Inc's proposal is to build 1700 condo units in the Rideau and River street area. The Planning Committee will meet to vote on the proposal next Thursday August 4th, then the proposed development will be put before council on August 9th. Perspectives on the proposal coming up this afternoon at 5 on Citizen K here on CFRC.
Director of the Isabel Bader Centre, Tricia Baldwin will step down in September as she has accepted a new position as executive director of Kwanlin Dun Cultural Centre in Whitehorse. During her time with the Isabel, she created the Isabel Overton Bader Canadian Violin Competition, the Bader and Overton Canadian Cello Competition, the Isabel Human Rights Arts Festival, and she  collaborated with curator Dylan Robinson to start the Ka'tarohkwi Festival of Indigenous Arts. Baldwin joined the centre in 2014. Arrangements are in place for an interim director, and more information on the process of finding a new leader will be released in the coming weeks.
With just over a month until students return to school, United Way of Kingston, Frontenac, Lennox And Addington's Annual Backpack Program is back. Through community donations, the program distributes backpacks and school supplies to ensure that families and children have the supplies they need. 
President and CEO of United Way KFL&A Bhavana Varma says, "We know through conversations with agencies and the schools that the needs are greater than any previous year."
According to a release from United Way, The most needed school supplies include backpacks, lunch bags, pens, pencils, math sets, markers, crayons, and pencil cases. Items can be dropped off at United Way's office at 417 Bagot Street during office hours. 
That's all for your daily news brief. I'm Karim Mosna. If you have any news tips or stories please email: news@cfrc.ca
Podcast: Play in new window | Download
Subscribe: Apple Podcasts | Spotify | iHeartRadio | Stitcher | TuneIn | Deezer | RSS | More