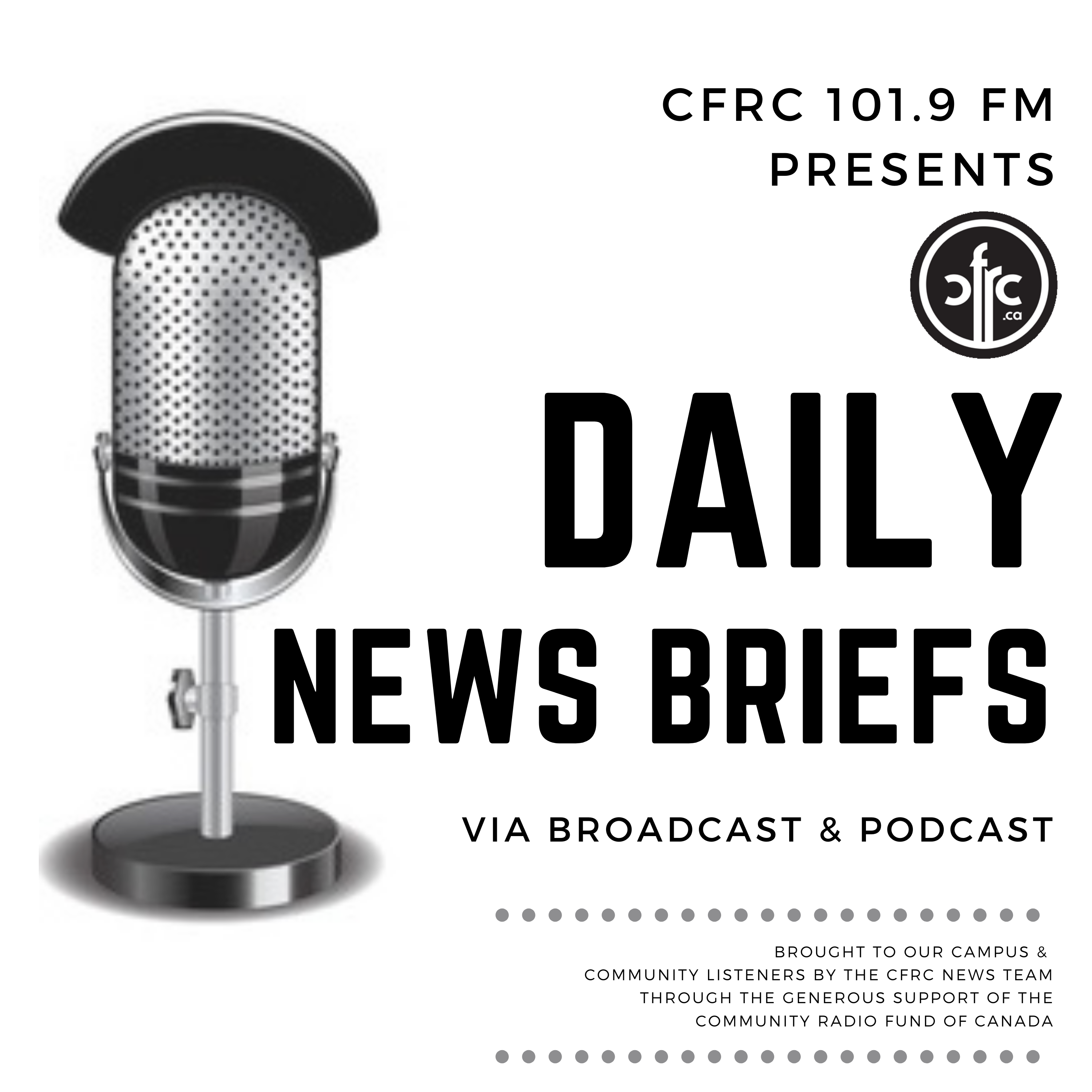 It's Friday July 29th. Good Morning I'm Karim Mosna with your daily news brief. In the news..
With the encampment protocol reinstated and over 100 unhoused people currently camping, Home Base Housing Executive Director Tom Greening tells CFRC news, if everybody camping wants to use an emergency shelter there are certainly not enough spaces available.
<AUDIO CLIP>
Greening says "There's no way by the fall or winter that the city or anybody for that matter will be able to build new affordable housing..
He adds that he hopes for some additional overnight shelter beds prior to the cold weather arriving.
Princess Street from Division to Ontario will be closed to traffic tomorrow from 10 to 5 as Downtown Kingston BIA's Princess Street Promenade makes a full return. Local retailers, restaurants, and community groups will have lots of activities happening. Side streets between Ontario and Division will also be closed, however Barrie and Bagot will remain open. According to the BIA, this will be the first full-scale promenade since 2019.
In Sports, Former Queen's Gaels Men's Hockey Team Captain Patrick Sanvido is returning as the team's new assistant coach. In four seasons with Queen's, Sanvido recorded nine goals and 17 assists helping the team capture the Queen's Cup in 2019. 
Sanvido said. "I needed to come back as in my eyes we have unfinished business."
The Gaels open their regular 2022-2023 season on Friday October 14th when they take on the Universite de Quebec Patriotes. 
A reminder that on Civic Holiday Monday, there will be no garbage, recycling or green bin collection. Kingston Transit will operate on a Sunday schedule. Kingston Access Services will also operate on limited service. All library branches, arenas, Rideau Heights Community Centre and Kingston East Community Centre will be closed on Monday.
That's all for your daily news brief, I'm Karim Mosna. If you have any news tips email me: news@cfrc.ca
Podcast: Play in new window | Download
Subscribe: Apple Podcasts | Spotify | iHeartRadio | TuneIn | Deezer | RSS | More