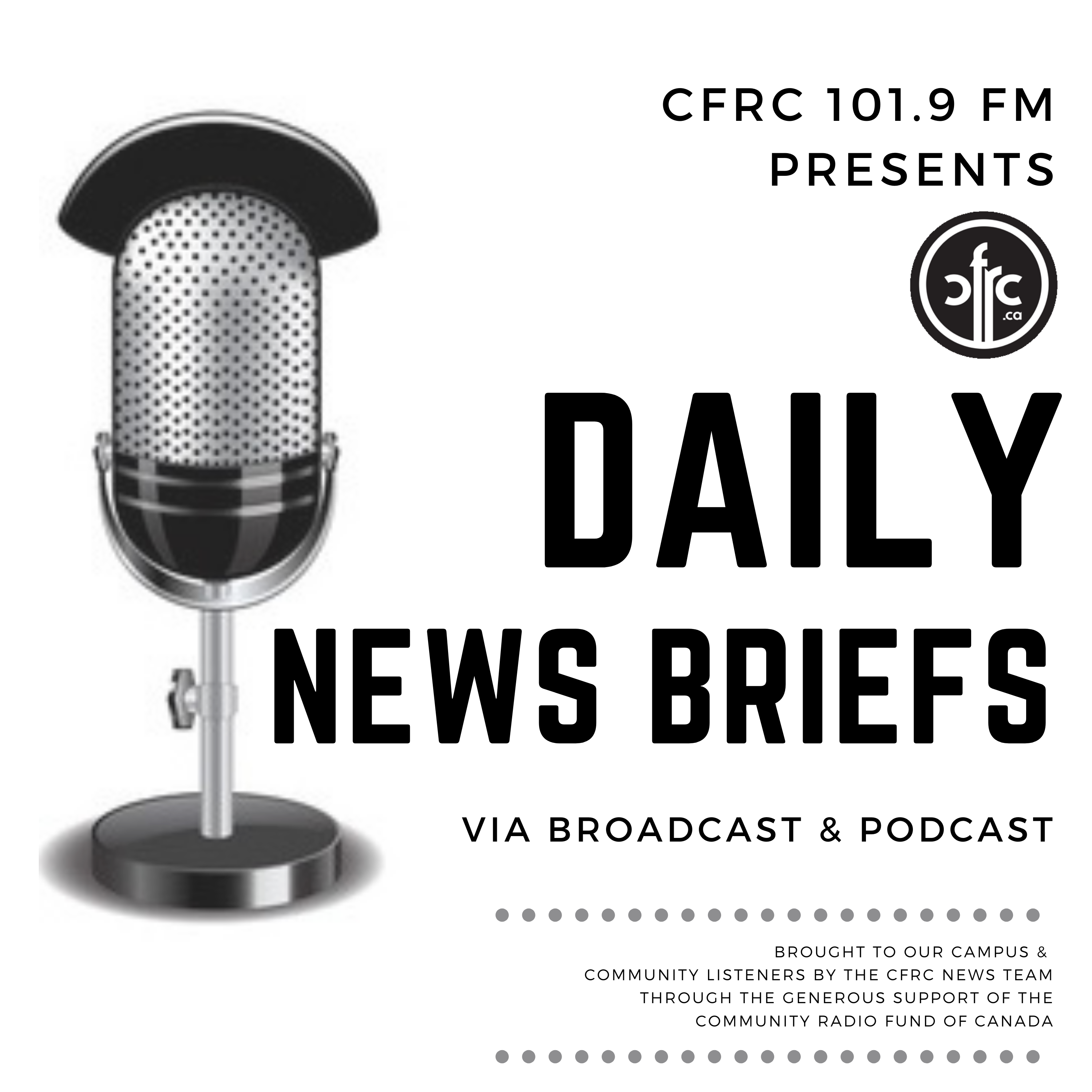 It's Wednesday July 6th. Good Morning I'm Karim Mosna with your daily news brief. A mix of sun and clouds today, with a high 25. Right now it's 18. In the news…
A major fire caused the destruction of an entire shop on Creekford Road. A massive blaze erupted at Pat Rogers Towing Yard closing Creekford between Bayridge Drive and Gardiners Road for several hours on Monday afternoon. According to Kingston Fire & Rescue the fire started in a service garage. No one was hurt. Damages are estimated at one million dollars.
Kingston Health Sciences Centre declared a COVID-19 outbreak on the Connell 10 Unit at the Kingston General Hospital on Monday night after four patients tested positive . The unit is closed to visitors, and increased COVID safety measures have been implemented. KHSC is notifying all patients, visitors and staff who are affected, and is completing contact tracing and testing for everyone on the unit. 
The Neighbourhood Tree Planting Program is back, offering Kingston residents discounted trees to help grow Kingston's tree canopy.
Public Works Operations Manager Troy Stubinski says, "Trees provide shade, store greenhouse gasses, help remove pollutants from groundwater, prevent soil erosion and beautify our community,"
He adds, "Purchasing a tree is an excellent way to improve your property."
Property owners can purchase up to two trees. Ten different species of trees are available. Coniferous trees are $10 and deciduous trees are $17. More information is available on the city's website.
That's all for your daily news brief, I'm Karim Mosna. If you have any news tips email me: news@cfrc.ca
Coming up, a fun filled morning with Jeff & Vinny hosting your Indie Wake Up Call, and in a moment, the Community Events Calendar.
Podcast: Play in new window | Download
Subscribe: Apple Podcasts | Spotify | iHeartRadio | TuneIn | Deezer | RSS | More