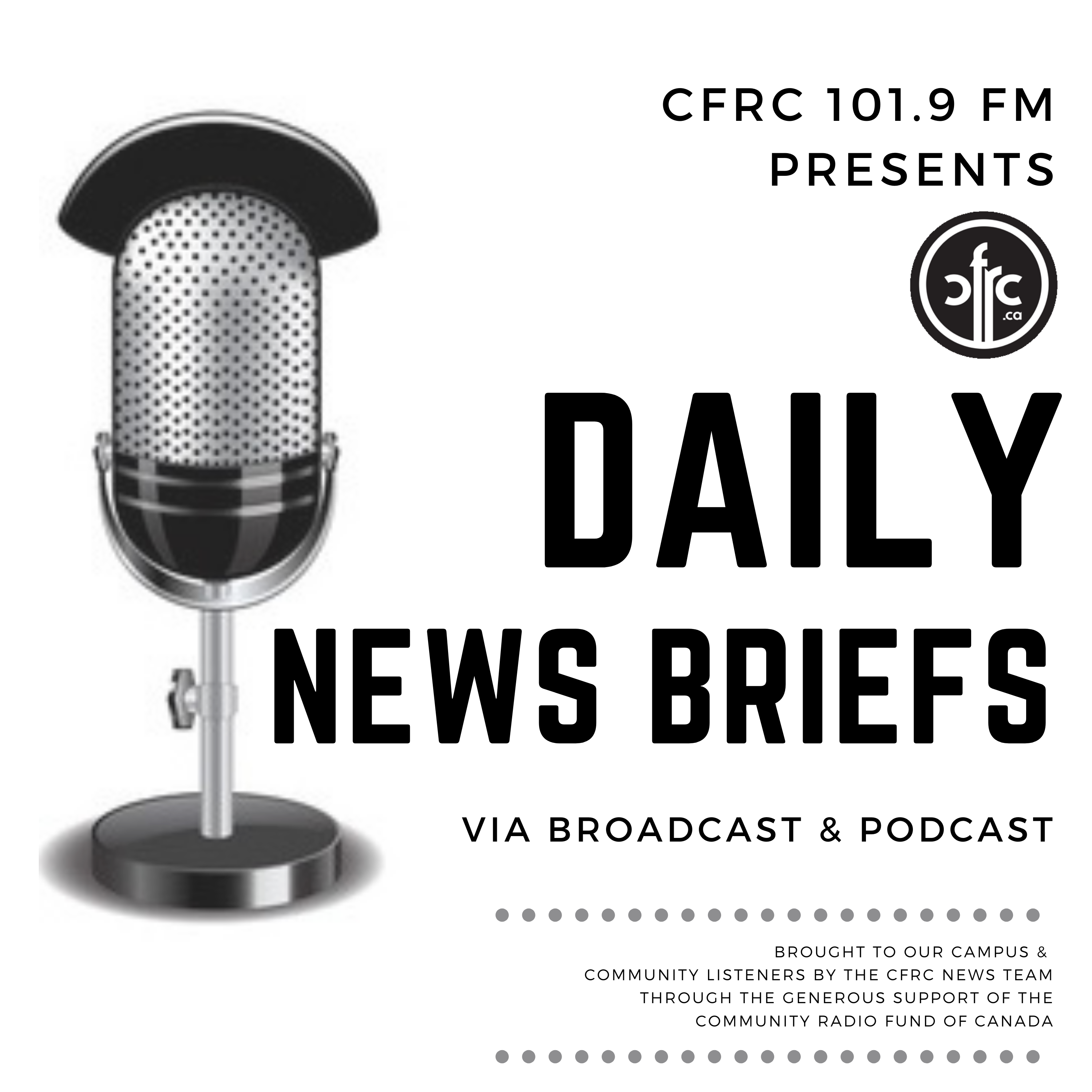 It's Friday July 8th. Good Morning I'm Karim Mosna with your daily news brief. A beautiful start to the weekend in store, sun and clouds today the high 24. Right now it's 18.
Kingston Police are investigating a sexual assault that occurred in the Division and Colborne Street area early on Sunday morning. A 24 year old woman was approached by a male suspect in an SUV who said he was an UBER driver and offered her a ride. According to the release, the white crossover SUV appeared to be equipped in a similar way to other UBER vehicles with a cell phone attached to the dashboard. While inside the vehicle, the woman was sexually assaulted by the driver. She yelled, the driver stopped and she fled the scene. The suspect is described as Hispanic, in his late 50's to early 60's with a medium build. Anyone with information is asked to contact Kingston police.
A new 5 year strategy has been released from the Council of the Great Lakes Region. The strategy: Forging a Future Without Waste aims to clean up and stop  plastic waste and litter getting into the lakes, and to effectively create a circular economy of reusing and recycling for plastics. According to the Council every year, 12.8 million tons of recyclable plastic packaging materials end up in the landfill, that's 2.1 billion both worth of reusable plastics. In June, The City of Kingston in partnership with Great Lakes Plastic Cleanup installed new technology known as a 'Seabin' to divert and remove plastic pollution at Confederation Basin and Portsmouth Olympic Harbour.
Summer Orientation to Academics and Resources started at Queens yesterday. SOAR is an orientation program offering students the opportunity to connect with their professors, make friends, and discover the support services available on campus.  
Student Life Director Meg Ferriman says, "A big focus of our undergraduate summer programming is to ease any anxieties they may have and make sure they have all the information they need to be successful in their first year."
Some of the services include: financial aid, accessibility, hospitality, faith and spiritual life, the human rights and equity office.
Ferriman says, "We're planning for the fact that those coming for their first year have had a really strange past couple of years so we're trying to make sure they feel really well supported this year in particular."
Students entering Queens within the faculty of arts and science had their summer orientation day yesterday, students going to Bader College in England will have their orientation today and tomorrow, while students going into Health Sciences, the Smith School of Business, Engineering and Applied Science will have theirs next week. 
In Sports, Kingston Frontenac captain Shane Wright is off to Seattle as he was drafted 4th overall in the NHL Draft by the Kraken. 
That's all for your daily news brief. I'm Karim Mosna. If you have any news tips email me: news@cfrc.ca . 
Podcast: Play in new window | Download