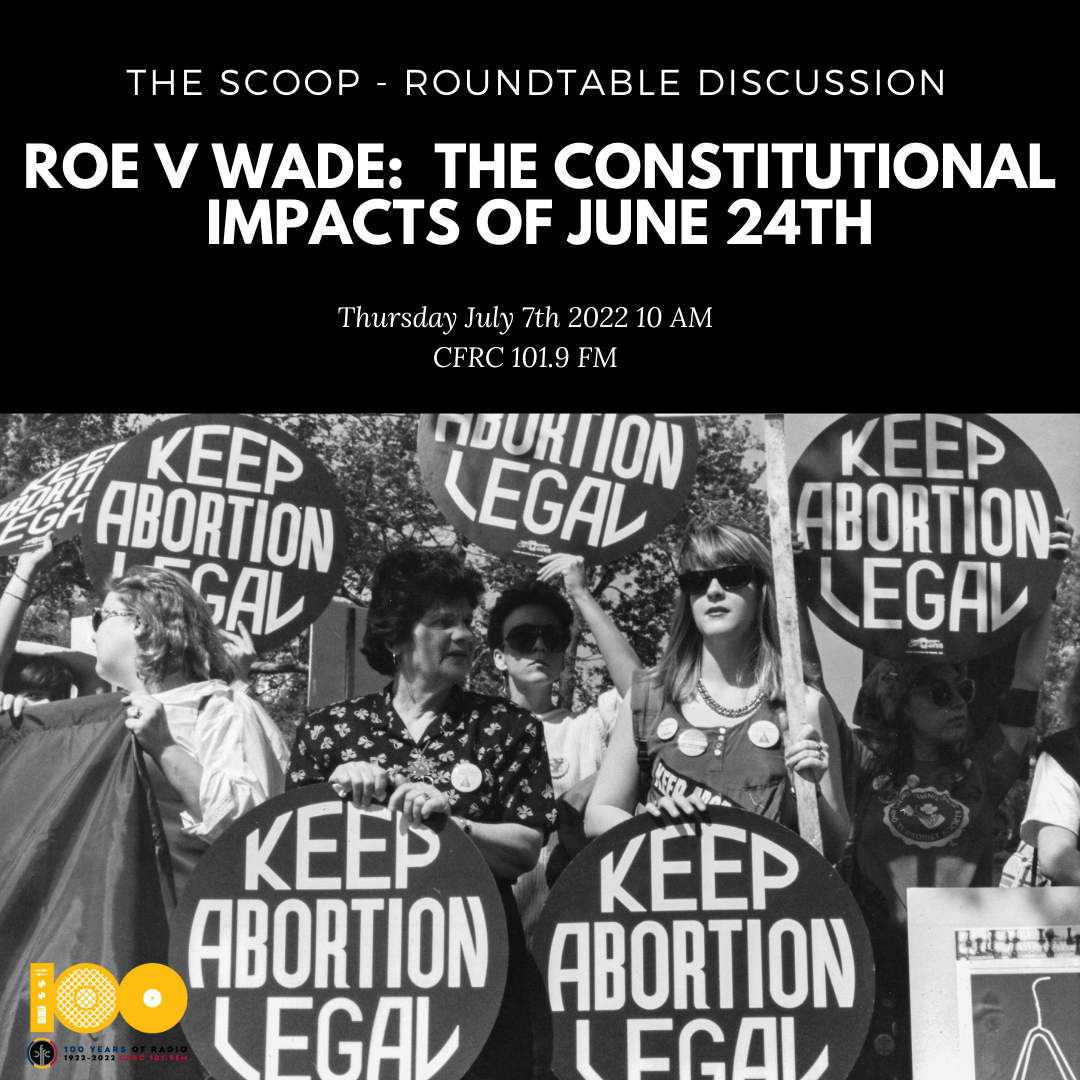 On June 24th 2022, the US Supreme Court overruled its nearly 50-year-old landmark precedent case of Roe v Wade, the 1973 case that legalized abortion in America.
In this special episode of The Scoop, we are joined by Professor Nick Bala from the Faculty of Law, Dr. Paul Gardner of the Department of History and Dr. Ashley Waddington of the Department of Obstetrics and Gynecology at Queen's University.
Drs. Waddington, Gardner and Bala discuss Roe v Wade's history, the immediate and long-term constitutional implications for Americans seeking abortion care, and comparative implications for abortion rights in the Canadian context.
Podcast: Play in new window | Download
Subscribe: Apple Podcasts | Spotify | iHeartRadio | Deezer | RSS | More