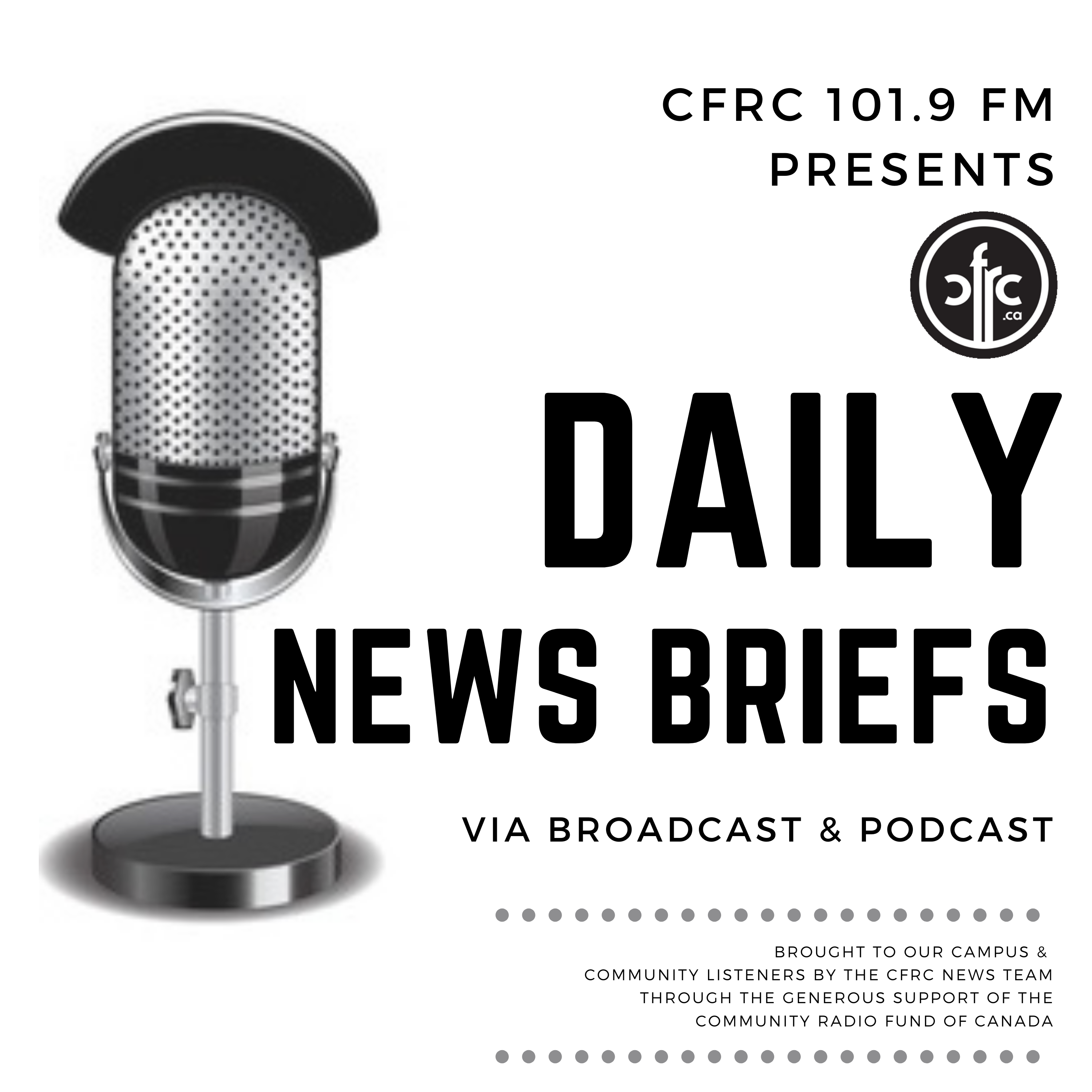 It's Tuesday August 30th. Good Morning I'm Karim Mosna with your daily news brief. In the news…
With the return to school just a week away, the medical officers from the Kingston, Frontec, Lennox and Addington Public Health and  Hastings Prince Edward Public Health have issued a joint statement saying, While there continues to be a risk of COVID-19 as with other infectious illnesses, families and educators must all work together to keep the risk as low as possible. The statement lists the following public health measures: Screen for illness each school day and keep your child home if they're sick. Stay up to date with COVID-19 vaccinations, keep up to date with regular vaccines preventing polio, measels, hepatitis B and more, and keep vaccination records up to date.
The statement adds "School communities will continue to support healthy and safe classrooms, reduce the spread of illness through enhanced cleaning, absence monitoring, hand hygiene, respiratory etiquette, and ventilation best practices." Both health units "will support these efforts and continue to work with school communities to improve  the health and well-being of students and staff through provision of health promotion resources, curriculum supports, home-school communications resources, and in-person clinical services in schools."
Isabel Bader passed away on Sunday. Isabel with her late husband Alfred are known for their donations to Queen's University including  the Isabel Bader Performing arts Centre, the Bader Collection containing over 500 works of art with 4 Rembrandts, and a castle in England. Isabel Bader created bursaries to help students pursue their studies in music, drama,and more. Principal Patrick Deane says, "To have known Isabel in all her warmth, gentleness, wit, and acuity,  I will number among the great privileges of my life. She was a gentle soul who delighted in seeing students thrive and discover their own potential through the arts. I will remember her as indomitably humane." 
Isabel Bader died Sunday in Milwaukee, she was 95. 
That's all for your daily news brief, I'm Karim Mosna. If you have any news tips, email me: news@cfrc.ca
Podcast: Play in new window | Download
Subscribe: Apple Podcasts | Spotify | iHeartRadio | Stitcher | TuneIn | Deezer | RSS | More