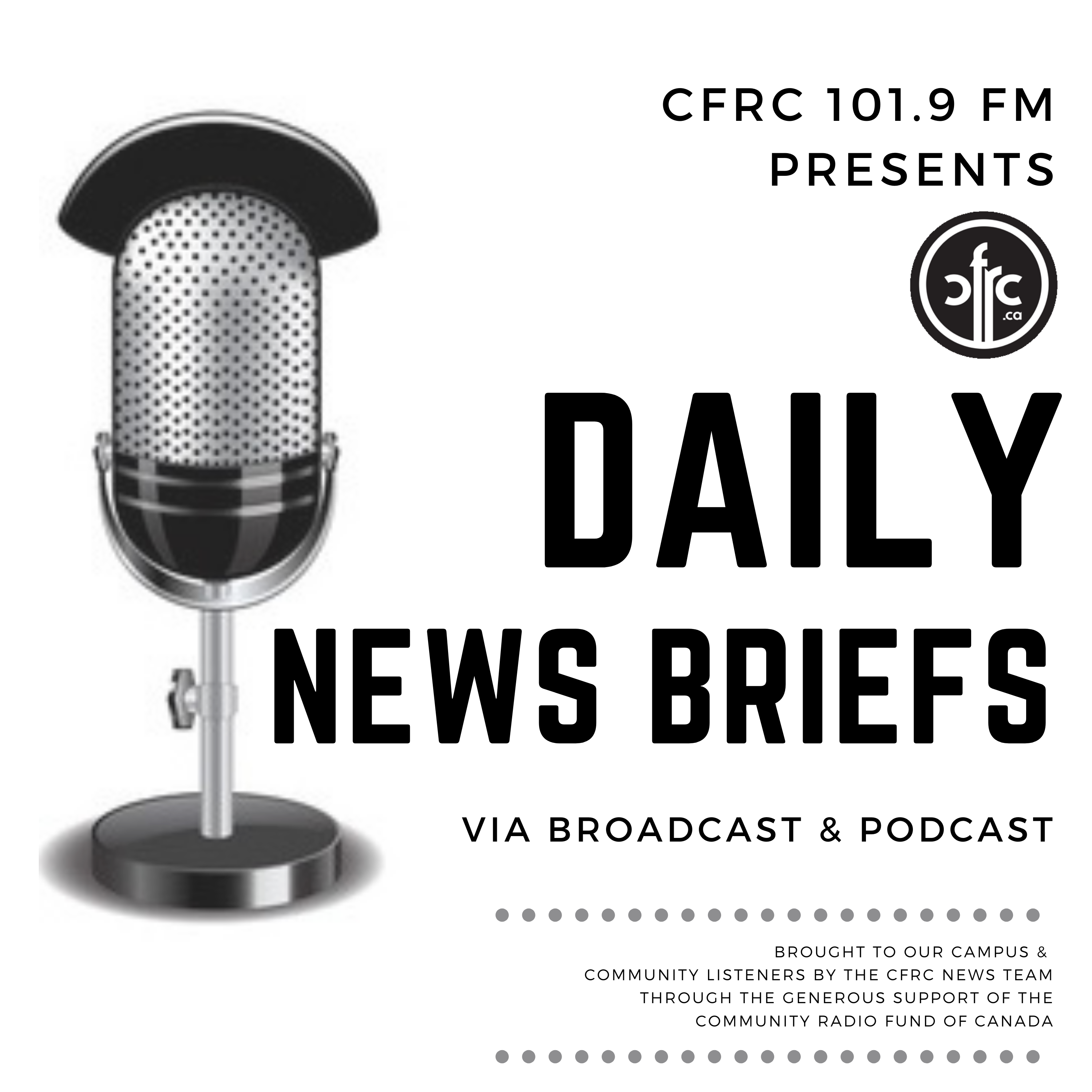 It's Wednesday August 3rd, Good Morning I'm Karim Mosna with your daily news brief. In the news..
Kingston Police have released new video footage of a suspect as they continue their investigation into the murders of Nico Soubliere and Carl Anne Delphin from October of last year. According to police with the assistance from the public, they have received footage of the previously identified suspect in the case. Detective Constable Joel Fisher says the male being named as a suspect can be seen trying to hide his identity by overdressing and is believed to go by the street name Sophia. He adds it is believed the parties knew each other and the Sydendam Street Parking lot, the location of the murders, was intended to be the site of a drug transaction. The video can be viewed on the Kingston Police's Youtube Channel. Anyone with information is asked to contact police. 
Three camps aimed at fostering diversity within health science and engineering are debuting on campus this week. One of the camps is The Queens' Health Sciences Outreach and Summer Program is offered to local high school students who self-identify as LGBTQ, a first generation Canadian or a person with a disability. Through the week, mentors will provide students an introduction to careers and post-secondary options within the health sciences. Another program is A Taste Of Engineering part of the Queen's Summer Engineering Academy bringing girls in Grades 7 and 8 from across Ontario to Queen's for a three day overnight program running today through Friday. The Black Youth in STEM program is also running on campus this week.

Her Majesty's Canadian Ship is set to dock at the Crawford Wharf with tours and a chance to talk with Royal Navy Officers being offered from 1 to 4 this afternoon, and additional tours will run tomorrow and Friday. The HMCS Oriole's Kingston stop is one of many across the Great Lakes and St.Lawrence Seaway, as part of the Great Lakes Deployment offering opportunities to learn about life and careers in the Royal Navy. The Oriole is the Navy's oldest ship celebrating 101 years of operation. 
That's all for your daily news brief. If you have any news tips, email me: news@cfrc.ca
Podcast: Play in new window | Download
Subscribe: Apple Podcasts | Spotify | iHeartRadio | Stitcher | TuneIn | Deezer | RSS | More