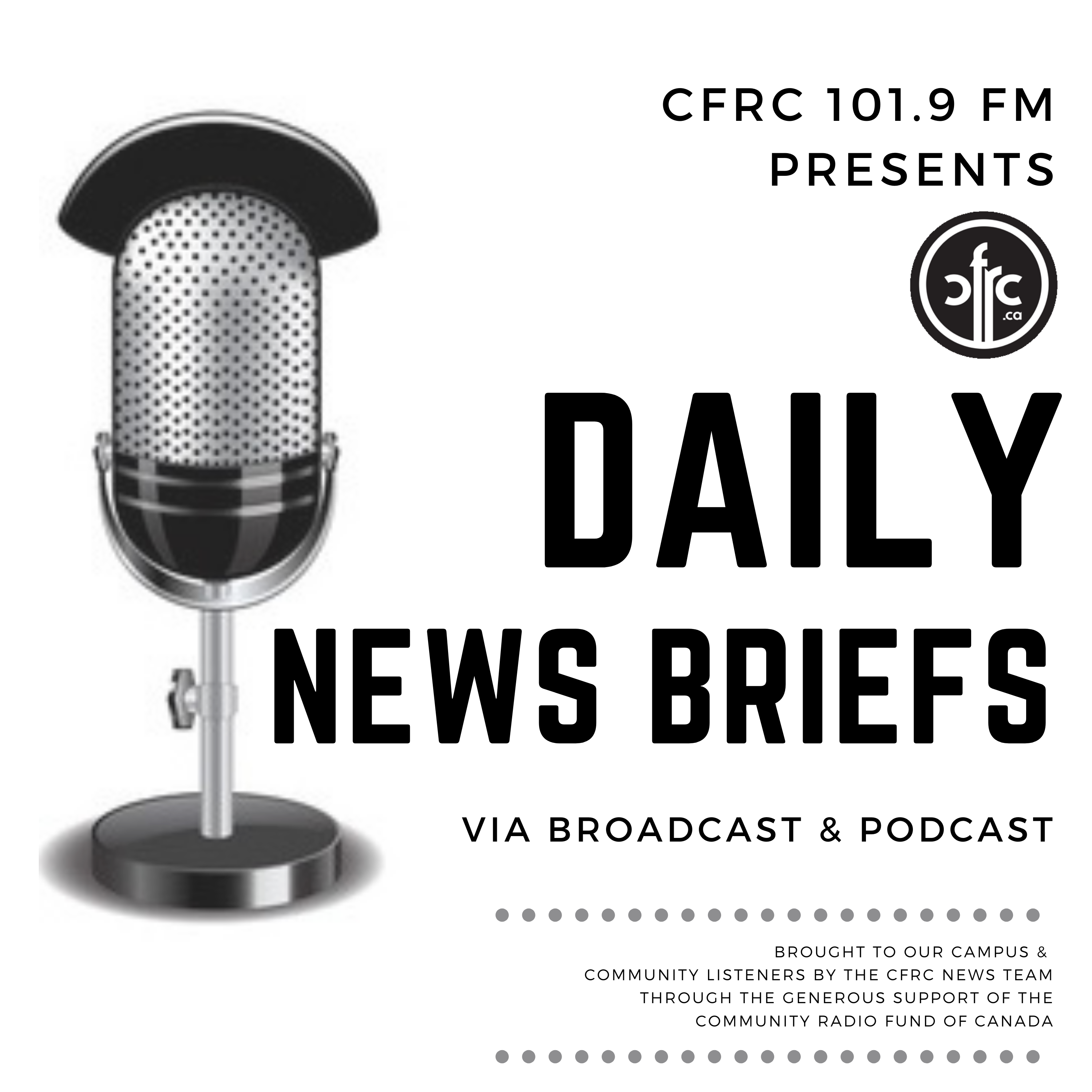 It's Thursday August 11th. Good Morning I'm Karim Mosna with your daily news brief. In the news…
Kingston City Council voted to direct staff to conduct community engagement processes with residents near Rideau Marina and Rodden Park about determining a location to establish a long term sleeping cabin program. According to council agenda, staff have identified Rideau Marina as the preferred site which can accommodate 20 cabins with no cost to the city. The engagement process will run through September. Staff will report back to council with more details in the fall. Council also directed staff to purchase a modular common building to deliver sleeping cabin services, with 266 thousand dollars in funding from the Housing & Homelessness Reserve.
Kingston City Council voted to make Kingston Transit's High School Transit program ongoing and permanent. The program provides free transit to secondary school students.
Councillor Jim Neill says, "Kingston on a per capita basis, a few years ago, had the highest number of public transit users in all of Ontario and it's something we should be very proud of and hopefully this will continue that very successful program in the future."
Councillor Rob Hutchinson added "It took years to get this established…now we have really fine transit programs that introduce young people to using transit, expanding their horizons and enabling them to get to school…to see it established permanently makes it all worthwhile."
The program is funded by the Limestone District School Board and Algonquin Lakeshore Catholic District School Board who contribute a combined 60 thousand dollars annually.
Council also approved a total of 16 grant recommendations from the Community Investment Fund, with 220 thousand dollars funded by the city of Kingston, this is a partnership between the City and United Way of Kingston, Frontenac, Lennox and Addington, along with approving an award of contract for the Conversion Therapy Survivors program.
12 Local Startups are receiving personalized coaching, business training and a micro grant to grow their venture. This is through Starter Development Plus offered by The Kingston Economic Development Corporation and funded by the Government of Ontario.  Business owners can receive up to 5 thousand dollars based on their pitches to community judges.
Rob Tamblyn, Business Development Manager of Small & Medium Enterprises says "As a result of the pandemic, many individuals in Kingston and surrounding communities have gone into business for themselves and we are proud to be able to offer support and guidance to them through Kingston Economic Development." 
Applications for the Fall 2022 cohort are open until September 11th. Spring 2022 Starter Company Plus recipients include: Crop Circle Gardens, Ez Flow Spas,  Curate Social Just Poke It Studio, Doozy Deez the Good Home Company and more. 
That's all for your daily news brief. If you have any news tips, email me: news@cfrc.ca