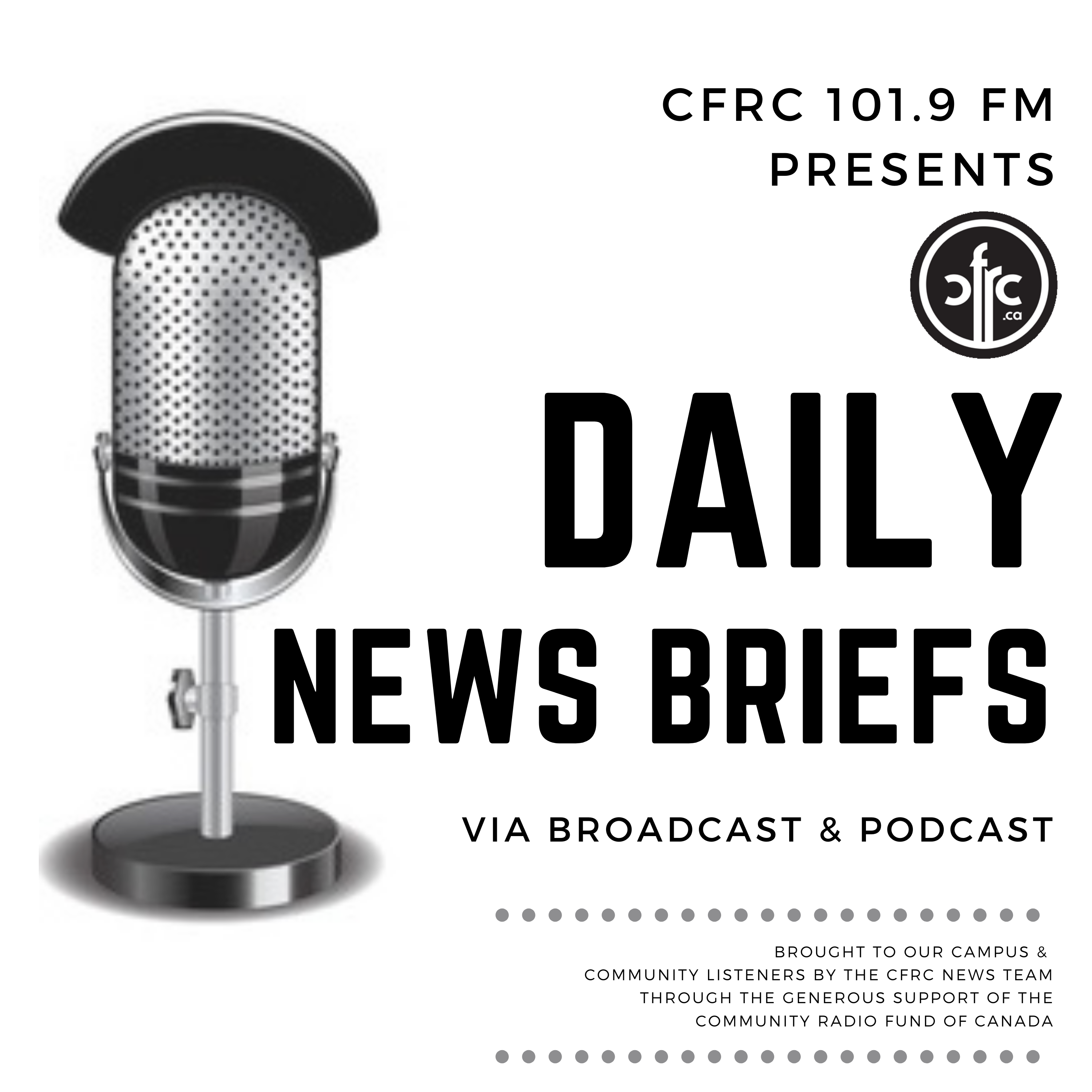 It's Wednesday August 17th. Good Morning I'm Karim Mosna with your daily news brief. In the news…
Kingston Police have released video footage as they continue investigating the suspect in the arson case from Thursday August 4th at Modern Primitive on Princess Street.
In a press release Kingston Police say, "The suspect can be seen exiting Rochleau Court… The suspect then crosses to the north side of Princess before continuing westbound.. The suspect is wearing a yellow top, light colored pants and carrying a bag over their left shoulder."
The video can be viewed on the Kingston Police Facebook Page. Anyone with information is asked to contact Kingston Police.
Non-profit organizations and registered charities can now apply to receive funding for projects that reduce greenhouse gas emissions, assist with climate change adaptation or technological innovation. Applications for the Kingston Climate Change Action Fund are now open. Organizations can book a one-on-one meeting with Climate Leadership Division Manager with The City of Kingston Julie Salter- Keane for today or tomorrow through the City's website to learn more about the application process. 
Salter-Keane says, "Together, we have the ability to realize our vision of becoming a carbon neutral city no later than 2040."
Successful applicants will have their project featured on the city of Kingston's website, and donors will be able to review and fund projects of their choosing.
The Kingston Economic Development Corporation is hosting a showcase today, highlighting 10 new businesses launched by local students through the Summer Company program. The provincially funded program includes a weekly bootcamp focusing on business plans, cash flow and more. It also provides mentoring, training and $3,000 to start a business venture. 
Business Development Manager with Kingston Economic Development Corporation Rob Tamlyn says "This program allows enterprising, young entrepreneurs to work on their business idea throughout the summer while learning the fundamentals of owning and operating a successful business. The students have demonstrated creativity and enthusiasm, and we are happy to have been a part of this experience for them!"
The Showcase is at Fractal Coworking from 5 to 7pm.
 That's all for your daily news brief, I'm Karim Mosna. If you have any news tips email me: news@cfrc.ca
Podcast: Play in new window | Download
Subscribe: Apple Podcasts | Spotify | iHeartRadio | TuneIn | Deezer | RSS | More