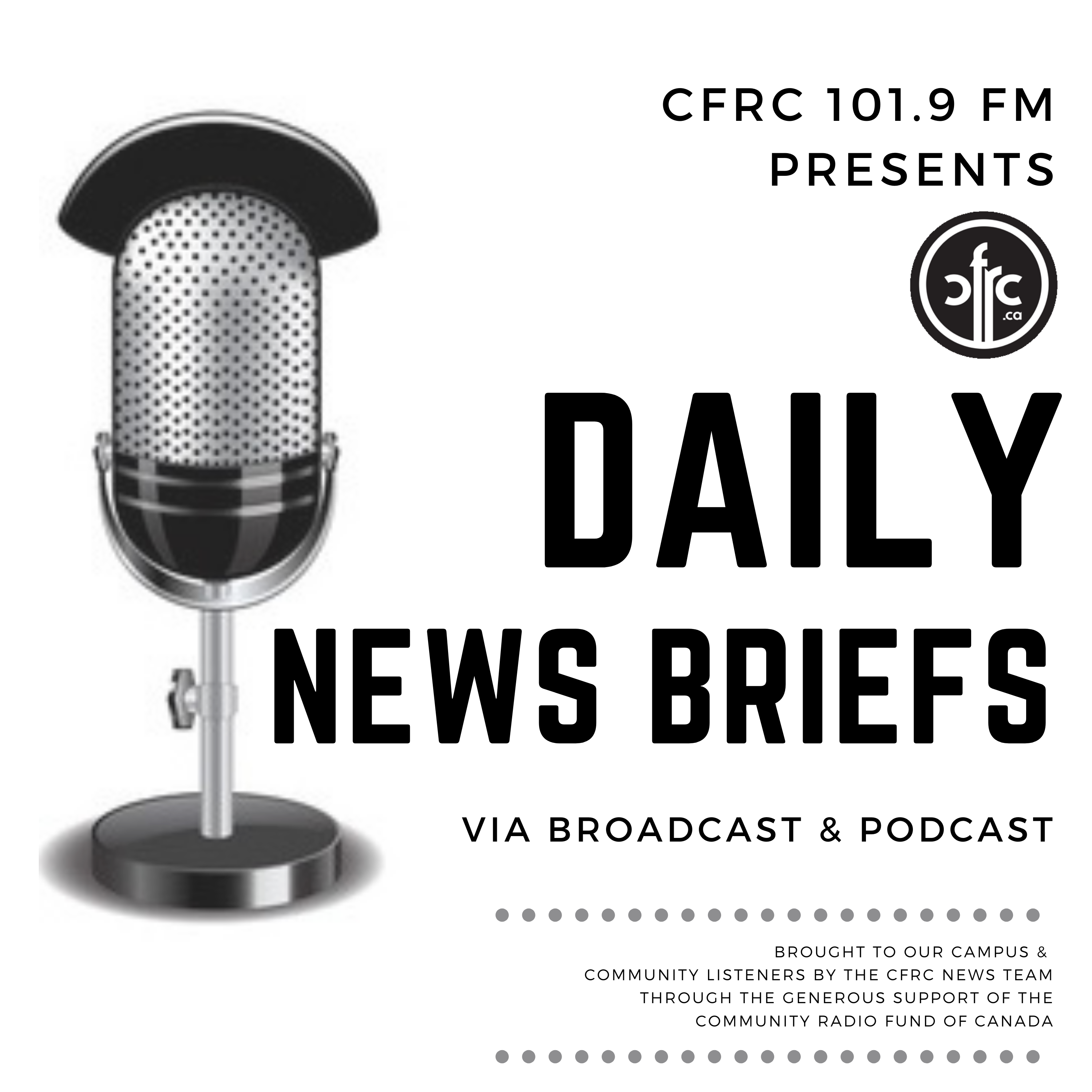 Good Morning it's Thursday August 18th. I'm Karim Mosna with your daily news brief. In the news…
Culligan Water Park is temporarily closed after a glass bottle was shattered on the deck and into the pool over the weekend. According to a release from the city, pool draining began on Monday, and will still take several days to finalize, a water company will then be hired to complete the process. Aquatics staff hope to re-open Culligan Water park on Saturday August 20th. The Memorial Splash pad remains open. 
On September 11th, communities across Canada will join the walk of hope in support of Ovarian Cancer Canada. A team of Queen's University students researching ovarian cancer are organizing this year's Kingston walk. PhD student in Biochemistry and Cell Biology Jacob Kment says, "This is a walk that stands for hope of a future without ovarian cancer." 
Participants can sign up to walk in-person or virtually. The $20 registration fee goes directly to Ovarian Cancer Canada, other items such as t-shirts are also available for purchase that  will add to the donation. Donations made by the end of the day on Monday August 22nd will be doubled.
The funding supports research, advocacy efforts, support and care for women with ovarian cancer. The event will also be an opportunity to learn more about Ovarian cancer and the Queens  Ovarian Cancer Club's research. Kment says the disease is highly specific.
<AUDIO CLIP>
The in-person event will be at Lake ontario Park on Septmebr 11th, registration is at 9, with the walk beginning at 10. 
A new sailing event coming to the 2024 Olympic Games in Paris is happening in Kingston. The Sail Canada 2022 Open Kiteboarding Senior Championships start today and run through Sunday. 14 kiteboarders from Ontario, Quebec, Alberta and the US will battle for the title at the competition's second edition. The Kiteboarding Championships are the final Sail Canada Championships this summer. 
That's all for your daily news brief, I'm Karim Mosna. If you have any news tips email me: news@cfrc.ca
Podcast: Play in new window | Download
Subscribe: Apple Podcasts | Spotify | iHeartRadio | Stitcher | TuneIn | Deezer | RSS | More