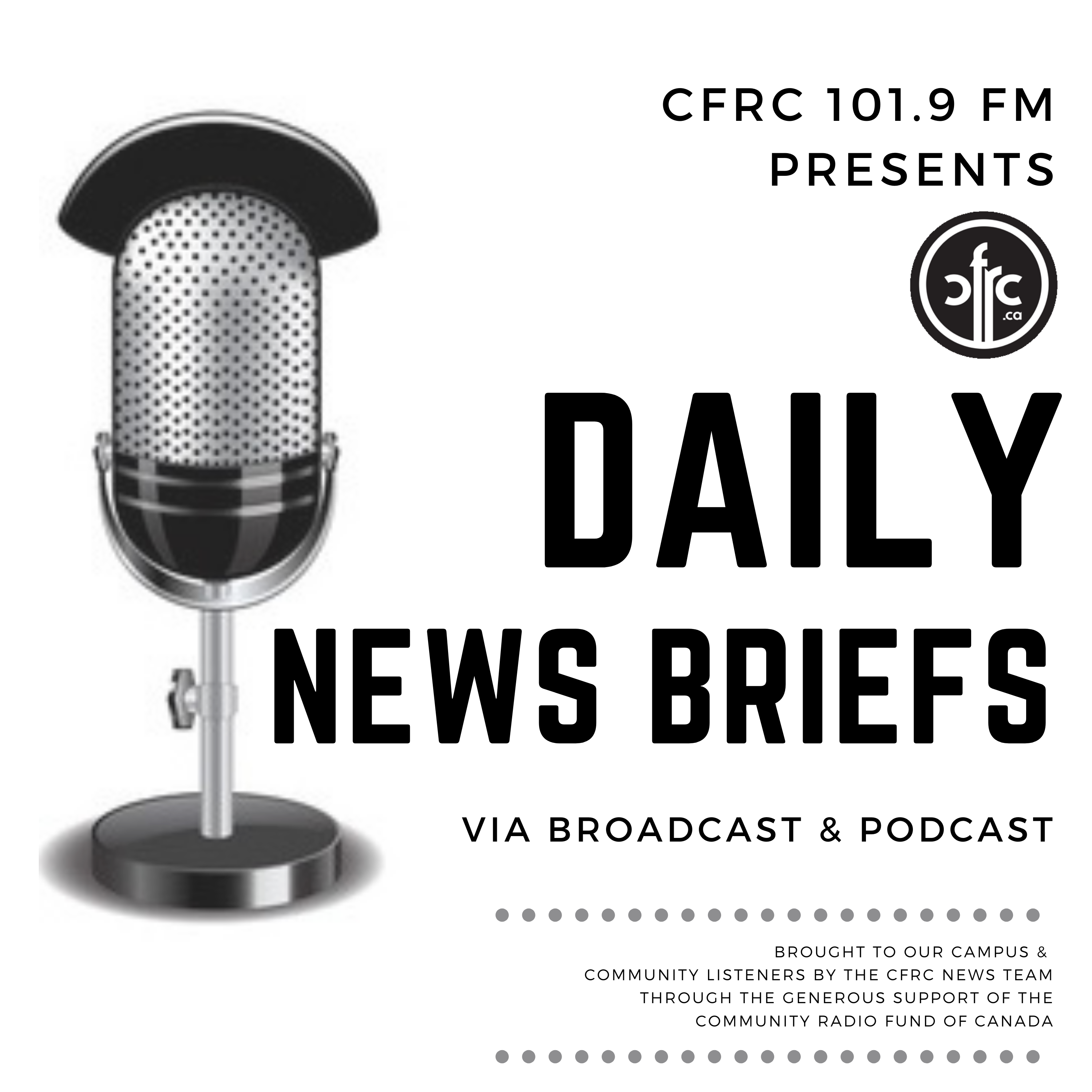 It's Friday August 19th. Good Morning I'm Karim Mosna with your daily news brief. In the news..
Kingston Health Sciences Centre's Volunteer Services have donated over 70 thousand dollars to the University Hospitals Kingston Foundation.The funding will go towards purchasing patient care equipment for Hotel Dieu to benefit pediatric, ear, nose, throat and gastroenterology patients. The equipment includes a wireless capsule technology helping gastrointestinal specialists measure stomach acid in a patient's esophagus, a flexible laryngoscope to help with visualizing a patient's ear, nose and throat, syringe pumps to deliver medications, a patient lift  and procedure lights for ambulatory clinics. According to a release from the KHSC, many of the members of volunteer services are retired healthcare workers who to date have donated more than 3 million dollars to help purchase patient care equipment at Hotel Dieu Hospital.
A Queens Health Sciences Student has been named a Champion of Mental Health For Youth. Ervis Musa has received a Sharon Johnston Youth Award from the Canadian Alliance on Mental Illness and Mental Health. During the pandemic Musa started three projects: NetworkYou which provided peer mentorship to incoming Queens' students, he also started a program offering real estate and living advice to youth, along with Easy A Tutoring. As a knowledge mobilization fellow with Frayme, he co-created a report assessing newcomer youth challenges and considerations in mental health and sports. Musa is set to present his research findings at the International  Association for Youth Mental Health Conference in Copenhagen this fall. The Canadian Alliance on Mental Illness and Mental Health will hold a gala on October 5th to celebrate Musa and other Mental Health Champion award recipients.
On Sunday August 28th at Tindall Field on Queen's University campus, it's a Neur Run to support the Centre for Neuroscience students.
Graduate Student Representative for Fundraising and Industry Committee with the Centre for Neuroscience at Queen's University Dominique Hancock says, "It's hard to get funding as a student and the pandemic, inflation, has had a really big impact on student income…We're hoping to have it go towards an emergency fund.. To help students out with personal expenses and for student initiatives."
The event includes a one kilometer walk or a five kilometer run, games, a raffle, music and info. booths to learn more about neuroscience. The event runs from 9am-1pm, more information is available at neuroscience.queensu.ca
That's all for your daily news brief. If you have any news tips, email me: news@cfrc.ca
Podcast: Play in new window | Download
Subscribe: Apple Podcasts | Spotify | iHeartRadio | Stitcher | TuneIn | Deezer | RSS | More