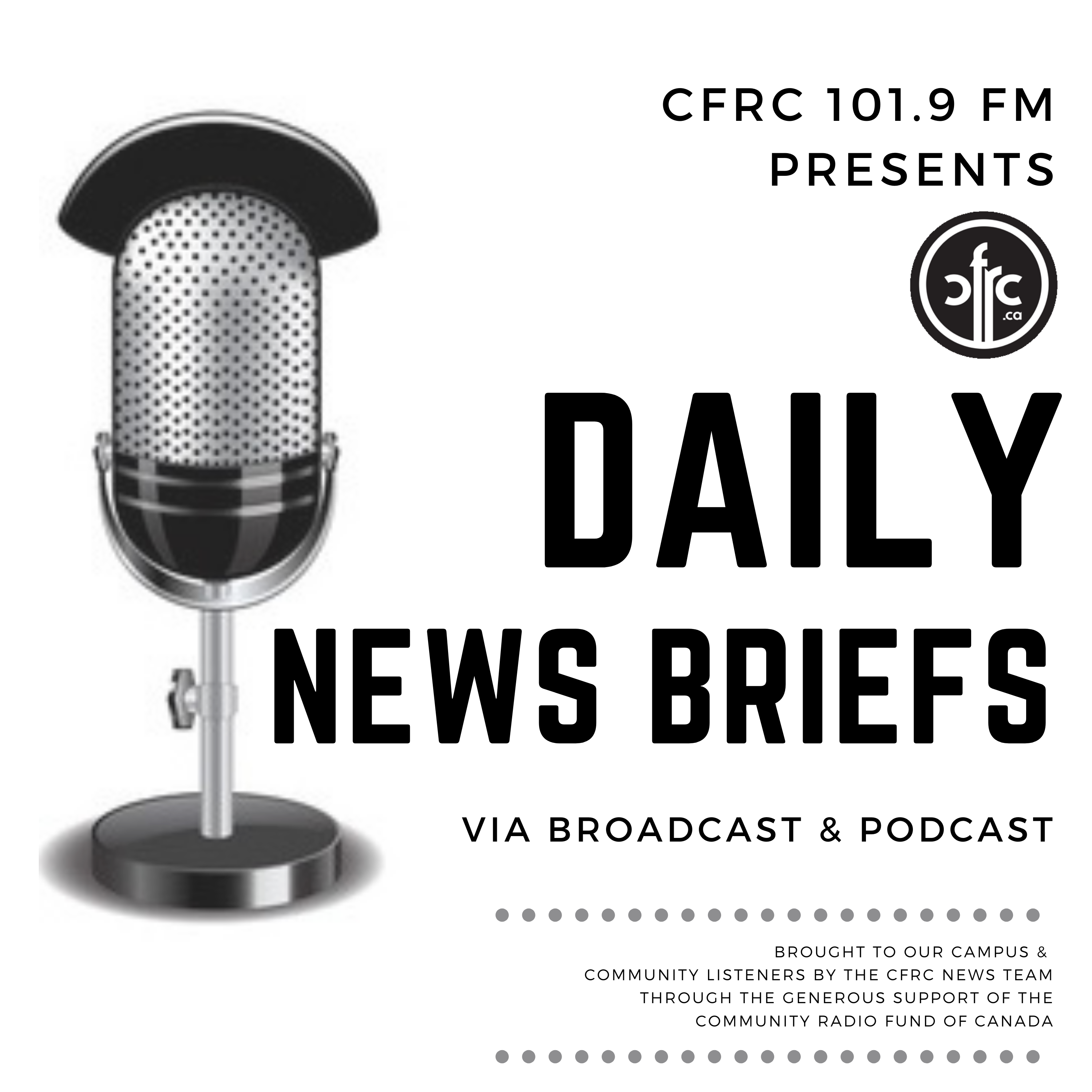 It's Monday August 22nd. Good Morning I'm Karim Mosna with your daily news brief…In the news…
The Canada Foundation For Innovation has awarded two Queens University affiliated research facilities over $120 million. SNOLAB based near Sudbury, an Internationally renowned research facility studying dark matter and the neutrino particle will receive 100 million to continue supporting astro particle research, while the Canadian Cancer Trial Groups based at Queen's will receive 20 million dollars to support research network testing innovations in cancer treatments. Minister of Innovation, Science and Industry with the Government of Canada Francois-Phillipe Champagne made the announcement at SNOLAB on Friday saying, ""We're making sure that Canada is equipped to support the next generation of researchers who will tackle the world's most pressing issues and who will advance our society for all to thrive."
A tentative deal has been reached for Donald Gordon Conference Centre employees. Negotiators for CUPE 229, which represents workers at the centre, and the contracting company Aramark reached the deal following a full day of bargaining on August 17 with a conciliator. CUPE 229 President Sheri Ferris said while details can't be expanded upon, she and the rest of the bargaining team feel very comfortable recommending this deal to members.
She says ,"Under the agreed terms, we can't make details of the agreement public until after our members have had the chance to review and vote on it, and that won't happen until the end of the month…However, I can say that this is a deal that the bargaining committee will be pleased to recommend for ratification by members."
Donald Gordon Centre General Manager Jinty Cresswell added that Aramark is happy to have come to a resolution with employees. CUPE 229 will review the tentative agreement on August 30th and vote on whether to accept or reject the deal.
This story courtesy of Owen Fullerton, at YGK NEWS.
A solution to overflow in emergency units at our local hospitals is in the works. Dr. Erna Snelgrove-Clarke tells CFRC News…
"We're looking at developing the Perry Winkle Health home where interpersonal collaboration will occur, and family physicians and nurse practitioners will work together to support persons in our community who don't have primary care health providers…what's happening in our emergencies with the overload is many people don't have care providers…set up a health home to get care they're not getting from an immediate physician…decrease that intake."
My full conversation with Dr. Snelgrove-Clarke, including perspectives on the province's plan to address the health sector crisis, is coming up on The Scoop this afternoon at 4:30.
That's all for your daily news brief. I'm Karim Mosna. If you have any news tips email: news@cfrc.ca
Podcast: Play in new window | Download
Subscribe: Apple Podcasts | Spotify | iHeartRadio | Stitcher | TuneIn | Deezer | RSS | More