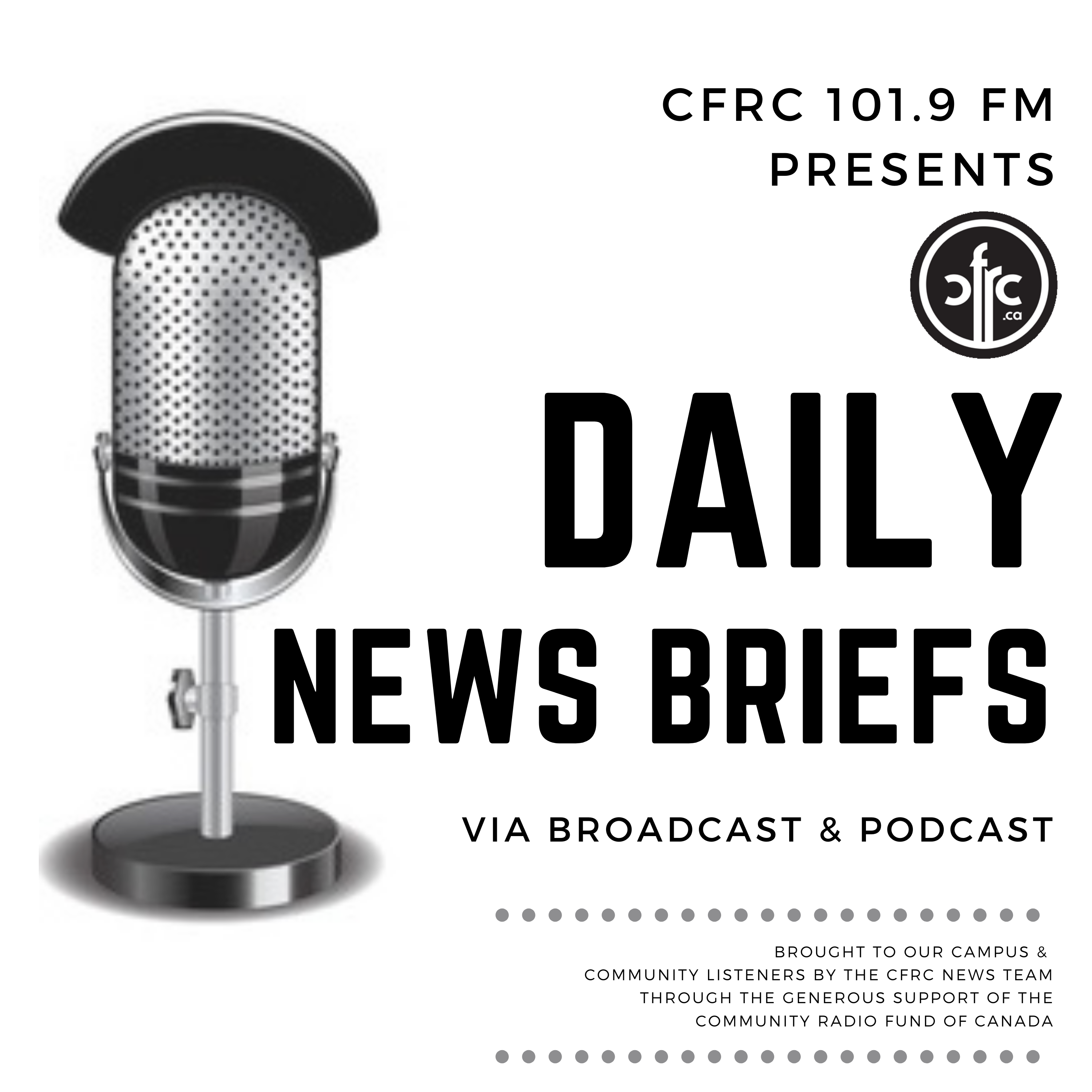 It's Wednesday August 24th. Good Morning I'm Karim Mosna with your daily news brief. In the news…
The City of Kingston has received 7.4 million dollars from Canada Mortgage and Housing Corporation to put towards 47 new housing units for the homeless or those at risk of homelessness. The projects through the National Housing Strategy's Rapid Housing Initiative  include Tipi Moza's Indigenous Housing Centre serving 19 adults which is already open, Ongwanada at 3 Cassidy Street which will have seven units for youth transitioning from children's services into adult developmental services, the Kingston Frontenac Housing Corporation's Curtis Crescent apartments will house nine youth, one unit of which will be barrier free and finally, The East Wing of Dawn House at 805 Ridley Street will house 12 women and their children. Mayor Bryan Paterson says all three levels of government are needed to solve the affordable housing crisis. 
<AUDIO CLIP>
The projects are set for completion by the end of October with occupancy starting by the end of the year. Rent in the units can not exceed the shelter allowance portion from Ontario Works of $390 or the Ontario Disability Support Program of $497 or 30% of the client's gross income.
This Sunday at Breakwater Park, divers are set to participate in the Underwater Pitch In. Co-organizer and diver Jason Guindon says most of the clean up will happen off the Gord Downie Pier because it's the most heavily used swimming area in Kingston, and as such accumulates the most trash. According to Guindon the main focus will be cleaning up plastics, but they will also be cleaning up recyclables such as glass bottles, cans, as well as tires, bikes, shopping carts and more.
Guindon says, "It's really important to keep the lakes as clean as we can, as most of the drinking water for the city of Kingston comes from the lake."
No registration is required, licensed divers can show up and help with the cleanup, people can also assist on the shoreline. The Underwater Pitch in will run from 9 until 4 this Sunday.
That's all for your daily news brief. I'm Karim Mosna. If you have any news tips, please email me: news@cfrc.ca
Podcast: Play in new window | Download
Subscribe: Apple Podcasts | Spotify | iHeartRadio | Stitcher | TuneIn | Deezer | RSS | More