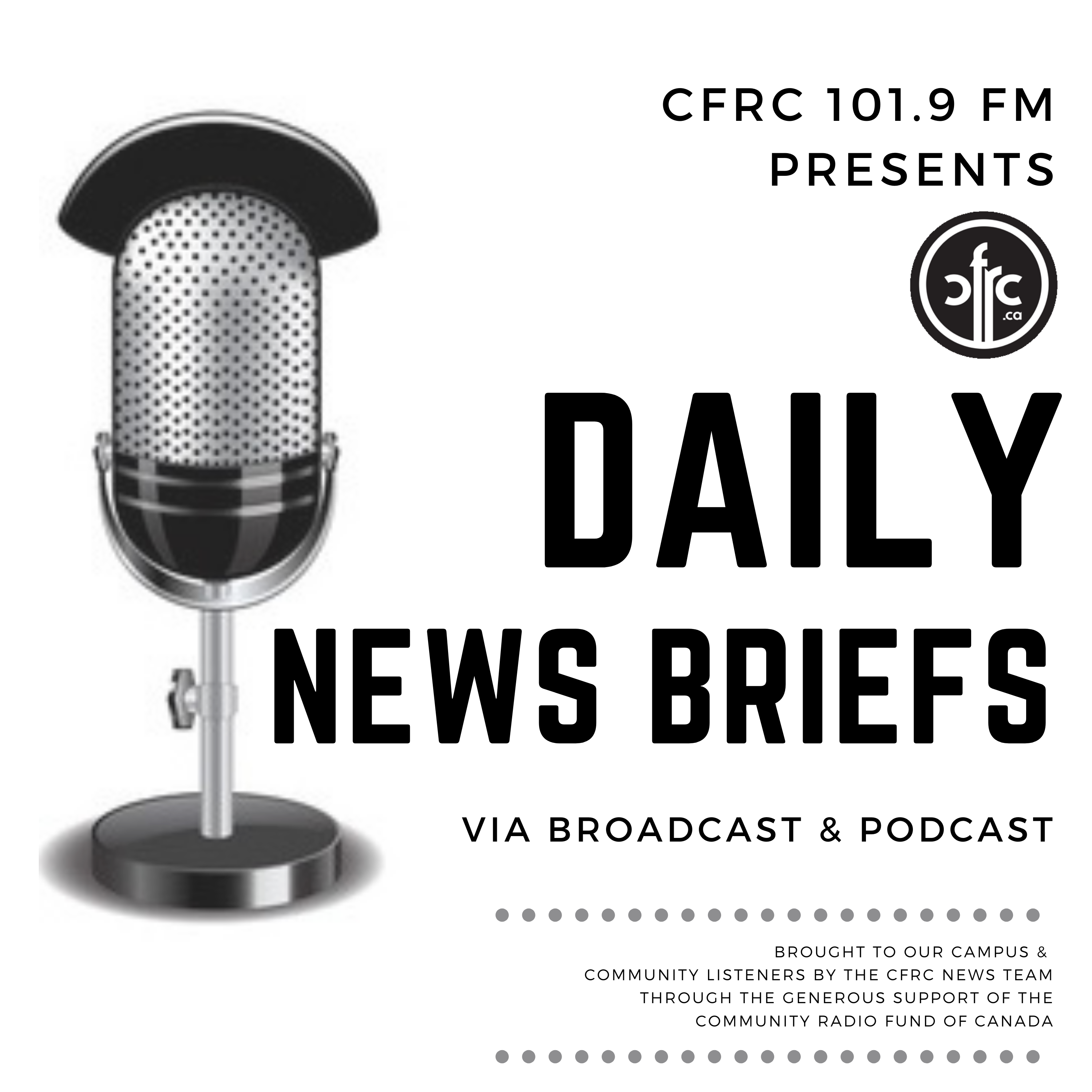 It's Friday August 26th. Good Morning I'm Karim Mosna with your daily news brief. Cloudy with a chance of afternoon showers and risk of a thunderstorm, high 25. Then we head into a beautiful sunny weekend with highs in the mid 20's. Right now it's 19. In the news…
While an investigation is ongoing after a 36 year old was arrested for driving through a homeless encampment next to the Integrated Care Hub, police released a statement stating that the driver unintentionally struck a tent at a low speed, and assured the public this was not a targeted attack on the ICH or occupants of its grounds.
The release states the driver attempted to flee from a crowd which assembled around the vehicle after it initially struck a tent where two people were isolating for COVID. "The driver of the motor vehicle then drove directly to Kingston Police headquarters where they were arrested on charges related to this incident."
Three were transported to hospital with varying injuries, none of which are life threatening.The ICH said in a release, "This is yet another reminder of how much work there is to yet to do to ensure  every individual has the opportunity to have a home where they can live in dignity."
This story courtesy of Owen Fullerton at YGK News. 
The City of Kingston is set to enact the University District Safety Initiative. The initiative takes effect starting at 11:59 on Sunday night and will run through to the end of the day on Saturday September 10th. The initiative is a partnership between the City of Kingston, Kingston Police and Queen's University. Anyone charged with committing an offence under the Nuisance Party or Noise Bylaw could face fines or a court appearance. Queen's Students issued a Court Summons will have their names posted on a public court docket, they will be assessed by the university's student code of conduct The University will look at each case individually to determine which consequences are most appropriate  More information is available on the city of Kingston's website.
 St. Lawrence College has announced proof of vaccination will not be required for those coming to campus, and all campuses will be mask optional. This comes on the heels of Queens University announcing that masking or proof of vaccination would not be mandatory. President and CEO, Glenn Vollebregt says, "If public health and provincial requirements change, we will adjust our plans. We strongly encourage folks to be vaccinated at the recommended frequency..anyone wishing to wear a mask is welcome to do so."  Certain program placements that involve care settings will continue to have vaccine and masking requirements.
That's all for your daily news brief, I'm Karim Mosna. If you have any news tips, email news@cfrc.ca
Podcast: Play in new window | Download
Subscribe: Apple Podcasts | Spotify | iHeartRadio | Stitcher | TuneIn | Deezer | RSS | More