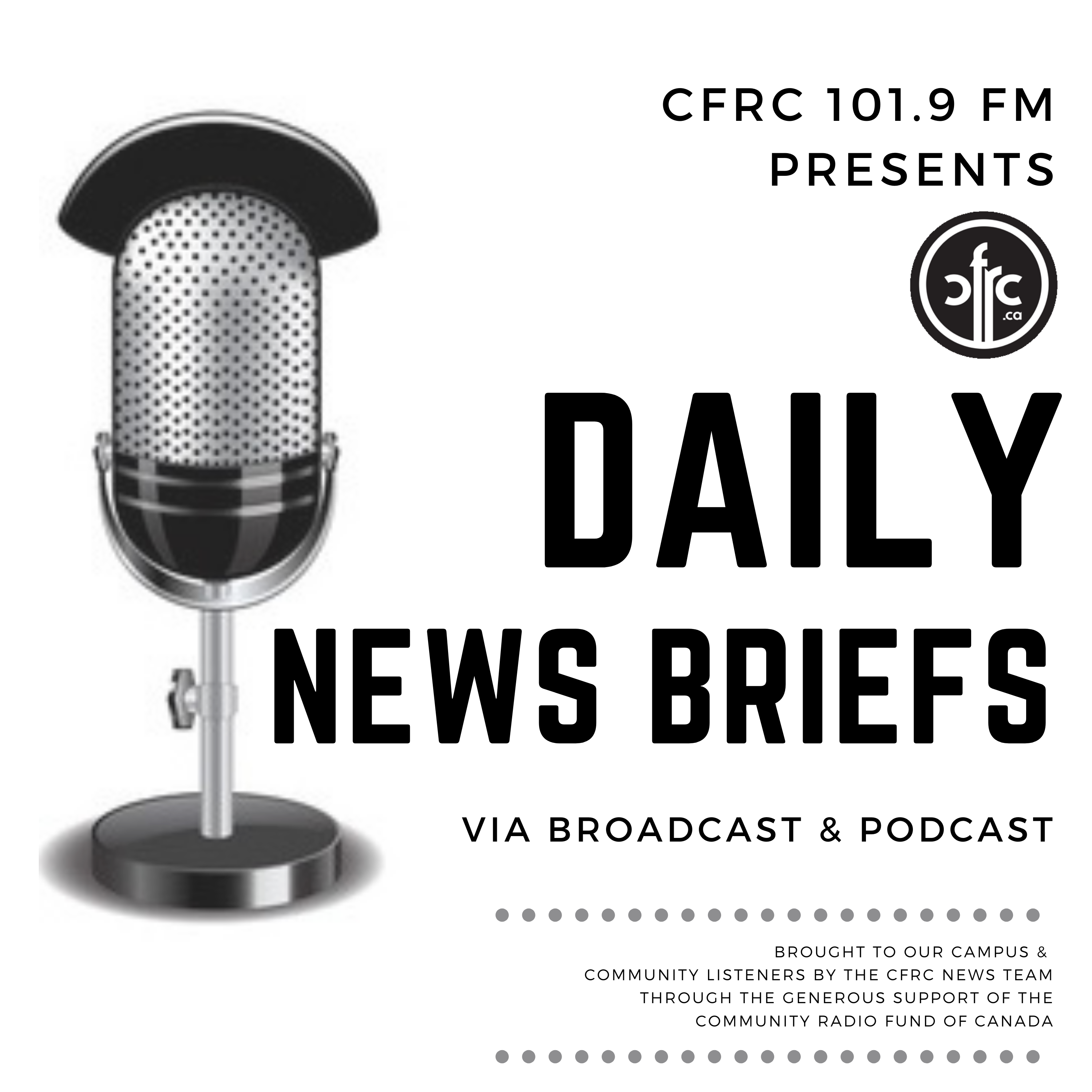 It's Wednesday August 31st. Good Morning I'm Karim Mosna with your daily news brief. In the news…
Kingston Police have released photos as they look to identify three suspects in connection to a stabbing incident that happened August 7th just before 1:30 in the morning in the area of Princess and Division. The photos can be viewed on Kingston Police's Facebook and Twitter pages. The victim was released from hospital with non-life threatening injuries. Anyone with information is asked to contact Kingston Police.
South Frontenac Fire and Rescue personnel now have 109 new specialized helmets. The helmets increase protection for firefighters with integrated and retractable eye protection. This purchase is thanks to a Firehouse Subs Public Safety Foundation of Canada grant worth over $51 thousand dollars. Deputy Fire Chief Alex Bennett says  "Having the very best equipment means everything because in an emergency, every second counts. An added benefit is the potential for long-term cost savings, since their exceptional durability and performance means they don't need to be replaced as often."
South Frontenac Fire and Rescue personnel modelled the new helmets at Firehouse Subs Kingston yesterday.
September marks the 50th anniversary of The 72 Summit Series, the iconic hockey match between Canada and the Soviet Union. On September 28th, With the series tied at 3 games apiece and with one tie, schools and businesses closed as 16 million Canadians watched, that's the largest TV audience in Canadian broadcast history. The new documentary Icebreaker-the 72 Summit Series directed and produced by Robbie Hart will be featured at The Screening Room next Friday September 9th featuring interviews from Wayne Gretzky, Margaret Trudeau, Ron McLean and more. 
That's all for your daily news brief. I'm Karim Mosna. If you have any news tips email me: news@cfrc.ca
Podcast: Play in new window | Download
Subscribe: Apple Podcasts | Spotify | iHeartRadio | Stitcher | TuneIn | Deezer | RSS | More