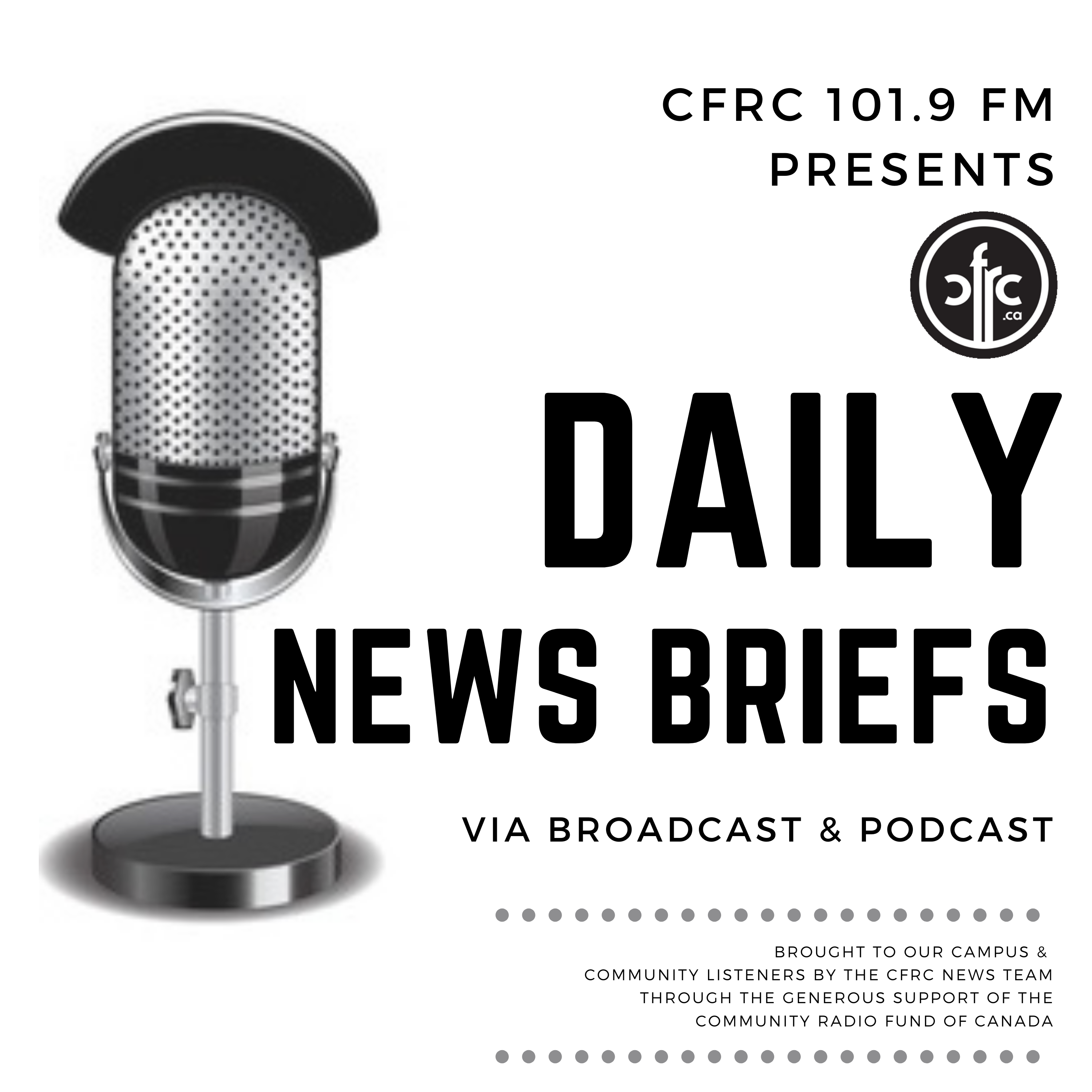 It's Monday August 8th. Good Morning I'm Karim Mosna with your daily news brief. We are still under a heat warning, Showers and thunderstorms and humid today high 29, feeling closer to 39 with the humidex. Cooling off for tomorrow. In the news…
The Wolfe Island Ferry service ran off schedule yesterday, after avoiding a service shut down. The Ministry of Transportation originally reported that ferry service would be shut down for the Sunday morning 8 o'clock run, and would not restore regular operations until the evening, due to an unexpected crew shortage. However later in the morning MTO reported that they found a qualified crew member, effectively avoiding the shutdown, with the service running off schedule for yesterday morning. 
Kingston Police have charged an Uber Eats driver after he allegedly sexually assaulted a passenger on July 3rd. The driver in a SUV offered the victim a ride and identified himself as a ride-share. The driver then sexually assaulted the victim, when the vehicle slowed at a stop sign, she fled the vehicle, while the driver tried to grab her but she got away. Police arrested 50 year old Hasan Al Madani on July 28th, after locating the vehicle and confirming the suspect's identity using GPS data. Madani was charged with sexual assault and 2 counts of harrassment. According to Uber the suspect was only authorized to do deliveries and was not a driver.
An Uber spokesperson told YGK news, "We take these reports seriously; while the reported incidents are not connected to a trip or delivery, we deactivated him as soon as we became aware of the incidents." The spokesperson added the suspect was not using the Uber app when the incident occured. 
The investigation is ongoing and police want to hear from individuals who may have had interactions with Madani and the vehicle.
This story courtesy of Owen Fullerton of YGK News. 
4 of the 6 councilors on the City of Kingston planning committee voted against Patry's Davis Tannery project, they also voted against a Minister's Zoning Order which would have meant amendments to the City's official plan and zoning by-laws to allow development on this land. The proposal still needs to go through council originally this was set for Tuesday August 9th, but now it will wait until the September 6th meeting.
More on the Davis Tannery proposal this afternoon at 4:30 on The Scoop here on CFRC.
That's all for your daily news brief. I'm Karim Mosna. If you have any news tips email me: news@cfrc.ca
Podcast: Play in new window | Download
Subscribe: Apple Podcasts | Spotify | iHeartRadio | Stitcher | TuneIn | Deezer | RSS | More