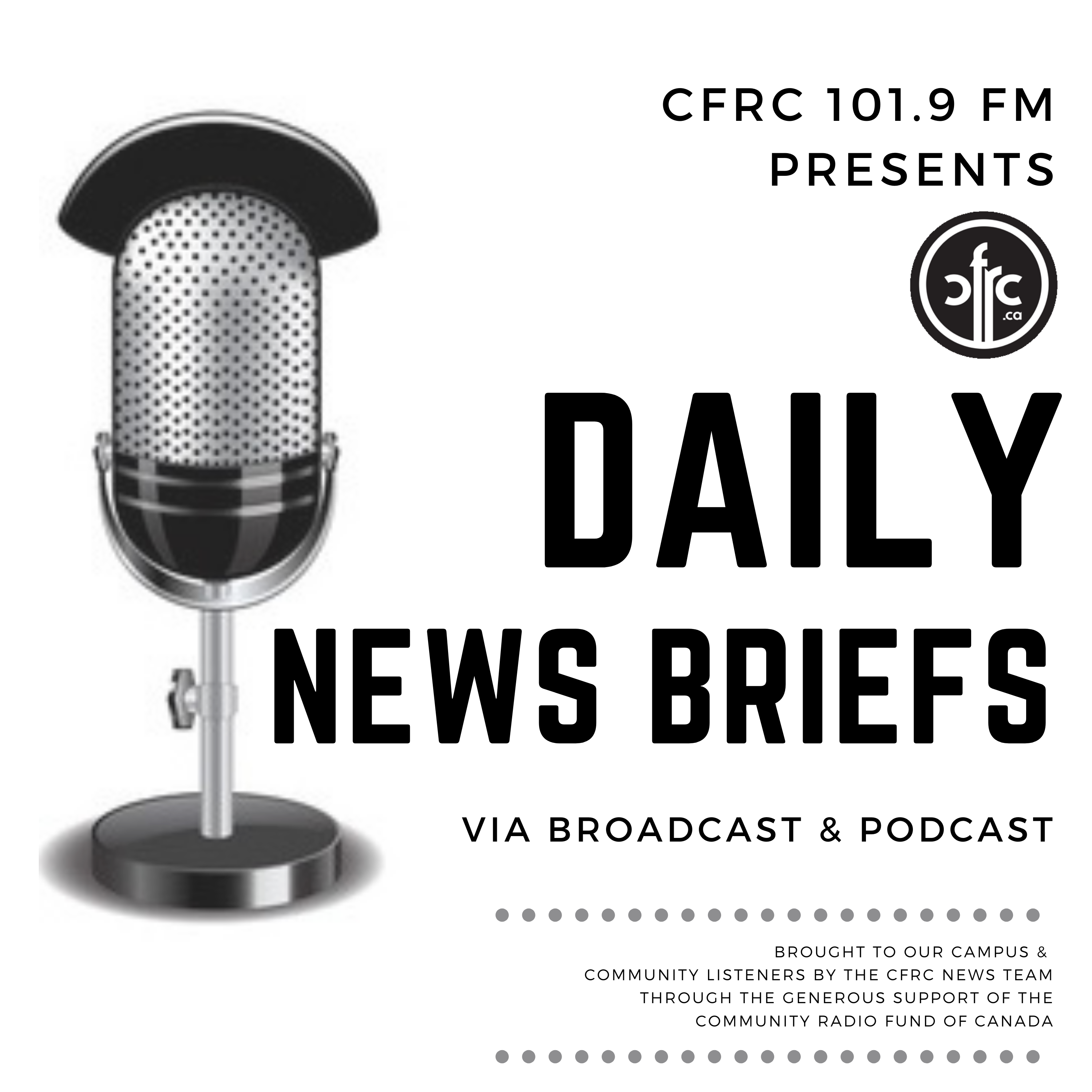 It's Thursday September 1st. Good Morning I'm Karim Mosna with your daily news brief. In the news..
MP Mark Gerretsen was at the Kingston Airport on Tuesday to announce through the Federal Government's Regional Air Transportation Initiative, that the city of Kingston will receive 1.3 million dollars to support increased safety measures and strategic planning to enable the airport to adapt to a Post-Covid environment. The investment will also allow the airport to bring back more than 18 thousand passengers between Kingston and Toronto. The Regional Air Transportation Initiative also made contributions to 3 other airports including: Cornwall Regional, Huronia Regional and the Arnprior Airport.
The Community Foundation for Kingston and Area are accepting proposals for the Fall 2022 Community Grants Program. All registered charities are eligible to apply for up to 16 thousand dollars in funding to support operations, overhead costs and ongoing programs. The deadline to apply is October 17th. For more information visit cfka.org
The Intercultural Arts Festival is returning this year after a 2 year hiatus, the free event runs Sunday from 11:30 to 6:30 at Confederation basin. The festival includes music, art , dance and cuisine from all over the world.
Muhammad Ahsan, Manager of Equity, Diversity and Inclusion says, "This festival is a highlight for locals and tourists alike. It is an opportunity to celebrate Kingston's inclusive culture and is a great opportunity for everyone to come together and appreciate the incredible talent and people in our city."
Ontario Street from Brock to Clarence will be closed to traffic on Sunday for the event. 
That's all for your daily news brief. I'm Karim Mosna. If you have any news tips email me: news@cfrc.ca
Podcast: Play in new window | Download
Subscribe: Apple Podcasts | Spotify | iHeartRadio | Stitcher | TuneIn | Deezer | RSS | More