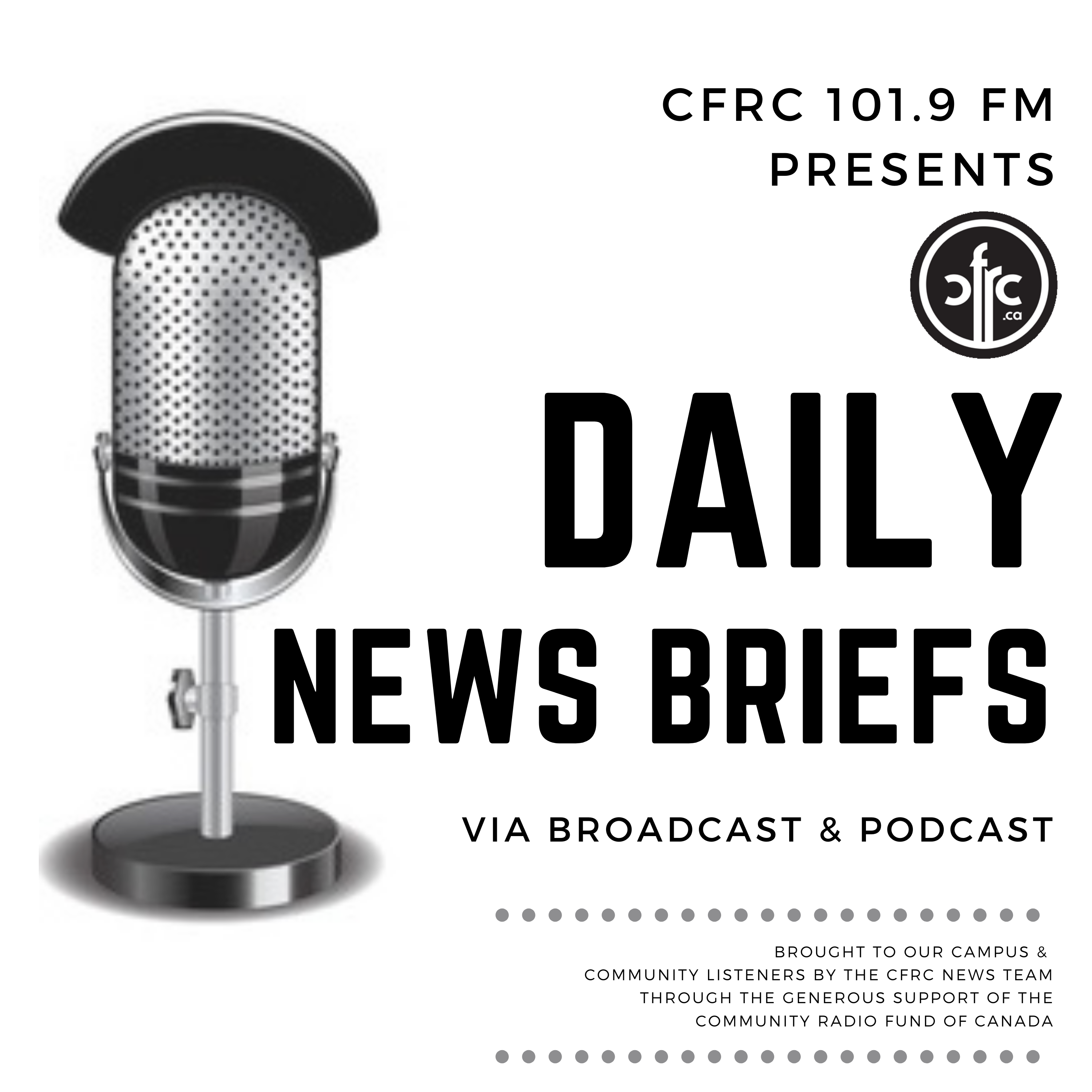 It's Wednesday September 14th. Good Morning I'm Karim Mosna with your daily news brief. In the news..
Queens University will be making adjustments to future Move-In Days after receiving complaints from several parents about their experience. One parent, who asked to remain anonymous told YGK News, the experience was "appalling" and that a plan to situate over 4,500 students on one day is doomed to fail…it was a chaotic, disastrous experience."
Executive Director of Housing & Ancillary Services at Queens University, Leah Wales says, "We acknowledge that this year's return to a one-day move-in did not go as planned, including a high volume of traffic in areas, impacting community members and a number of parents and families. We apologize to all who were impacted by traffic delays, as this was not the experience we hoped to provide. Queen's is conducting a thorough debrief with all our partners including the police and traffic control specialists that we worked with this year and we will make the necessary adjustments to our plans for future Move-In days."
This story courtesy of Owen Fullerton of YGK News. 
100 new trees were planted in yards across Kingscourt on Saturday. Residents, Little Forests Kingston, Leaf Kingston, The Rotary Club and Kingston Secondary School students planted a hundred trees all in one day.
Co-founder of Little Forests Kingston, Joyce Hostyn says "Little Forests are an approach to rapidly regenerate our urban canopy, restore biodiversity and build neighbourhood climate resiliency. In neighbourhoods like Kingscourt, where tree volumes are lower, this work is vital to help support climate resiliency and foster healthier neighbourhoods." 
This fall, Little Forests Kingston is also working with Addictions and Mental Health (AMHS) and the Belle Island Caretakers to plant another 830 trees. Trees for the planting were supplied through the City's Neighbourhood Tree Planting Program.
Tomorrow is Doors Open, an opportunity for equity-deserving Queens students to learn about the supports and resources available on campus. Offices including: Yellow House Student Centre for Equity and Inclusion, Queen's University International Centre Four Directions Indigenous Student Centre Faith & Spiritual Life, Queen's Student Accessibility Services and more offer services to Indigenous, students of colour, 2SLGBTQ+, students with a disability and students from minority religious or faith groups. Students can meet the staff and find out the available supports. There will be a booth set up at University & Union in front of Douglas Library to learn more. The event runs tomorrow from 9am until 4pm.
That's all for your daily news brief. If you have any news tips email me: news@cfrc.ca
Podcast: Play in new window | Download
Subscribe: Apple Podcasts | Spotify | iHeartRadio | TuneIn | Deezer | RSS | More