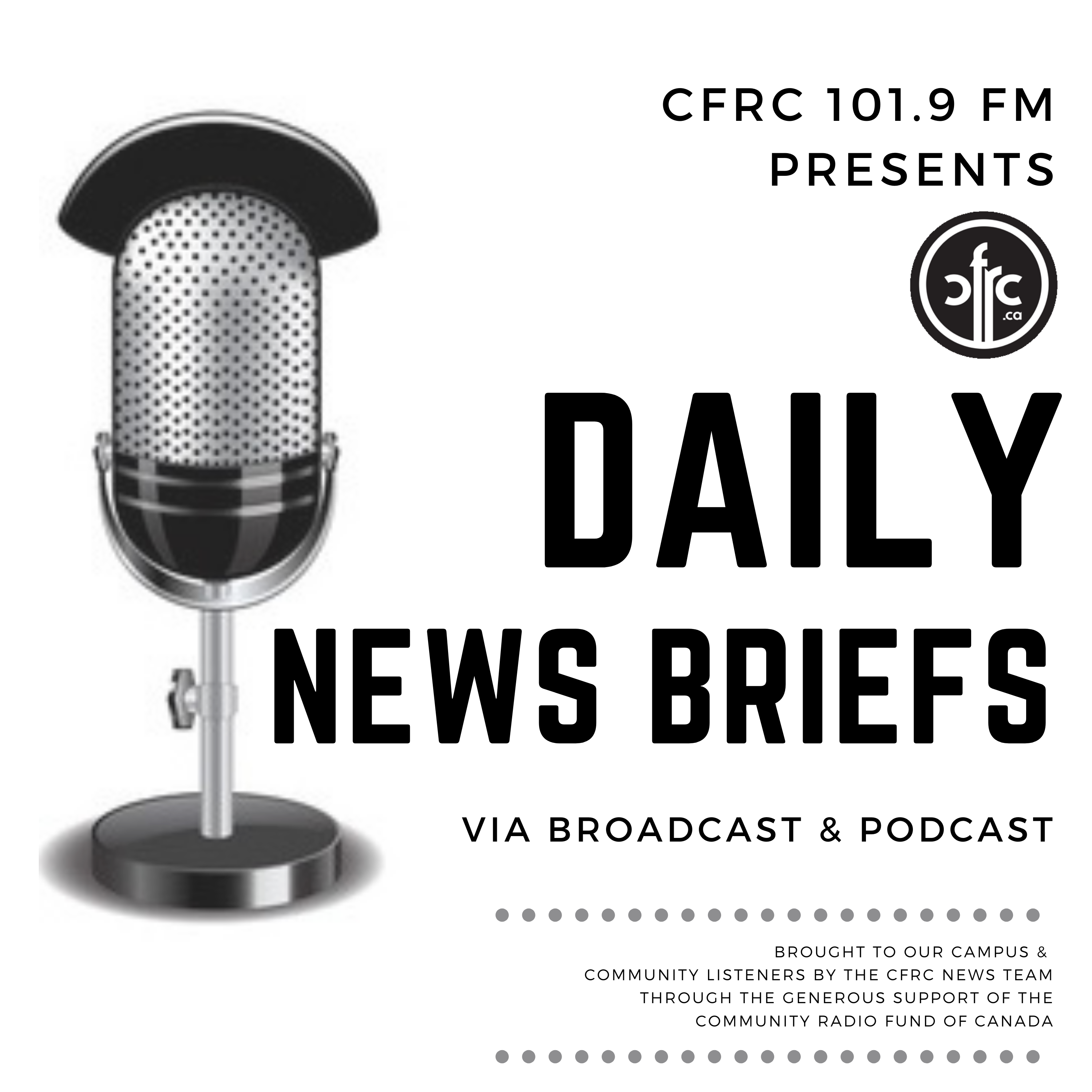 It's Thursday September 15th. Good Morning I'm Karim Mosna with your daily news brief. In the news…
Starting this morning, Kingstonians have a new intercity transit service. German company Flix Bus is adding a Kingston stop on its Toronto to Ottawa line. The stop will be at the curbside drop off zone at 275 Wellington Street between Barrack Street and Tragically Hip way. Trips to Toronto from Kingston start at $21.19, while trips to Ottawa start at $19.99 with the line making 2 trips per day in both directions.  
North America President and COO, Pierre Gourdain says he hopes Flix Bus will become a household brand and that people will think differently about how they travel.
(AUDIO CLIP)
Flix Bus is the only bus platform in the world that offers its passengers the ability to offset CO2 emissions. Customers can purchase "CO2 Compensation" tickets during booking, with one to three per cent of the original ticket price being added to their ticket. Toronto-bound buses will depart from Kingston at 11:25 am, with a route to Scarborough leaving at 6:25 pm. Ottawa-bound buses will leave Kingston at 12:20 pm and 6:05pm. Tickets can be purchased through the Flix Bus app.
Queen's University students are seeing new ads in their social media feeds as the university has launched the three part campaign "Building Community Together." The campaign first welcomes students, encouraging them to start the new school year safely and respectfully. The ad directs students to a webpage with information and resources related to off-campus gatherings, and wellness services. The second group of ads promotes awareness of the Campus Observation Room, an on-campus, confidential overnight alcohol detox service for Queen's students, as well as safe drinking tips from peers. The third ad promotes a 'community of consent', and points students to information on seeking help and supporting survivors faced with sexual violence. The campaign will appear throughout September and October on Instagram, TikTok, Facebook, Snapchat, and in online targeted ads.
Princess Street Promenade will be on for a second time this Saturday. According to a release from The Downtown Kingston BIA, July's Princess Street Promenade was such a success they are doing it again. The Promenade is a one day festival promoting active living and community involvement. Princess Street will be closed to traffic from Barrie Street to Ontario Street from 10am to 5pm on Saturday. Side streets between Ontario and Barrie, with the exception of Bagot, will also be closed for the festival.
That's all for your daily news brief, I'm Karim Mosna. If you have any news tips email me: news@cfrc.ca
Podcast: Play in new window | Download
Subscribe: Apple Podcasts | Spotify | iHeartRadio | Stitcher | TuneIn | Deezer | RSS | More