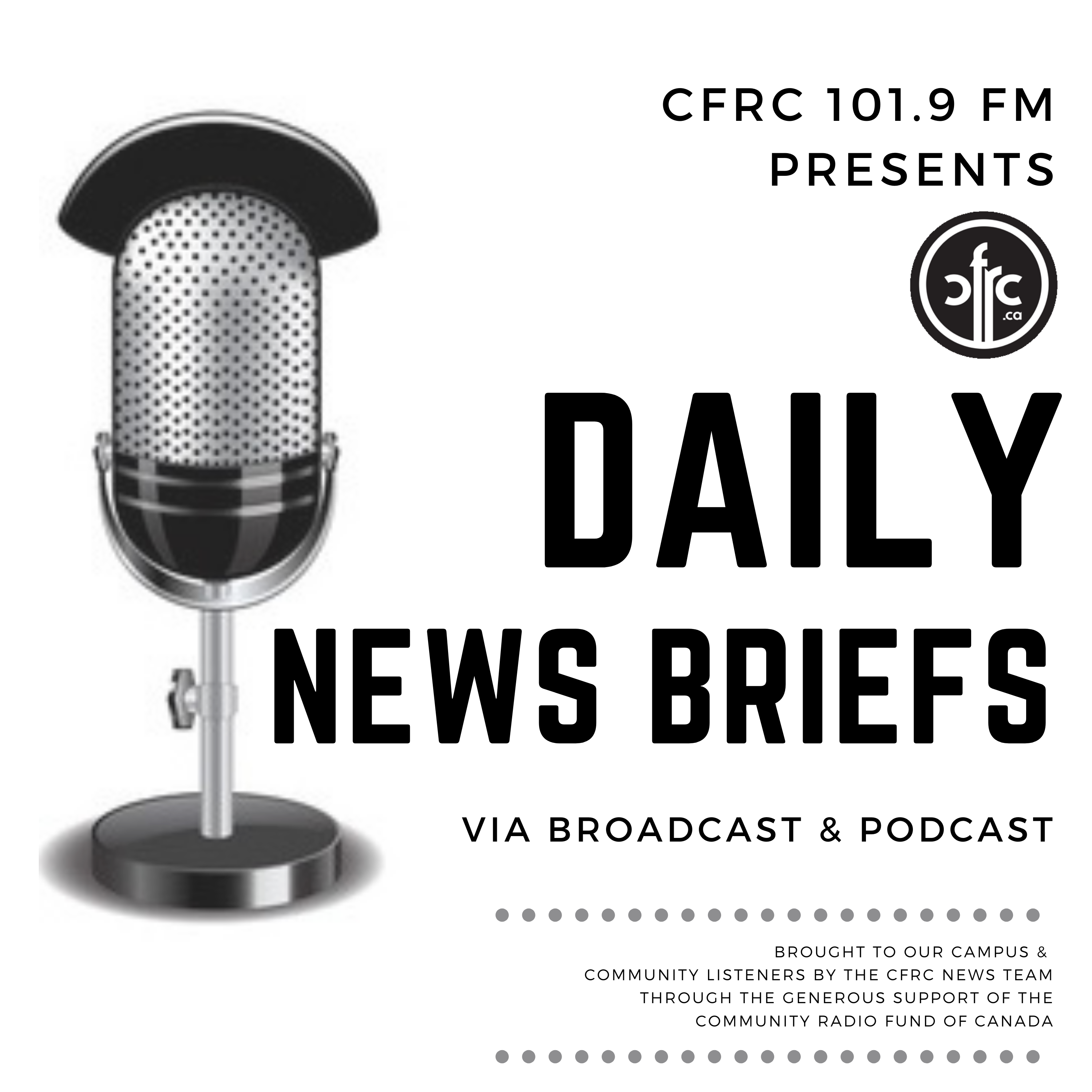 It's Friday September 2nd. Good Morning I'm Karim Mosna with your daily news brief. In the news…
Tomorrow, September 3rd is student move-in-day. 4,600 students are set to move into the 17 Queen's University residence buildings. Each residence is running at full capacity this year. In order to keep routes clear for students to move-in, streets around residences will be closed starting this evening including Queen's Crescent, Bader Lane, Lower Albert Street, Collingwood Street (south of Union) and St. Lawrence Avenue. University and Albert streets will be closed to all traffic at Union, and Albert will be closed at King. Stuart St and Bader Lane will also be closed to all traffic.
For move in day tomorrow several streets will become one-way streets. Bader Lane from University to Albert will be west-bound only, University Avenue from Union to Stuart Street traffic will be southbound, Albert Street from Union to King, traffic will be one-way southbound Stuart Street from University to Albert will be westbound and Collingwood Street from Queen's Crescent to King, traffic will only run southbound. 
A reminder that on Labour Day Monday, there will be no garbage, green bin or recycling collection, buses will follow a Sunday Schedule, Utilities Kingston and Kingston Hydro are closed, arenas, libraries and the Tett Centre will be closed.Portsmouth Olympic Harbour and Confederation Basin marinas are open and Culligan Water Park will also be open on Monday
The City of Kingston's Artillery Park Aquatic Centre will be closed starting Labour Day Monday until Sunday, September 18th for annual maintenance. Staff will be cleaning the facility, and doing other repairs. The pools, gym, fitness centre, and meeting rooms will be closed. However, the front desk area will remain accessible Monday to Friday from 8 a.m. to 4 p.m, fall registration for swimming lessons opens next Thursday September 8th.
That's all for your daily news brief, I'm Karim Mosna. If you have any news tips email: news@cfrc.ca
Podcast: Play in new window | Download
Subscribe: Apple Podcasts | Spotify | iHeartRadio | Stitcher | TuneIn | Deezer | RSS | More