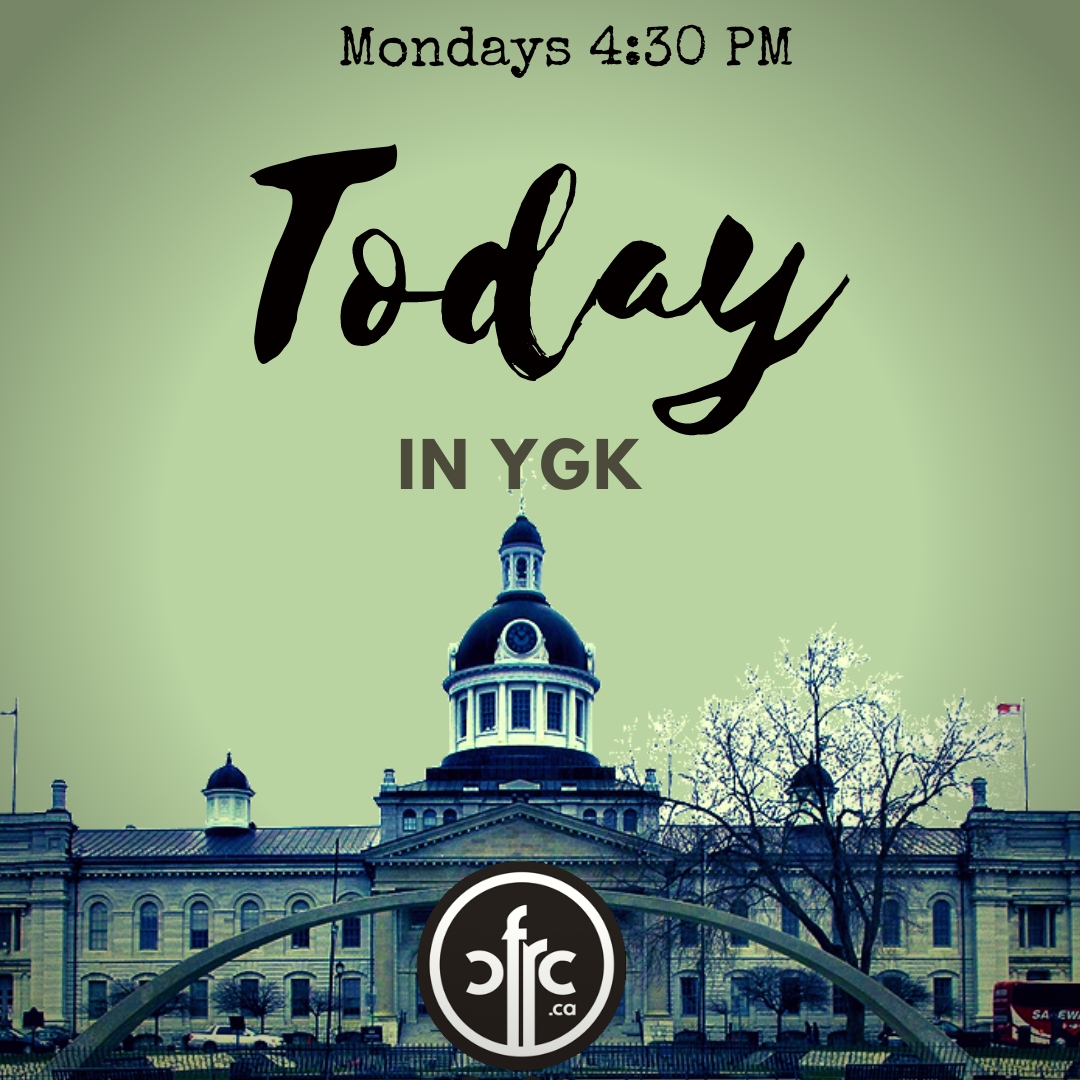 In our relaunch of Today in YGK for autumn 2022, we're bringing listeners up to date local and campus news headlines and highlights, interviews, weather and traffic reports and upcoming event listings.
Highlights in this episode include a special segment called Artist to Watch with Cyndy Gibson who is chatting with musician Erika Lamon.  In our local news highlights, Chris Lawrie also features a chat with local graphic artist Benjamin Nelson.  During our Campus Corner section, Dinah Jansen also chats with Dr. Troy Day of the Department of Mathematics and Statistics about a free public lecture on September 20th entitled  "Learning from the pandemics of the last seven centuries" delivered by Professor David J. D. Earn of McMaster University.
Today in YGK airs now at 4:30 PM ET on Mondays.  Production contributors in this episode include Alex Fernandes, Chancelor Maracle, Karim Mosna, Zayden Vergara, Dinah Jansen, and Chris Lawrie.
Podcast: Play in new window | Download
Subscribe: Apple Podcasts | Spotify | Stitcher | RSS | More