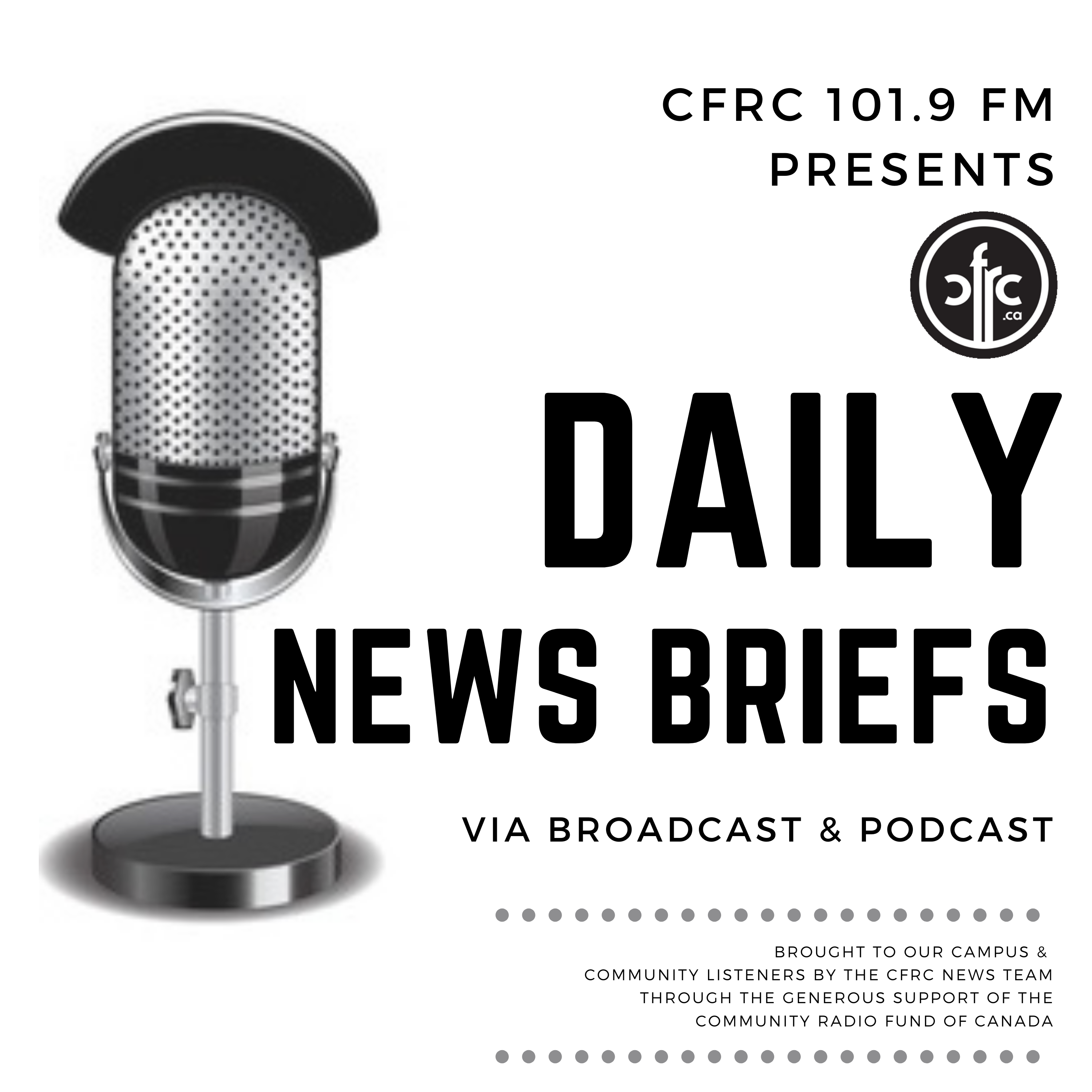 It's Thursday October 13th. Good Morning I'm Karim Mosna with your daily news brief. In the news…
Kingston Police are looking for help in identifying a suspect who approached children and made inappropriate comments and requests in a park on Maccauley Street in Kingston's north end. Police describe the individual as male, indigenous, between the age of 20 and 35 with short dark hair, and discoloured teeth. He was wearing a camo jacket, blue jeans and dark shoes. An image can be found on Kingston Police's facebook page. Anyone with information is asked to contact police.
Local Digital Automotive Marketplace startup Vendde is partnering with Loyalist Collegiate and Vocational Institute to support the relaunch of the school's auto tech program. Vendde has donated a vehicle for auto tech students to gain hands-on experience. According to a release from Vendde, the company plans to partner with more schools to offer opportunities in automotive and in digital marketing. Vendde is known as the people first marketplace, allowing anybody to facilitate vehicle purchases and sales with the support of the agency and their licensed dealers.
Next Tuesday October 18th, the award winning documentary film telling the story of the first woman in Afghanistan to run a marathon will be shown at The Screening Room.The Secret Marathon Film Co-Director Kate McKenzie, says,
"Seeing the influx of new Afghan refugees to Canada, we felt now was the time to share with the world a different perspective about Afghanistan through our film. Oftentimes, the only things we hear about Afghanistan are stories of war, poverty and terrorism yet it is a beautiful country with resilient and hospitable people." 
The film inspired the Secret 3K a run/walk event. Kingston is one of the marquee locations of the event that will take place on International Women's Day March 8th, 2023.
That's all for your daily news brief. If you have any news tips email me: news@cfrc.ca
Podcast: Play in new window | Download
Subscribe: Apple Podcasts | Spotify | iHeartRadio | TuneIn | Deezer | RSS | More