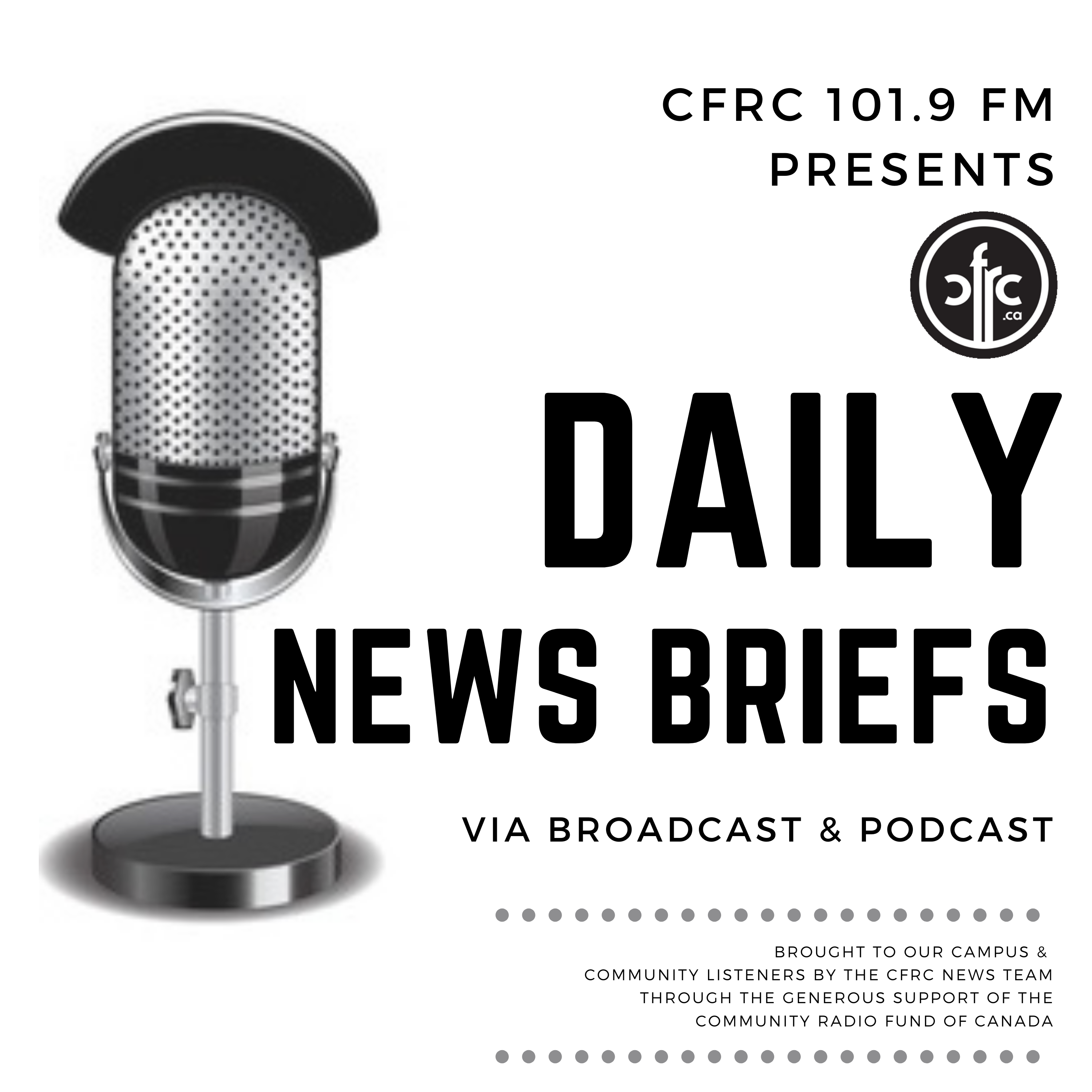 It's Tuesday October 18th. Good Morning I'm Karim Mosna with your daily news brief. In the news…
The Coalition of Kingston Communities is hosting Mayor's Meeting 2022 tonight at 7 over Zoom. It's an opportunity for the community to hear from the candidates and ask questions. For more information and to register go to the Coalition of Kingston communities website.
The Queen's community is remembering Calvin Huang-Fu, a PhD student in the Department of History, who died October 7th. 
A statement from Queen's says, "Calvin was passionate about his studies and found his niche as he was a huge Francophile. He had completed a summer exchange in France and fell in love with the countryside, hoping to return later to continue his studies. He was very kind and quiet but would light up when talking about topics of interest. Calvin also loved cycling, including working on bikes, and was planning a ride from Kingston to Ottawa."
A memorial was held on Saturday, October 15 at Elgin Mills Cemetery in Richmond Hill.
There is a GoFundMe campaign looking to raise $2,500 to help Kingstonian street luger travel to Argentina to compete in the World Skate Games. After a championship race, Nick Kamink and his teammate Kolby Parks were chosen to represent Canada in San Juan between November 8th and 12th.
Kamink says, "When you're on your board going down a hill and you're coming up on 110-120 km./hr, you get a bit of a sense of tunnel vision, the world around you is irrelevant…you're just focused on getting down that hill."
My full conversation with Nick Kamink coming up tomorrow at 5 on Citizen K
That's all for your daily news brief, I'm Karim Mosna
Podcast: Play in new window | Download