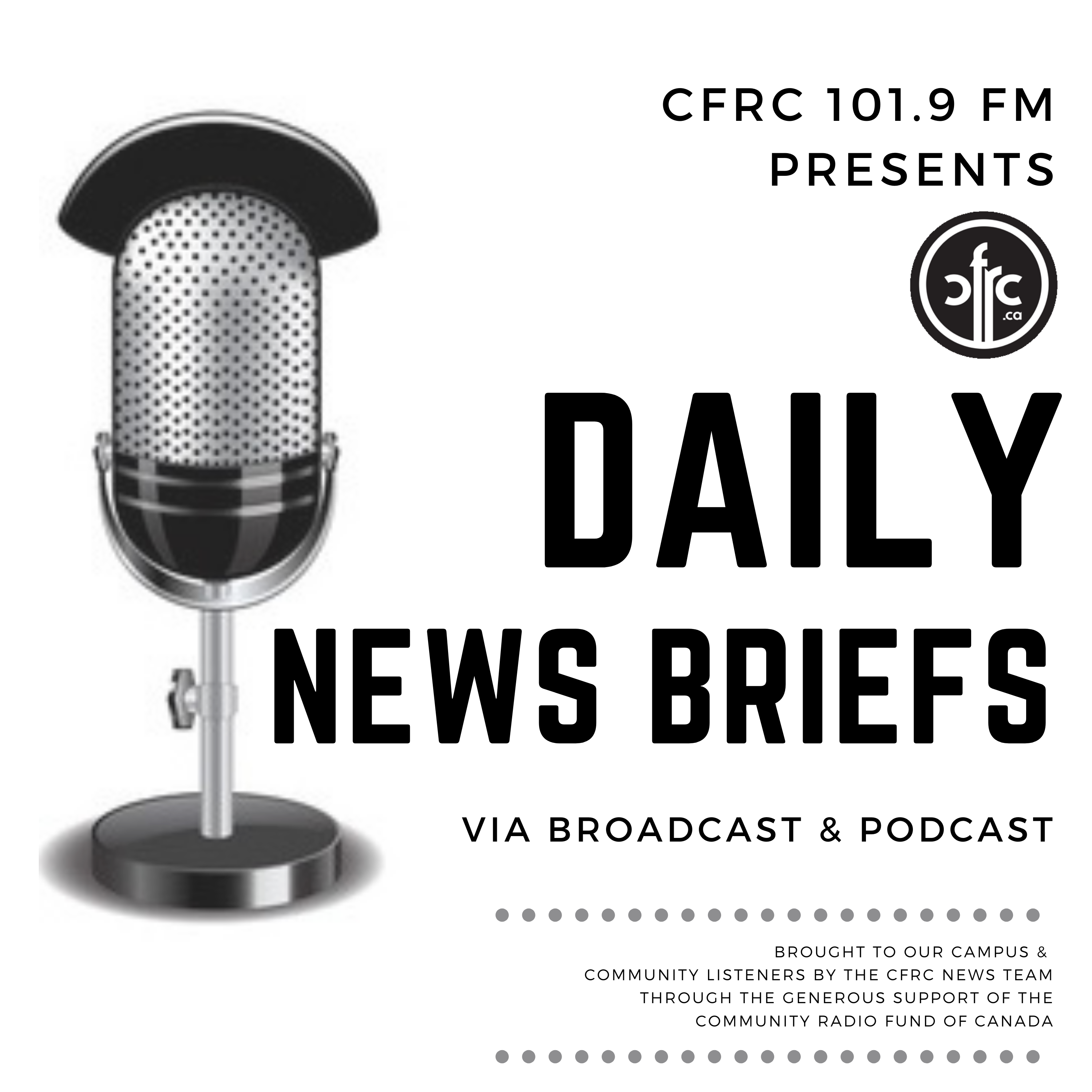 It's Tuesday October 25th. Good Morning I'm Karim Mosna with your daily news brief. In the news…
Kingston Police has obtained Transport Canada authorization to restrict the airspace around Queen's University during the official Homecoming weekend as well as anticipated unsanctioned activities occurring on other dates. No drones are allowed within a half a mile radius of the intersection of Abderdeen and Earl Street. This restriction comes into effect on Friday starting at 8 am and runs until  SUnday October 30th to 8pm. Police say, In past years drones have endangered pedestrians, have interfered with traffic and the operations of emergency responders Anyone who violates this rule can be fined up to 1 thousand dollars . The restrictions were also put in effect this past weekend.
Police lifted the nuisance party declarations on Brock between Division and Barrie Street. Police  laid a total of 5 fines each with a 2 thousand dollar penalty over the weekend.
Rolled aluminum producer Novelis is once again working with the United Way of KFL&A for their annual Novelis Neighbour week This year their employees will install new flooring and paint three rooms at the new Kingston Youth Shelter location at 365 Nelson Street.
President and CEO of United Way of KFL&A Bhavana Varma says, "These renovations will help the youth shelter better serve youth in their new location. We are so grateful for the ongoing support of local Novelis volunteers and the amazing work they do each year through this initiative."
Novelis employees will be installing laminate over an old wood floor, and will be replacing taps and fixtures to improve the functionality of the  bathrooms. The new space will house as many as 24 youth, ages six to 24. The project began yesterday and will run all week with volunteers on-site from 9am through till 4pm. 
That's all for your daily news brief, I'm Karim Mosna. Please join the CFRC team tomorrow at 5 on The Scoop, for more information on the municipal election and lots more. 
Podcast: Play in new window | Download
Subscribe: Apple Podcasts | Spotify | iHeartRadio | Stitcher | TuneIn | Deezer | RSS | More