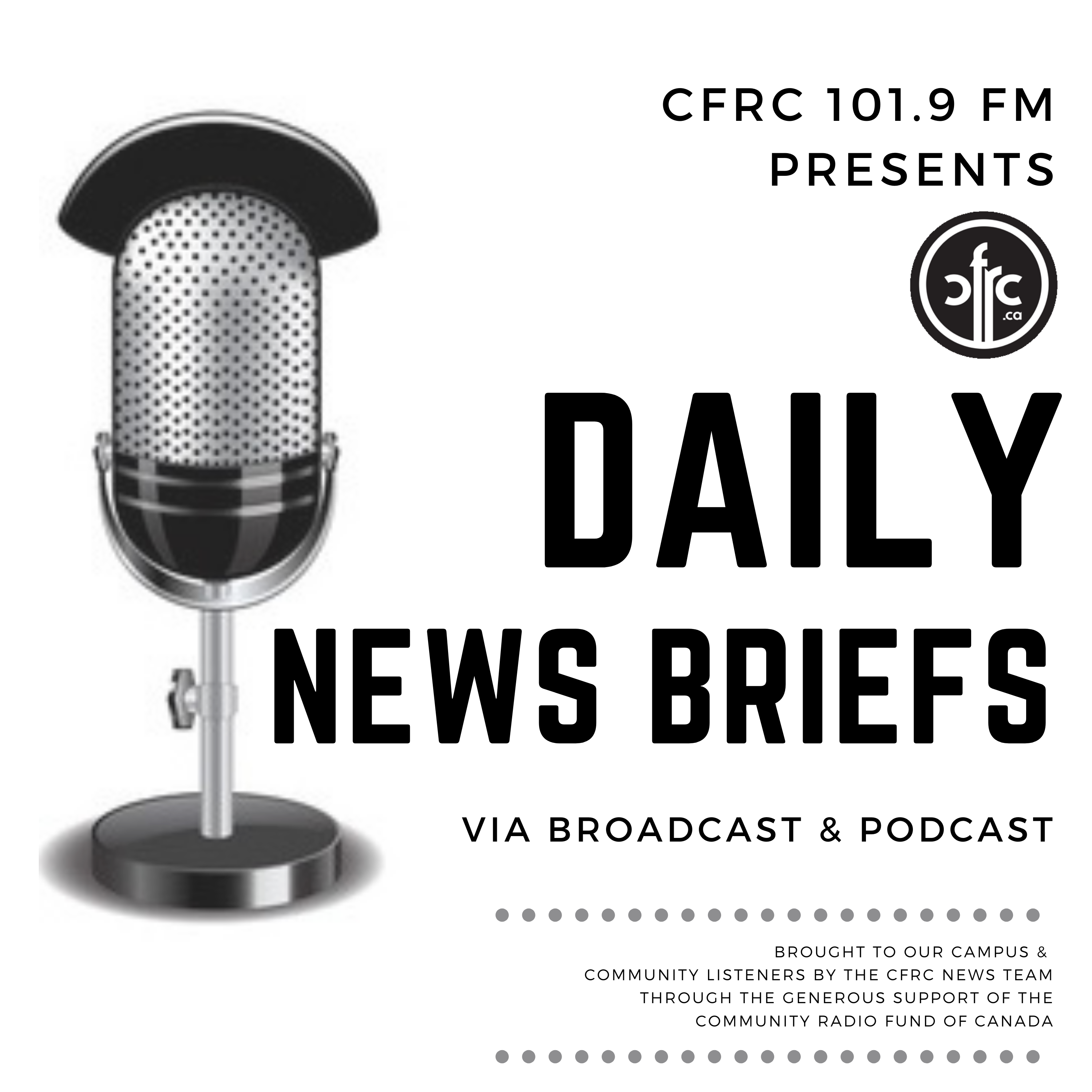 It's Wednesday October 26th. Good Morning I'm Karim Mosna with your daily news brief. In the news…
30.5% of all eligible voters in the city of Kingston cast a ballot in the Municipal election. That's down from 41.3% who voted in the 2018 election. 14,876 people voted online this election, up from 12,943 in the 2018 election.
One person is seriously injured following the first of an expected two weekends of street parties in Kingston.  A male in his 20s was struck by a pickup truck that was towing a catering trailer on Brock Street west of Alfred. He was rushed to Kingston General Hospital with serious injuries. Another partygoer was injured from falling off of a roof, though the injuries sustained were not considered serious. With many climbing roofs and trees, Police reminded partiers to "prioritize their wellbeing by keeping both feet on the ground".
With the University District Safety Initiative in effect, police were out to patrols the large crowds assembling in the streets as drones also scanned the streets to monitor parties. Kingston Police declared the first nuisance party on Earl Street between Albert and Collingwood just before noon on Saturday. A second nuisance party was declared on Aberdeen by 2 PM with police saying there were "projectiles being thrown at police."
The festivities were tamer this year than in some years past, but it's not expected to be the end of busy weekends for Kingston first responders as Queen's actual homecoming game takes place this weekend. The USDI was enacted on October 14 and remains in place until November 1.
This story courtesy of Owen Fullerton, Local Journalism Initiative Reporter with YGK News.
That's all for your daily news brief. I'm Karim Mosna, if you have any news tips email me: news@cfrc.ca
Podcast: Play in new window | Download
Subscribe: Apple Podcasts | Spotify | iHeartRadio | Stitcher | TuneIn | Deezer | RSS | More