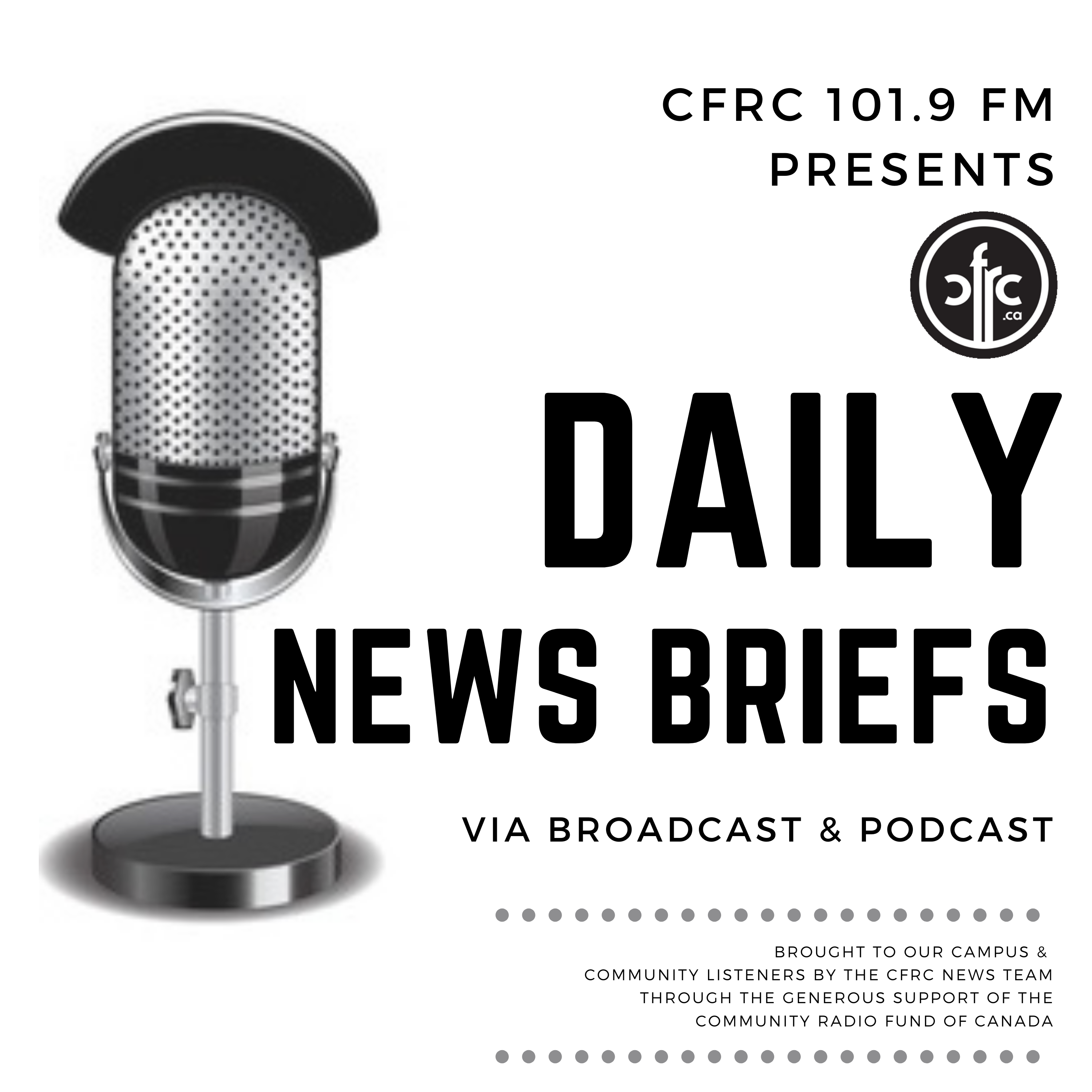 It's Monday October 3rd. Good Morning I'm Karim Mosna with your daily news brief. A cool start to the day, but the sun will warm things up to a high of 16. Right now it's zero. In the news…
A sacred fire at City Park was one of many across Kingston marking National Truth and Reconciliation Day on Friday.
Aboriginal Outreach Rural Service Worker with Kingston Interval House Lorie Young shared that she is a residential school survivor. She said,
"It was a great wrong, a great injustice, it's genocide, oppression, and it's a violent act. Many people participated in that great wrong, as we walk forward through this path of enlightenment we want to create awareness and bring people together so it doesn't happen again."
I will have more coverage of the sacred fire here on CFRC tomorrow afternoon at 5 on Citizen K.
One of the largest festivals in India was celebrated in Kingston for the first time yesterday. Durga Puja is a festival honouring the Hindu Goddess Durga. President of the newly formed Kingston Durga Puja committee Vid Banerjee says  traditionally, the Bengali community would have to go to either Ottawa or the GTA for Durga Puja festivities.
"Kingston has hosted Bengalis as Queen's students and as community members for over 70 years. To say that this Puja has taken a long time in coming to Kingston would be truly spot on."
The full day event was held at Zorba's Banquet Centre. Banerjee says,
"The overwhelming support that we got this time tells us we need to continue with the tradition"
Starting today, youth aged 13-18, have an opportunity to explore solutions to the Climate Crisis while creating a work of art such as a drawing or sculpture. Alternatively they can write a 500 to 2000 word story imagining the future.
Spokesperson and author, Jerri Jerreat says "This rapid growth of climate anxiety and climate depression needs a different trajectory, they need some healing, not to ignore the bad news, but they need to turn toward the solutions and maybe bring everybody up with them…We can work towards it if we can visualize a better future."
Six 100 dollar bills will be distributed amongst the top three stories and the top three pieces of art. There are also additional prizes such as gift certificates to Art Noise and Minotaur. This festival is open to all youth residing in the area covered by the Limestone and the Algonquin & Lakeshore School Boards. The deadline for submissions is November 7th. More information can be found at youthimaginethefuture.com
That's all for your daily news brief. I'm Karim Mosna. If you have any news tips, email me: news@cfrc.ca
Podcast: Play in new window | Download