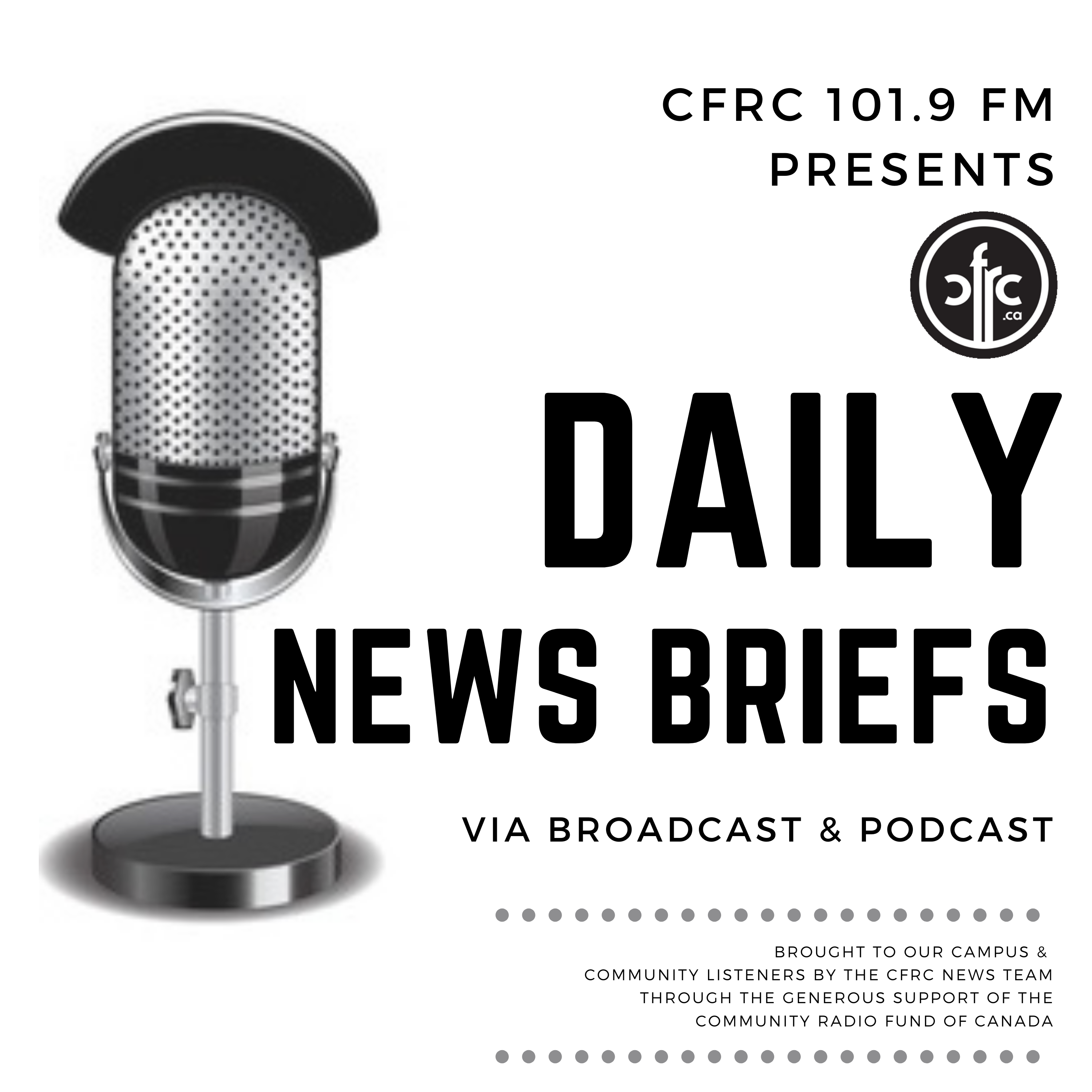 It's Tuesday October 4th. Good Morning I'm Karim Mosna with your daily news brief. In the news..
Kingston Health Sciences Centre has declared a COVID-19 outbreak on the Connell 10 unit at its Kingston General Hospital site. There are currently three COVID positive patients on the unit. Visitor restrictions are in place and only essential visitors are permitted on the unit at this time. KFL&A Public Health has been notified, and KHSC is notifying patients, visitors and staff affected by the outbreak. KHSC is also completing the necessary contact tracing and testing.
In just 20 days, Kingston will elect  its next mayor, district councillors, and School Board trustees. Online voting opens tomorrow at 10am and will be available until 8pm on Election Day- October 24th. Voters must be registered for online voting by 5pm on election day. Your Voter Information Notice will contain your unique Voter Identification Number and instructions on how to obtain a PIN number to access online voting. Kingston Transit and Kingston Access Bus will be offering free transit to electors on both Advance Voting Days and Voting Day during voting place hours. You must show your Voter Information Notice when you board the bus.
St.Lawrence College has received an equipment donation valued at over 150 thousand dollars for students in skilled trades programs. Automated logistics systems developer Witron made the donation. The equipment will support experiential learning in programs including Mechanical Technician, Industrial Electrician, and General Machinist on SLC's Kingston campus. 
The Dean of Applied Science, Technology and Trades at SLC Daniel Liao, says. "We are grateful for the donation of this equipment/that helps us provide up-to-date materials and supplies to create the best learning environment for our students." 
Witron hired 12 SLC graduates last year.  SLC also plans to launch a new Mechatronics program in fall 2023.
That's all for your daily news brief, I'm Karim Mosna. If you have any news tips email me: news@cfrc.ca
Podcast: Play in new window | Download