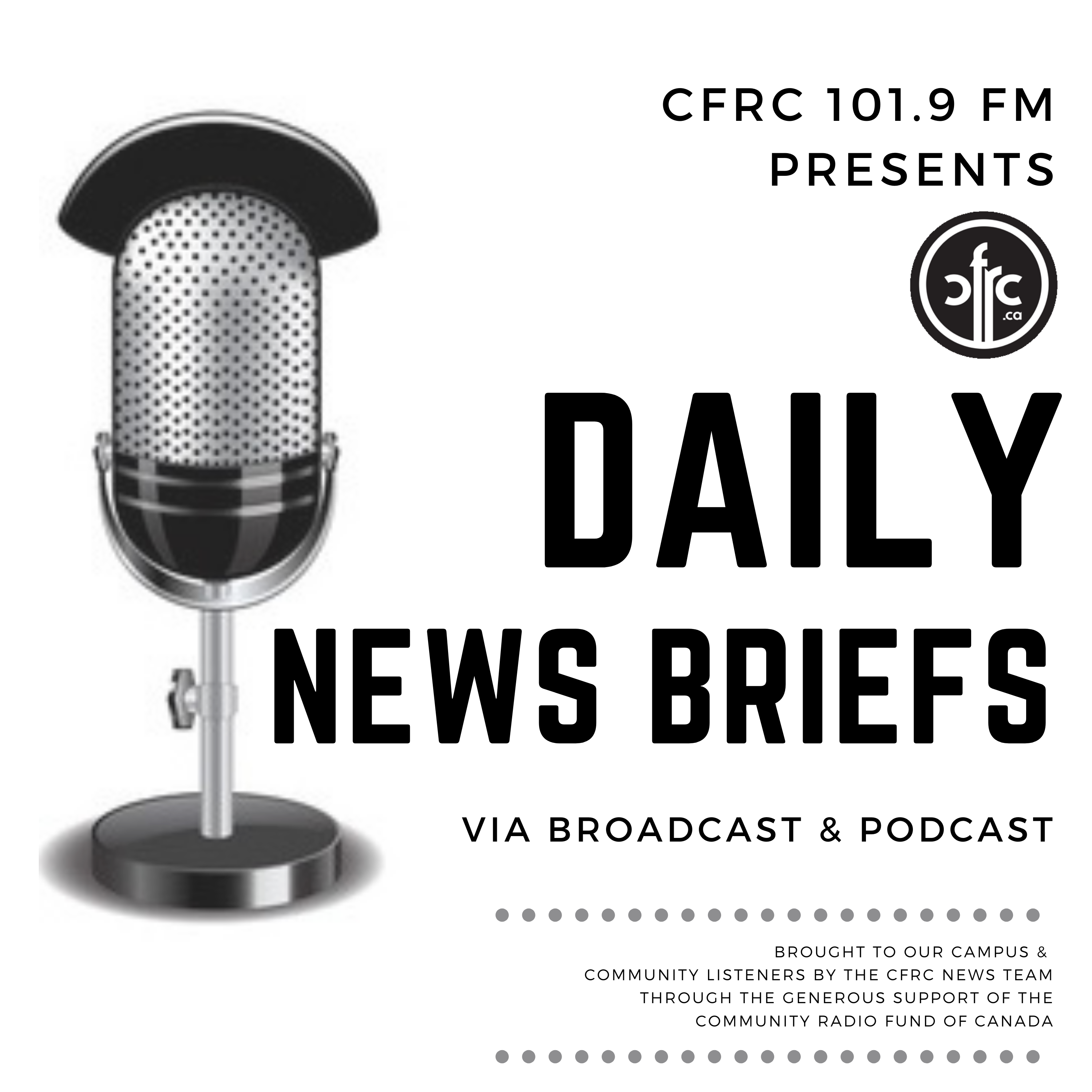 It's Wednesday October 5th. Good Morning I'm Karim Mosna with your daily news brief. In the news…
The Ontario Provincial Police (OPP) and Kingston Police have laid an additional 19 charges in the ongoing Project Shamrock investigation. 38 year old Michael Mark HAAIMA, of Kingston, is now charged with 95 offenses. Initially 10 victims were identified and through continued investigation and public awareness, additional victims have been identified. He was arrested on April 6th. Anyone with additional information is asked to contact police. 
Effective today, through to the end of January 2023, University Avenue between Union Street and Earl Street will be closed to through-traffic. The closure is for safety reasons as construction vehicles remove debris from the demolition of the west wing of the John Deutsch University Centre. All vehicles are being rerouted around the closure, the east sidewalk by the JDUC is also closed. Pedestrians can use the west sidewalk and the bike lane remains open.
Queen's University has set its highest ever fundraising goal to raise $475 thousand dollars for the United Way of Kingston, Frontenac, Lennox and Addington.  This is the largest workplace campaign goal making up over 10% of United Way's overall target to raise 3 million 808 thousand dollars. 
Principal and Vice-Chancellor Patrick Deane says "Queen's is an important partner in this work and I am pleased to support the United Way not only with my donation, but also with my time as a member of the Campaign Cabinet. I encourage everyone in the Queen's community to contribute to United Way in any way they can. 
Last year the Queen's community raised over 465 thousand dollars, the funds helped the United Way assist 74,000 people in the community. 
That's all for your daily news brief, I'm Karim Mosna. If you have any news tips, email me: news@cfrc.ca
Podcast: Play in new window | Download
Subscribe: Apple Podcasts | Spotify | iHeartRadio | TuneIn | Deezer | RSS | More