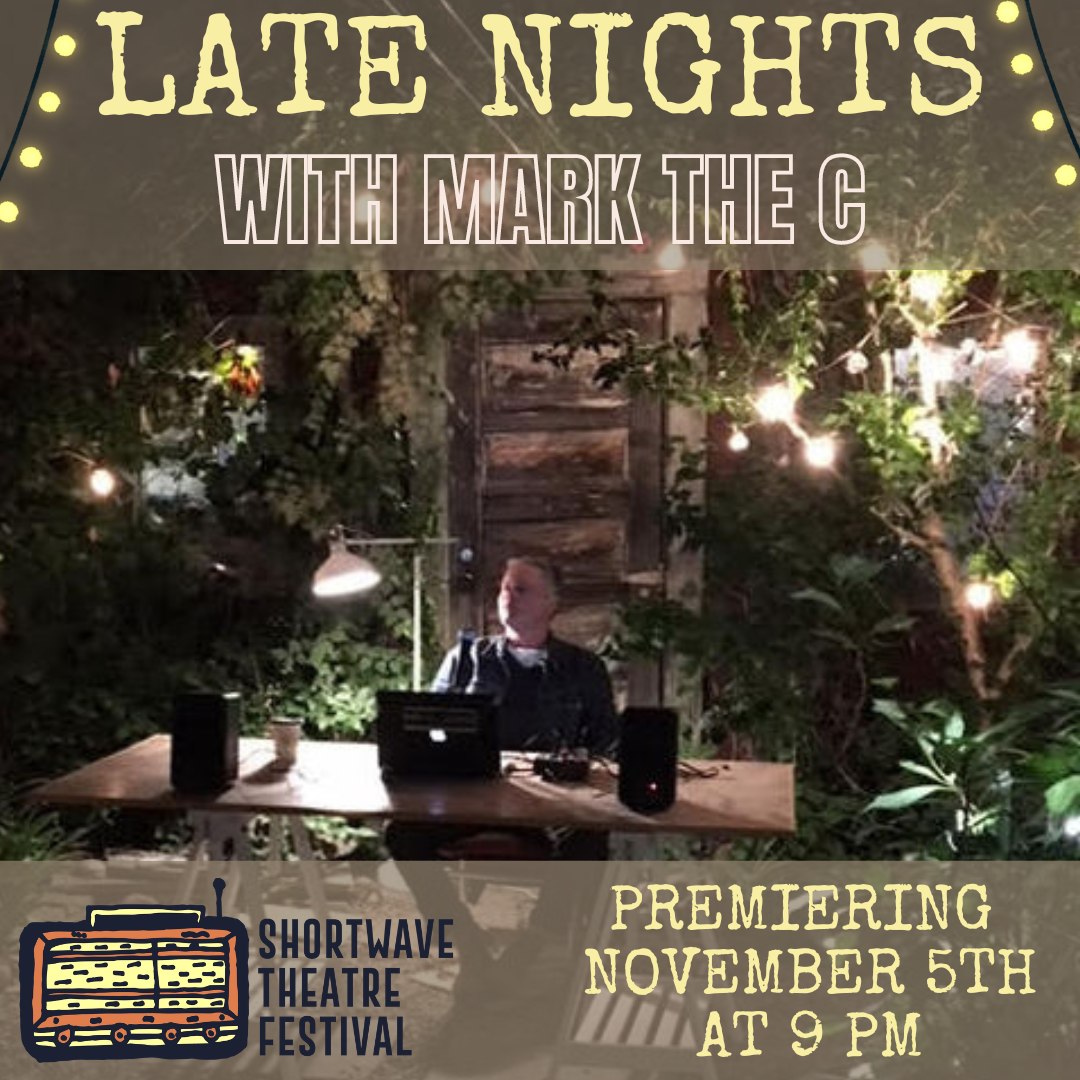 "People ask, sometimes, how is it possible to try to have a moment of respite, a moment of music, in the middle of chaos. But isn't this planet itself a spinning ball of respite & music, racing from nowhere to nowhere through the chaos?"
Ilya Kaminsky Late Nights with Mark the C. is a follow up to Mark Cassidy's acclaimed autobiographical piece Allistonian Brockvillian Dionysian which was presented most recently at the Theatre Kingston Storefront Fringe 2021.
Join fellow shift workers, insomniacs and lonely souls tuning in to CKRM FM in Kingston, Ontario, to hear radio host, Mark the C, sharing "an eclectic mix of thoughts, feelings, spoken word, and the best late night tunes to soothe your nerves."  As the show progresses, audience members are invited to call in with their own stories in response to the theme for the night: "WALLS–how you build them up or take them down". Late Nights explores isolation, aspiration, mortality, love and connection, fusing the intimacy of late night radio with live theatre.
Late Nights with Mark the C was created by Mark Cassidy and Suzanne Hersh and sound designed by Sam Kaiser. Late Nights was performed live in CFRC 101.9 FM's studios with studio technical production conducted by Chancelor Maracle.
Shortwave Theatre Festival is made possible through the generous support of the City of Kingston Arts Fund, the Dan School of Drama and Music and the Robert H. Black Residency Fund.
Podcast: Play in new window | Download
Subscribe: Apple Podcasts | Spotify | Stitcher | Deezer | RSS | More