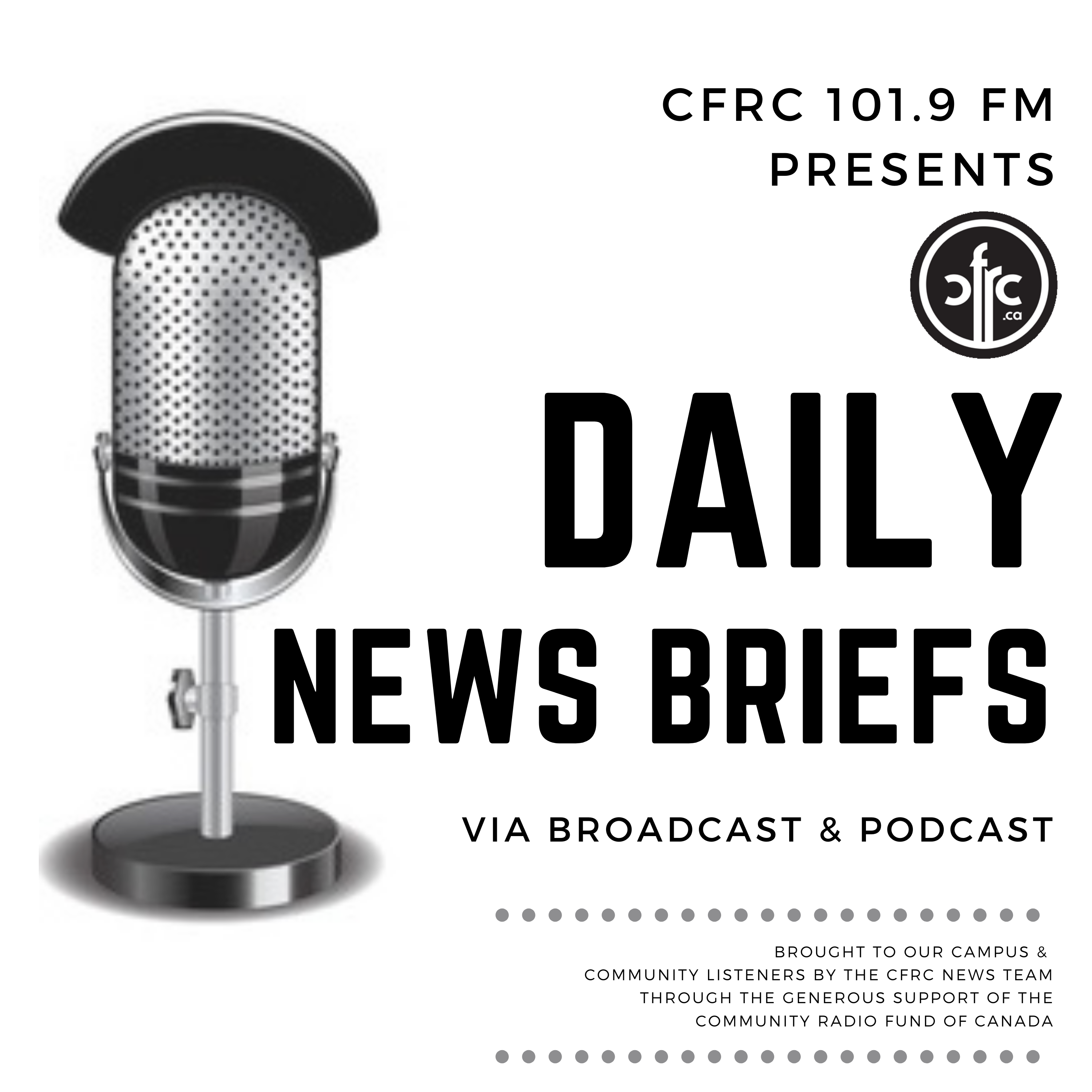 Environment Canada has issued a Special Weather Statement for Kingston, from the remnants of Hurricane Nicole total rainfall amounts of 30 to 50 mm are possible by early Saturday morning. The rain, which could be heavy at times could cause reduced visibility. Drivers are advised to turn on their lights and maintain a safe following distance. Localized flooding in poor drainage areas and water pooling on roads are possible. According to Environment Canada, the heaviest rainfall amounts are expected to remain over New York State.
Starting Monday November 14th, Kingston Health Sciences Centre will introduce several changes to its COVID-19 practices. As of Monday, all outpatients and visitors will be expected to self-screen for symptoms of infectious illness consistent with signage posted at hospital entrances (e.g., fever, cough, chills, sore throat) . Active screening and the online pre-appointment screening tool will be discontinued.  KHSC will re-open additional public entrances at the Murray Building (HDH site) and at GIDRU Level 1 off George St. and KHSC will communicate COVID-19 information exclusively through their website. All critical infection control measures such as mandatory masking, vigilant hand hygiene, physical distancing and limited family presence remain in place at KHSC. 
Public Services and Procurement Canada reports the next project on the LaSalle Causeway is the Bascule Bridge Rehabilitation Project. They say while construction was originally scheduled to take place during the off season of November 2022 to April 2023, it will be postponed as no responsive bids for the construction contract were received by the October 13th deadline. The PSPC expects to re tender the contract in early 2023 to begin construction during next year's off season of November 2023 to April 2024.The work includes strengthening and replacing various components of the bridge. Until then, routine inspections and maintenance may be scheduled, however there will be no major interruptions to traffic.
That's all for your daily news brief, I'm Karim Mosna. If you have any news tips email: news@cfrc.ca
Podcast: Play in new window | Download
Subscribe: Apple Podcasts | Spotify | iHeartRadio | TuneIn | Deezer | RSS | More