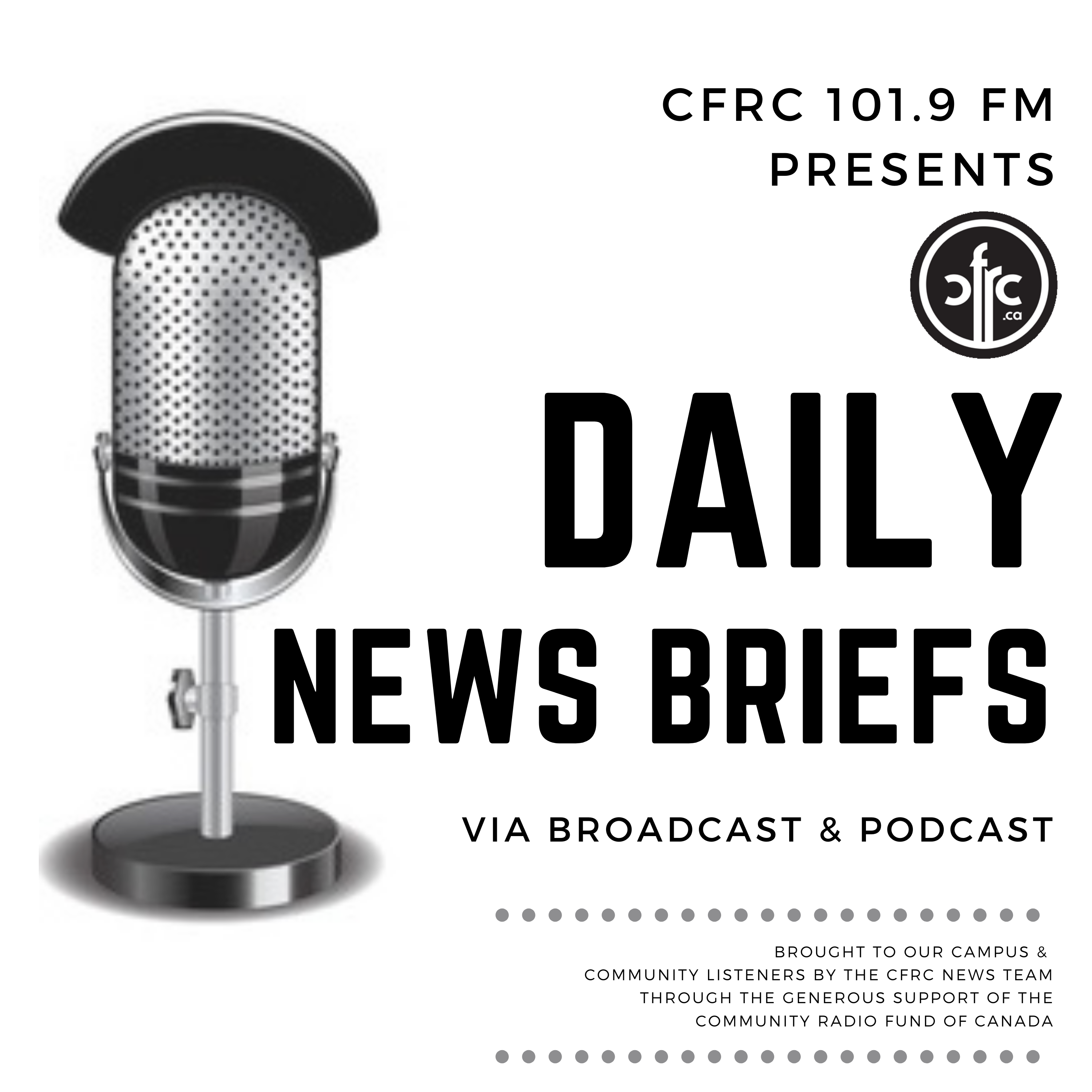 It's Monday November 14th. Good Morning I'm Karim Mosna with your daily news brief. In the news..
The Wolfe Island Ferry experiences service disruptions over the weekend. The Ferry was shut down between 9pm Friday night and 7am Saturday morning due to a crew shortage. It was also temporarily out of service Saturday morning due to wind conditions between 9:15 and shortly after 10 before resuming regular service.
A coalition of local community partners known as SUPPORT NOT STIGMA  is receiving over 1.3 million dollars in federal funding to support a new initiative that aims to provide a region-wide anti-stigma and education strategy in an effort to allow the broader community to understand the roots of substance abuse disorder. 
Project Engagement Manager Candice Christmas says "We're really hoping that if we can teach people about the roots of addiction we can build more compassionate citizens,"
Support Not Stigma will also partner with Youth Diversion to launch a research program to better understand why women under 30 who use substances tend to not engage with shelter, health and social services.
This story courtesy of Owen Fullerton, Local Journalism Initiative Reporter with YGK NEWS.
A new interactive installation is up along the waterfront pathway. Water Snake was created by  two Kingston-based companies including  architecture and design firm RAW Design Inc.,, and a tech company using 3D printing technology Nidus3D, while The ground mural was created by local artist, Jenny Moring.  
Manager, Arts & Sector Development with the city of Kingston Danika Lochhead says, "This installation is unique to Kingston and aims to connect with the waterfront and provide residents and visitors the chance to discover and explore the area in a special way."
Starting in the spring, the Fire Lane site and Water Snake will evolve through various activations to enhance how the installation appears and is used. 
That's all for your daily news brief, I'm Karim Mosna. If you have any news tips email: news@cfrc.ca
Podcast: Play in new window | Download
Subscribe: Apple Podcasts | Spotify | iHeartRadio | TuneIn | Deezer | RSS | More