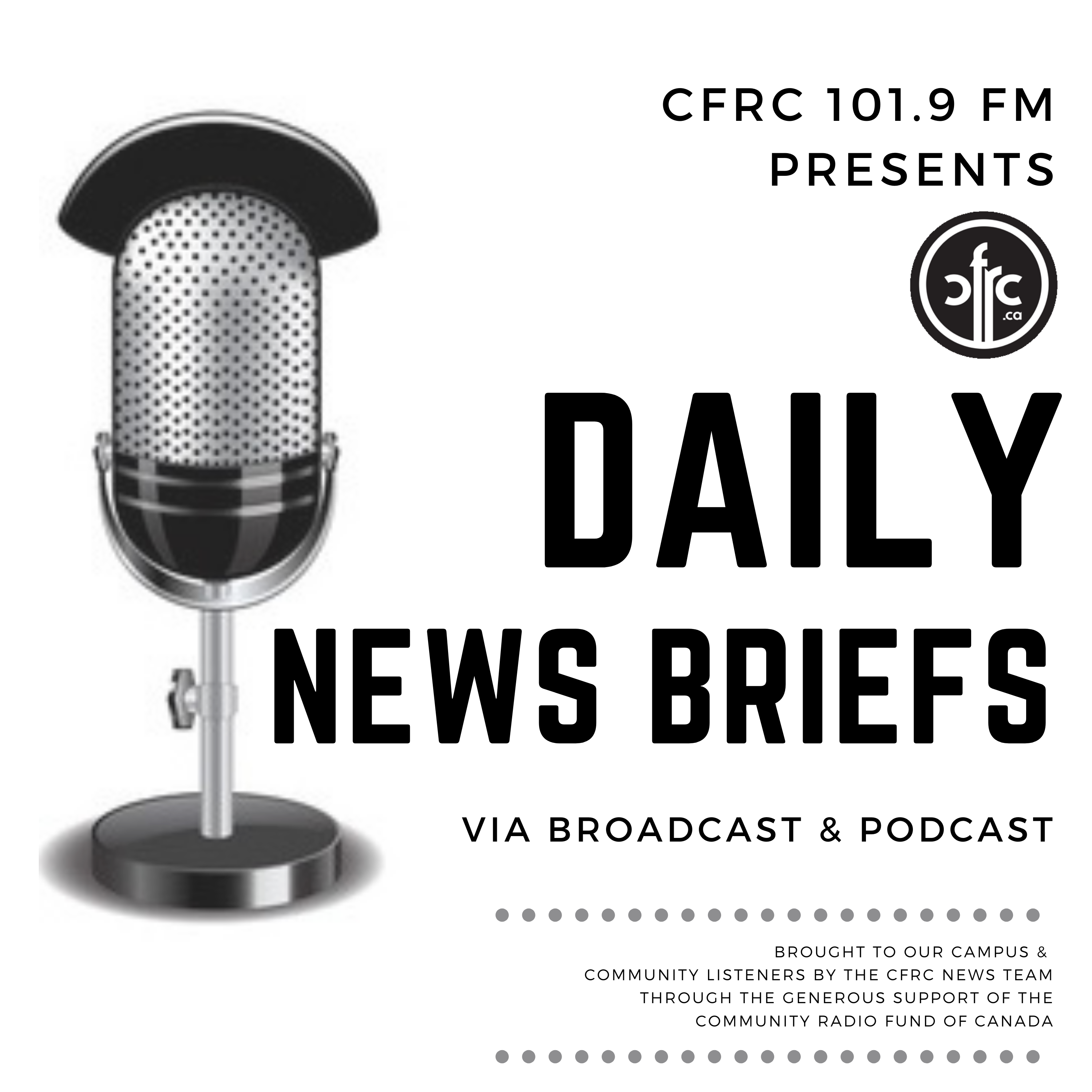 It's Wednesday November 16th. Good Morning I'm Karim Mosna with your daily news brief. In the news…
Next Thursday November 24th and Saturday November 26th are the final drop-off days this year at the Household Hazardous Waste Facility at the Kingston Area Recycling Centre. The City asks that prior to heading to the Household Hazardous Waste facility to check your residence for hazardous waste items like pesticides, batteries, pool chemicals, removers or strippers, paint thinners, bleach motor oil antifreeze, propane cylinders and compact fluorescent light bulbs. Proof of residency is also required. After the facility closes for the season, batteries can still be dropped off at City Hall, the INVISTA Centre, or at the main office at The Recycling Centre, and compact fluorescent bulbs can also still be dropped off at The Recycling Centre. The City says to never put hazardous waste in the garbage or down the drain.
This Saturday afternoon, Right Livelihood Award recipient, and founder of the research organization ETC Group, Pat Mooney will be at Kingston City Hall to talk about the group's report A Long Food Movement: Transforming Food Systems by 2045. Director of the National farmers union Local 316, and event organizer Kathy Rothermel says we have reached a turning point.
<AUDIO CLIP>
Mooney has been writing, and speaking about food issues since the 70's. The event runs this Saturday from 2 to 4 in Memorial Hall at City Hall. Please join me this afternoon at 5 for my conversation with Kathy Rothermel for more information on the event.
That's all for your daily news brief, I'm Karim Mosna. If you have any news tips email: news@cfrc.ca
Podcast: Play in new window | Download
Subscribe: Apple Podcasts | Spotify | iHeartRadio | TuneIn | Deezer | RSS | More